Who's under the sheet?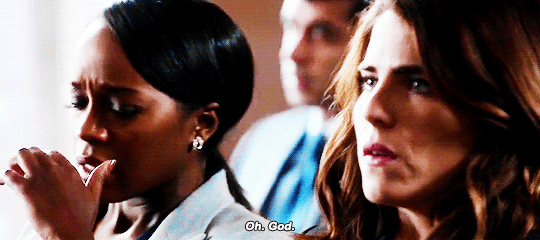 Il finale della terza stagione di How To Get Away With Murder ha finalmente risposto alla domanda che ci ripetevamo in ogni episodio: chi c'è sotto il lenzuolo? Che tradotto significa: chi, tra i Keating 5, è morto? Clicca qui per un recap sul finale di stagione!
Tuttavia, ci sono ancora delle domande a cui dare risposta. Perchè [SPOILER] è stato ucciso? E soprattutto, come farà Annalise Keating (Viola Davis) a liberarsi dalle accuse di omicidio? Nella quarta stagione questi dubbi verranno sciolti. Lo conferma il produttore esecutivo della Serie, Pete Nowalk. Ecco quanto dichiarato in una recente intervista:
Annalise dovrà sfruttare del tempo per capire cosa fare della sua vita ora, e il primo episodio sarà pesante per lei. Dovrà rimettere insieme la sua vita e vedere quali mosse intraprendere per potersi riscattare.
Insomma, l'avvocatessa si mostrerà di nuovo forte e sicura di sè per affrontare al meglio la situazione in cui si trova. Nowalk ha inoltre rilasciato qualche indizio relativo ai diversi personaggi che vedremo nella Serie Tv, in particolare nel primo episodio. Queste dichiarazioni si aggiungono a quello che già sappiamo sulla quarta stagione di How To Get Away With Murder.
La première della quarta stagione vedrà protagonista anche Cicely, la madre di Annalise. Sarà al fianco della figlia per aiutarla a fronteggiare le sfide che le si presenteranno. Incontreremo inoltre un nuovo personaggio, interpretato dal marito di Viola Davis, Julius Tennon. Non si sa ancora per quanto tempo rimarrà nel cast della Serie Tv.
Considerando la morte di uno dei protetti di Annalise, si vocifera già da tempo di un possibile ritorno di colui che era under-the-sheet. In merito ai Keating 5 (o meglio, Keating 4) ecco le parole di Pete Nowalk:
Abbiamo scritto i primi quattro episodi. [SPOILER] sta lavorando ad altri progetti, quindi al momento non abbiamo piani per riportarlo nello show. Tuttavia, spero succeda. Per quanto riguarda gli altri personaggi, alcuni saranno in luoghi inaspettati, mentre altri si godranno semplicemente la quiete. Vedremo importanti cambiamenti nel corso della prima metà della stagione. Laurel è quella che subirà la maggior parte dei cambiamenti e questo si vedrà sin dall'inizio dello show. Dovrà decidere se tenero o meno il bambino, e vedremo cosa sceglierà di fare.
Oltre a queste indiscrezioni, incontreremo naturalmente nuovi misteri e nuove situazioni che i protagonisti dovranno affrontare. Come al solito, non vediamo l'ora di ritrovare la Keating Squad sul piccolo schermo (e in tribunale). Dovremo aspettare il 28 settembre, data di trasmissione del primo episodio della quarta stagione di How To Get Away With Murder in America!