Prima di iniziare a parlare (o sparlare) di questa puntata di Grey's Anatomy volevo fare una piccola premessa, soprattutto per tutti quei lettori di Hall Of Series – i più sensibili – ai quali, dopo questa recensione, dovrò sicuramente dare delle spiegazioni.
Io lo so che siete ancora lì ad asciugarvi le lacrime per come questo episodio si è concluso, e vi capisco anche!
Ma la verità è che sono una persona orribile e davvero, davvero c'ho provato ad andarci piano questa volta per non urtare i sentimenti di nessun fan di Grey's eppure, ciò nonostante, non ci sono riuscita.
ATTENZIONE! Questo articolo può contenere spoiler per chi non è a passo con la programmazione americana o non ha ancora visto la 13×08 di Grey's Anatomy.
Saltiamo pure il momento patriottico iniziale in cui Meredith, intenta ad esporre rischi e pericoli dell'insonnia, cita il caso di una famiglia italiana in una delle sue favolette macabre della buona notte.
Ok Shonda, a quanto pare al mondo ci sono delle persone che letteralmente finiscono col "morire di sonno", l'abbiamo capito. Quello che non abbiamo capito invece è che cosa avevi in mente quando hai deciso il soundtrack di questa puntata di Grey's Anatomy … forse ad un episodio di American Horror Story? O non ti eri ancora ripresa dalla sbronza di Halloween?
Avete presente quando andate ad una festa ma siete troppo vecchi ormai per sopportare la musica a palla per più di 20 minuti di fila e vi ritrovate, 24 ore dopo, stese sul divano a combattere ancora con quel fastidiosissimo eco nelle orecchie? Ecco, è così che deve essere andata per la Rhimes!
Solo che, invece dell'ultimo singolo di PitBull, l'autrice di Grey's Anatomy questa volta è andata in fissa con una di quelle musichette tipiche dei film horror anni '80 a basso costo , dove di solito l'assassina è sempre una bambola di pezza (porcellana se il budget  lo permette).
Ma, riferimenti cinematografici a parte, torniamo a parlare della puntata di Grey's Anatomy in questione.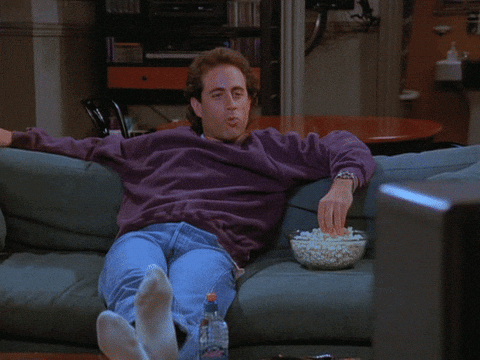 Al Grey Sloan Memorial Hospital Owen, Meredith e la Edwards lavorano ormai da più di 24 ore di fila. Sono stanchi, esausti ma, tuttavia, ligi al dovere! Per questo motivo, chiamati per un intervento d'emergenza all'ultimo minuto, non si tirano indietro e, nonostante tutto, si buttano a capofitto in sala operatoria pronti a fare il proprio lavoro.
Ma che ne sa la sanità pubblica italiana?! Che ne sa?!
Ad ogni modo, come se tutto questo non fosse già abbastanza, a loro si aggiunge un delirante Richard Webber che, in questa puntata di Grey's Anatomy, non fa altro che straparlare; proprio come i pensionati annoiati che incontri al parco, quelli che ti abbordano per raccontarti della volta in cui sono partiti per andare a fare la guerra, anche se hanno 70 anni e di guerra non è hanno fatta nessuna.
È forse questo il momento di mandare in pensione anche Richard?
Un'altra puntata di Grey's come questa e la mia risposta definitiva è: sì, decisamente.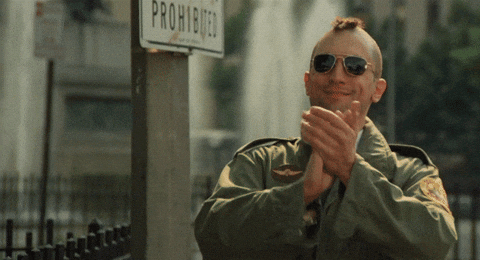 Webber è convinto del fatto ricostruire la vita del paziente prima dell'incidente potrebbe essere utile ai dottori …  in quale libro di medicina abbia letto questa cosa, però, resta un mistero. Si sarà confuso probabilmente con le istruzioni di installazione dell'ultima versione di The Simps.
E così, proprio nel pieno dell'intervento, a Grey's Anatomy accade qualcosa che nessuno si sarebbe mai aspettato: entra in gioco il paranormale!
Il volto della persona sotto anestesia, infatti, manco fosse Arya Stark al Tempio del Dio dai Mille Volti, inizia a cambiare forma e a prendere le sembianze attribuitegli dalla fantasia di Richard Webber.
Il livello di trash, comunque, raggiunge in questo episodio di Gre's Anatomy i massimi livelli quando la paziente  – ancora aperta in due dalla vita fin su al torace – inizia di colpo a parlare, come se nulla fosse. 'Na chiacchierata dal parrucchiere insomma.
In tutto questo i poveri dottori sono costretti a sopportare il continuo blaterare dell'anziano e farneticante dottor Webber, il quale, dopo aver rotto incessantemente le scatole, fa pure l'offeso quando Meredith lo invita a smettere subito.
Ma questo è  Grey's Anatomy e abbassare la guardia non è mai consigliabile.
Direttamente dall'oltretomba, infatti, arriva in questa puntata di Grey's la sorella defunta di Owen. Si perché – manco fosse una cosa contagiosa – anche il dottor Hunt inizia ad avere le visioni.
E come se nulla fosse – con un faro puntato direttamente dall'alto dei cieli come nei migliori teatri di Broadway – la rossa si piazza in sala operatoria, tipo fantasma dell'opera, inveendo contro il fratello e ogni sua decisione.
Un'apparizione in pieno stile Hollywood. Strano che non abbiano pensato di tirarci su un medley!
Vi confesso, è stato difficile finire questa puntata … ma l'ho fatto! E così mi sono goduta il finale …
E che finale!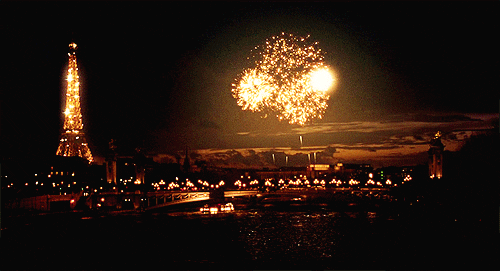 La Rhimes si gioca l'asso nella manica, la carta stranamore, quella vincente, il suo jolly in Grey's Anatomy.
Ed è così che, dopo una breve finestra sul passo della Edwards, si passa alle vetrate scorrevoli di Meredith Grey.
Un solo frame, pochi secondi di girato e a Shonda abbiamo perdonato tutto!
Per quanto mi riguarda, al posto di quest'ultimo episodio Grey's, avrebbero potuto benissimo decidere di mandare in loop  la scena finale con Derek per 40 minuti di seguito,  sarebbe stato comunque tutto molto più interessante di quello rifilatoci questa settimana.