# #
Nel corso di questa quarantena c'è stata una reunion inaspettata. Per l'anniversario dei 15 anni di The Office, gli attori Steve Carell e John Krasinski si sono incontrati di nuovo. Questo incontro, sebbene sia stato tramite videochiamata, ha portato i due a condividere i loro momenti preferiti.
# #
The Office è spesso considerata una delle sitcom americane più popolari, composta in tutto da nove stagioni (2005-2013). Come tutti i fan sanno, la serie in stile mockumentary (falso documentario o pseudodocumentario) si è concentrata sulla vita quotidiana dei dipendenti di un'azienda cartaria. Carell ha recitato nel ruolo di direttore regionale, Michael Scott, mentre Krasinski ha interpretato Jim Halpert, uno dei rappresentanti di vendita della Dunder Mifflin.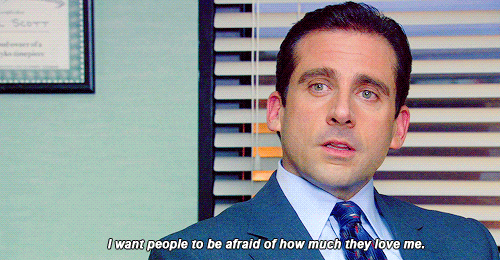 Krasinski ha recentemente avviato un telegiornale parodia chiamato Some Good News (SGN), in cui parla solo di buone notizie in corso nel mondo. Mentre ha trattato alcuni argomenti sulle infermiere e i medici che lavorano duramente e una ragazza che ha superato il cancro, ha anche portato Carell nell'ultima puntata per parlare dell'anniversario dello show.
# #
I due hanno condiviso alcuni dei loro ricordi preferiti nello show, con Carell che parla di episodi come "Dinner Party" e "Fun Run", menzionando anche che amava le scene e gli episodi che hanno coinvolto maggiormente l'intero cast. Krasinski, d'altra parte, ricorda con affetto l'episodio "Secret Santa", quando Kevin si siede sulle ginocchia di Michael. Potete guardare la conversazione fra i due attori dal minuto 5:50 del video qui sotto:
In occasione dell'anniversario ci sono state voci secondo cui la NBC potrebbe provare a riavviare lo show, come molte altre reti negli ultimi tempi stanno facendo con serie tv popolari.
La maggior parte del cast sembra d'accordo, incluso Krasinski, che ha affermato che "adorerebbe assolutamente" fare un reboot di The Office. Carell è uno dei pochi membri del cast a non voler partecipare, motivo che ha anche scherzosamente affrontato nel suo monologo su SNL nel 2018.