La HBO sta facendo di tutto per mantenere segreta l'ultima stagione di Game of Thrones, e dopo lo scandalo che ha colpito la settima stagione non vuole lasciare nulla al caso, ma pare sempre che le cose non possano andare come vuole la HBO (che ha potere solo sulla capigliatura di Jon Sonw). In un precedente articolo abbiamo provato a riassumere tutte le anticipazioni dell'ottava stagione trapelate fin ora e chissà quanti altre ne verranno. Quella di oggi è a dir poco clamorosa perché siamo riusciti a trovare un'anticipazione in una causa legale di Nikolaj Coster-Waldau.
L'attore, che interpreta Jaime Lannister in Game of Thrones, è attualmente nel mezzo di una causa con la sua ex manager, Jill Littman, per una violazione del contratto. Come parte della causa, a Coster-Waldau è stato chiesto di fornire dettagliatamente quanto ha guadagnato grazie alla serie e in queste informazioni c'era qualche dettaglio sull'ultima stagione. L'attore, secondo quanto riportato, apparirà in tutti e sei gli episodi, dichiarazione che contrasta le voci precedenti che affermavano invece di una partecipazione di quattro episodi su sei.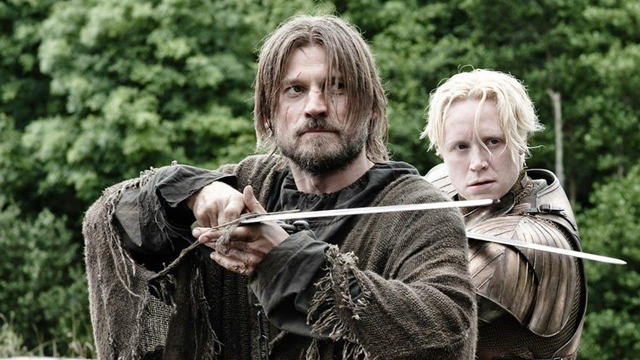 Jaime Lannister arriverà alla fine, vivo o morto questo non si sa. Stando alle precedenti dichiarazioni di Nikolaj (che ama molto parlare di Game of Thrones, rendendo l'attesa un'agonia) ha lasciato intendere che Jaime e Cersei Lannister (interpretata da Lena Headey) potrebbero non necessariamente incontrare una fine tragica: "I Lannister sono arrivati alla fine". Alla fine della settima stagione abbiamo visto Jaime lasciare Cersei, una cosa che non avremmo mai creduto accadesse data la profonda unione tra i due.
Come sappiamo le riprese sono finite e sempre secondo Nikolaj Coster-Waldau sarà tutto inaspettato e sorprendente per il pubblico e noi ci speriamo, dopo tutta questa attesa mi sembra il minimo.