Game of Thrones torna a far parlare di sé, ma con una notizia che lascia l'amaro in bocca. Per tutte le persone amanti degli animali, ma anche solo per chi possiede un minimo sensibilità, che rimarrà sicuramente toccato da quest'ultimo avvenimento.
È infatti un evento spiacevole quello di cui vogliamo parlare e riguarda uno dei protagonisti a quattro zampe di Game of Thrones. Summer, il metalupo di Bran Stark, è purtroppo venuto a mancare. Il cane, il cui vero nome è Odin, è stato uno dei cuccioli che più ci ha fatto addolcire durante tutta la prima stagione di Game of Thrones. Aveva persino una pagina Instagram a lui dedicata insieme col suo collega Thor, ovvero il metalupo di Robb Stark.
Siamo venuti a conoscenza della spiacevole notizia proprio dal loro profilo Instagram, in cui in un post è stata scritta una lunga dedica al cane, piena di parole dolci e affetto.
Odin è stato per prima cosa un membro della famiglia e lo abbiamo avuto quando era un cucciolo di sette settimane. Tutto ciò che volevamo erano dei cani grandi per andare a fare escursioni e che potessero dormire ai nostri piedi ogni sera accanto al fuoco, tutto il resto era qualcosa in più.
Questo è l'inizio del post, una dedica piena di amore e sofferenza, per un ultimo lungo addio. Ma oltre al dolore, anche parole di conforto e di gioia per aver avuto un compagno come lui, ed esserne stati fieri e fortunati. Prosegue infatti con queste parole: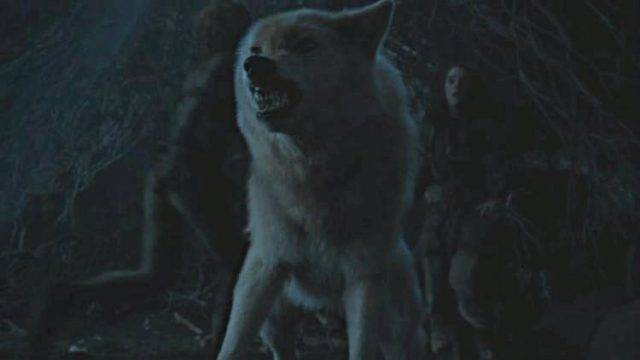 Chiunque sia stato fortunato nell'avere l'occasione di incontrarlo e poter sorridere grazie a lui, per favore ricordatevi quel momento. Avere un cane che si ama così tanto ed è inoltre famoso in tutto il mondo, avendo la possibilità di toccare così tanti cuori, è un'incredibile fortuna.
I proprietari dichiarano nel post di voler spendere i soldi delle donazioni per Summer in associazioni che si occupano della salvaguardia e la protezione dei cani. La morte di Summer oggi ci lascia una piccola ferita che faremo fatica a dimenticare.