WinterIsComing.net ha recentemente riportato quanto dureranno le prime due puntate di Game of Thrones 8. La 8×01 durerà 54 minuti e la 8×02 durerà 58 minuti. Questo è quanto rivelato dalla stessa HBO, quindi possiamo crederci. Ora, come riporta il sito WinterIsComing.net un lettore ha scoperto un modo per individuare le durate esatte degli ultimi quattro episodi: "Se cambi il numero alla fine degli URL, puoi scoprire i tempi di esecuzione per ciascuno degli ultimi sei episodi della serie".
Quindi, il terzo episodio (quello relativo alla Battaglia di Winterfell) durerà 70 minuti; l'episodio 8×04 durerà 78 minuti; il penultimo episodio (8×05) sarà ancora più lungo arrivando a 80 minuti e il finale della serie Game of Thrones sarà anch'esso di 80 minuti. Il terzo episodio sarà quello più distruttivo, molto probabilmente, perché assisteremo alla battaglia tra il Re della Notte e il suo esercito di morti e i nostri valorosi guerrieri del Nord.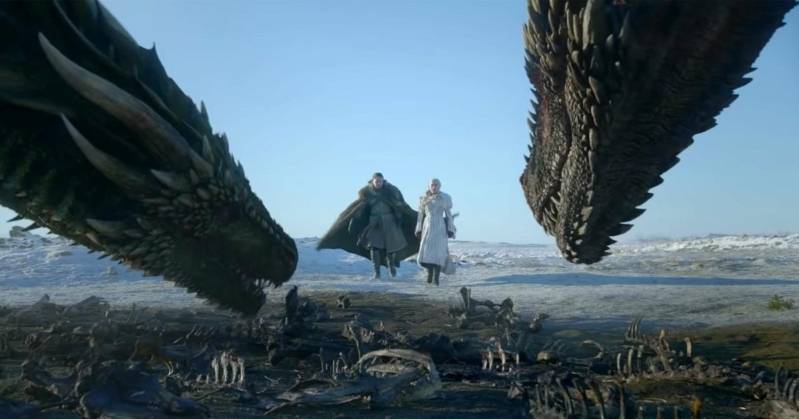 Gran parte degli attori, in questi mesi di assenza da Game of Thrones si sono espressi sul periodo di riprese, concordando su una cosa: l'episodio della battaglia è stato quello più difficile da girare. Nel trailer, che abbiamo visto in questo articolo, abbiamo potuto dare finalmente lo sguardo che stavamo aspettando da mesi. I nostri protagonisti sono indubbiamente pronti per questa battaglia, ci sarà anche Arya per la prima volta sul campo. Questo scontro è quello che praticamente monopolizza l'attenzione, togliendo credito a cose come: quando Jon scoprirà di essere un Targaryen?
Forse presto, perché a vedere il trailer pare sia pronto a salire in groppa a uno dei due draghi di Dany. Ormai manca davvero poco, le nostre domande stanno per avere finalmente una risposta, Dal 14 aprile diremo addio ad un pezzettino di mondo seriale storico che è riuscito a canalazzare qualsiasi attenzione su di sè, il mondo di Game of Thrones.