Vi ricordate di Dark, la Serie che quasi un anno fa sbarcò su Netflix? Sappiate che la sua seconda stagione è prevista molto presto nel 2019, in particolare a giugno. La notizia arriva direttamente da Instagram dove Oliver Masucci, famoso per aver interpretato Adolf Hitler in Lui è tornato, che in Dark interpreta Ulrich Nielsen ha commentato in seguito a un post e a una domanda posta da una fan della serie, come potete vedere nella foto qui sotto.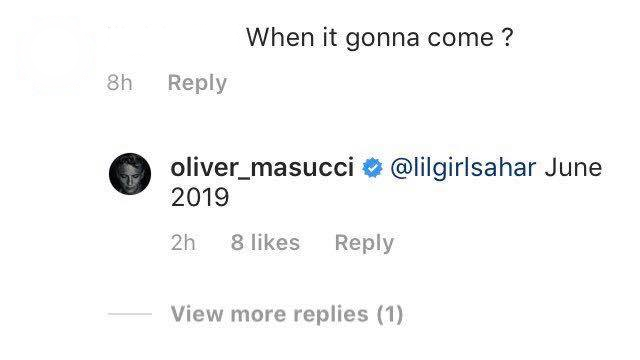 Solo quattro mesi fa vi avevamo annunciato l'inizio delle riprese con l'aggiunta di qualche foto dal set, adesso possiamo dirvi che a dicembre dovrebbe essere tutto concluso e adesso da quanto sappiamo la messa in onda avverrà nel 2019 (che anno seriale pazzo questo qui). Per chi se la fosse persa Dark, ambientata nella piccola città di Winden, segue gli abitanti mentre i loro destini oscuri e malati li colpiscono: combattono demoni personali e fattori soprannaturali.
Nel nuovo video che vi mostriamo sotto, si accavallano quattro date tra cui 1954, 1987, 2020 e 2053. La logica è sempre quella: gli eventi soprannaturali accadono ogni 33 anni. Le grandi domande che speriamo di risolvere includono il motivo per cui Michael si è ucciso e che cosa fa esattamente Padre Noah a parte a parte rapire e uccidere. Nelle prime foto che potete trovare qui, Winden appare veramente in uno scenario post apocalittico quando Jonas è immortalato lì con il suo immancabile impermeabile giallo.
Speriamo di saperne di più molto presto, la data è ancora da fissare ma questa serie è davvero povera di spoiler e questa cosa non ci piace, vogliamo sapere di più!
Season 2 of Dark is expected to be released around June 2019! 🕰 #DarkNetflix pic.twitter.com/qw2AxFfSr6

— Dark Netflix (@DarkNetflixDE) November 2, 2018
Vedrete la seconda stagione di Dark o pensate che quella conclusione sia la più giusta? Fatecelo sapere nei commenti.