Attenzione: evitate la lettura se non volete imbattervi in spoiler sulla settima stagione di Game of Thrones
"Adesso verrai a farmi anche le treccine?". 
Lo disse Viserys Targaryen alla sorella Daenerys in segno di scherno, senza sapere che sarebbe stato il più grande onore possibile. L'odiato fratello, a differenza della sempre più integrata Khaleesi, era fortemente razzista e superbo nei confronti degli usi e i costumi dei Dothraki. L'ultimo figlio del Re Folle ignorava totalmente il significato nascosto delle trecce che il popolo più arcigno del mondo portava (e porta) con orgoglio nelle barbe e nei capelli. Viserys come molti di noi, fino ad oggi.
Incuriositi dalla capigliatura sempre più particolare di Daenerys, abbiamo cercato una spiegazione al perché le trecce della Madre dei Draghi, inizialmente inesistenti, siano comparse dopo la morte di Khal Drogo e aumentate costantemente nel corso delle stagioni successive. Per fortuna i fan di Game of Thrones (e in questo caso soprattutto i lettori dei libri di Martin) sono sempre attenti a ogni dettaglio, e hanno trovato un'ottima risposta.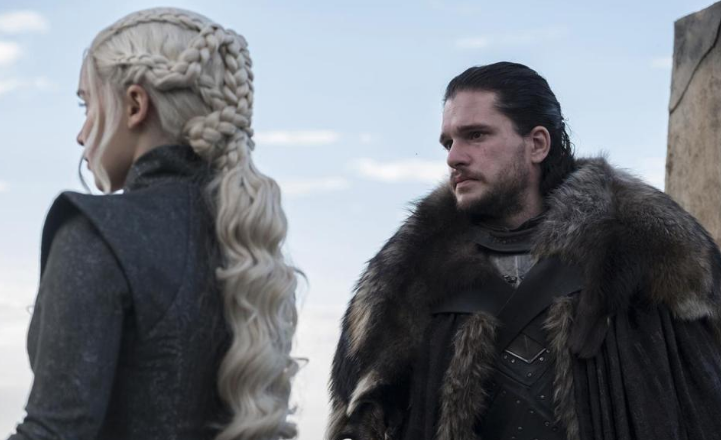 Così come avevamo sottolineato una settimana fa a proposito dell'evoluzione delle capigliature di Jax Teller, protagonista di Sons of Anarchy (se volete dargli un'occhiata, lo trovate qui), anche nel caso di Daenerys la scelta non è casuale. Stavolta, però, le mille sfumature di un'anima tormentata non c'entrano niente: la motivazione è molto più semplice. Nel linguaggio iconico dei Dothraki, infatti, le trecce richiamano l'idea di trionfo in battaglia. Più si vince, più aumentano le trecce.
Ricordate la foltissima chioma e la barba incolta di Khal Drogo? Non erano affatto casuali. E Daenerys, alla sua morte, ha deciso di portare avanti la tradizione, mettendo da parte l'essenzialità dell'hairstyle mostrato nel corso della prima stagione. Trionfo dopo trionfo, i capelli si sono intrecciati manco fossero le foglie di una corona d'alloro, dando forma alla mappa vivente dell'ascesa inarrestabile di una principessa divenuta regina. Dalla nascita dei draghi a Qarth, da Astapor a Meereen, fino ad arrivare a Dragonstone e agli agognati Sette Regni di Westeros.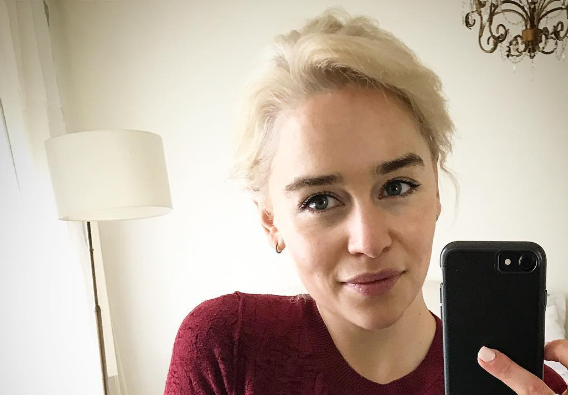 Ogni grande percorso militare, tuttavia, conosce dei momenti difficili e delle battute d'arresto. È stato così anche per Daenerys che, una volta partita alla conquista del Trono di Spade, ha conosciuto il sapore amaro della sconfitta. Prima contro l'accoppiata Cersei-Euron, poi, soprattutto, dopo essersi scontrata con gli Estranei, capaci di eliminare Viserion, uno degli amati draghi. Siamo sicuri che queste esperienze segneranno profondamente il futuro di una delle grandi protagoniste di Game of Thrones. E un selfie postato nelle scorse settimane su Instagram da Emilia Clarke sembra darci un indizio in questo senso.
L'attrice, infatti, prossima all'inizio delle riprese per l'ultima stagione, si è mostrata con un look nuovo. I capelli si sono accorciati drasticamente, e il biondo abituale della Targaryen (la Clarke è mora) suggerisce che possa essere un'esigenza di scena. Daenerys ha deciso di dare un taglio con i fallimenti del passato? Non si sente più fiera di portare le trecce del trionfo? Oppure è solo un caso? Qualunque sia la risposta, una cosa è certa: non dovrà affrontare la Walk of Shame che costrinse l'arcinemica Cersei a cambiare look. E i suoi capelli, seppure iconici, non sono tutto. In fondo non è il biblico Sansone.
Antonio Casu