Attenzione: evitate la lettura se non volete imbattervi in spoiler su Sons of Anarchy 
In un mondo nel quale tutto cambia per occupare sempre gli stessi spazi vitali, la danza della morte ha chiuso un cerchio che probabilmente si riaprirà nel segno di un anello maledetto. Questo, in fondo, è il testamento brutale offertoci da Sons of Anarchy: nichilista e senza speranza, neanche se si guarda ogni cosa attraverso gli occhi di un bambino innocente che stringe tra le mani l'ultimo regalo di una nonna.
L'aspetto più importante della fisica, grazie alla legge della conservazione della massa, aveva suggerito cosa sarebbe successo: "Nulla si crea, nulla si distrugge, tutto si trasforma". E l'aspetto fisico di Jax Teller (e, come leggerete tra poche righe, non solo) ce l'ha raccontato passo dopo passo, facendo di una rivoluzione impossibile, il disfacimento di un uomo e l'effimera trasformazione una sola cosa. L'ha fatto, tra le righe, per mezzo dei capelli di un martire ormai immortale.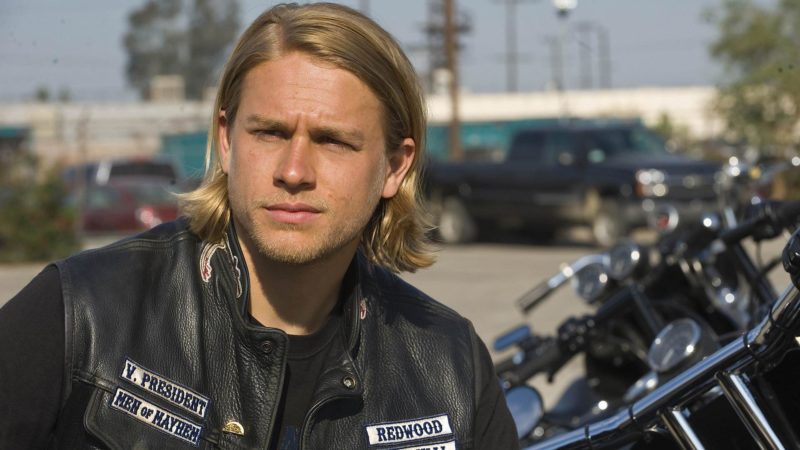 Ricordate come Jax si presentò per la prima volta? Il giovane Teller aveva gli occhi di chi aveva una vita da scoprire, un pizzetto appena accennato e i capelli che, in quel momento come in ogni altro, rappresentavano un cliché dentro il quale si spiegava il dubbio amletico. Una folta chioma riempiva lo schermo con uno spirito ribelle ancora a metà strada tra il destino di uno scomodo cognome e una nuova storia da scrivere.
Lui, a differenza del disilluso Opie, al quale l'amore per una Donna aveva aperto gli occhi, dando forma al debole sussurro dell'utopia incatenata. I capelli corti, seppure associati ad una lunga barba, davano l'idea di un uomo che con i Sons of Anarchy aveva chiuso in nome di un'esperienza carceraria da non ripetere e un domani più sereno. Il triste mietitore, tuttavia, è paziente e sa sempre quando presentarsi. Lo porta sulle spalle Jax, l'amico di una vita che lo riavvicina al club, senza sapere che qualche anno dopo sarebbe successo qualcosa di simile, ma a parti invertite.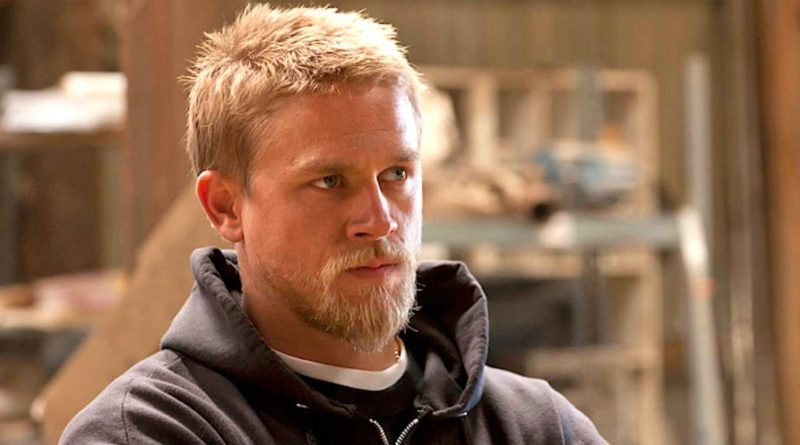 Il carcere, terra di mezzo tra la vita e la morte, incarna il Purgatorio a metà strada tra un paradiso perduto dall'inizio e una realtà infernale costante. Lo sa Opie, rimasto immerso in un limbo per cinque lunghi anni, e lo sa anche Jax, finito dentro al termine della terza stagione di Sons of Anarchy. Ne è uscito un uomo segnato, determinato nel voler cambiare la sua vita e regalare un futuro migliore ai suoi figli e alla donna che ama. In quel momento i capelli del giovane Teller si sono accorciati drasticamente, in segno di una maturità da acquisire lontano dal club del suo destino. Un taglio con il passato, in ogni senso possibile. Distante dall'eredità del padre John, e da un prezzo da pagare troppo grande per una libertà illusoria.
Sons of Anarchy, però, è una tragedia che non contempla il lieto fine e il triste mietitore è sempre puntuale. In questo frangente aleggia sulle spalle di Opie, i cui capelli sono ormai lunghissimi. Lui, distrutto da un'insostenibile sequela di tragedie, ha perso tutto, ritrovando in cambio l'unica grande certezza della sua vita: l'imprescindibilità del legame con la famiglia del destino. Una legge scritta col sangue, da tramandare ai posteri in nome di un sogno divenuto utopia. L'avvicendamento con l'usurpatore Clay e il successivo martirio di Opie trasformano il vice in un presidente, e l'urlo di speranza di Jax nel grido disperato di due Teller sovrapposti: i Sons of Anarchy cercano una nuova vita, senza sapere che in questo momento inizia l'ultima discesa agli inferi del figlio prediletto.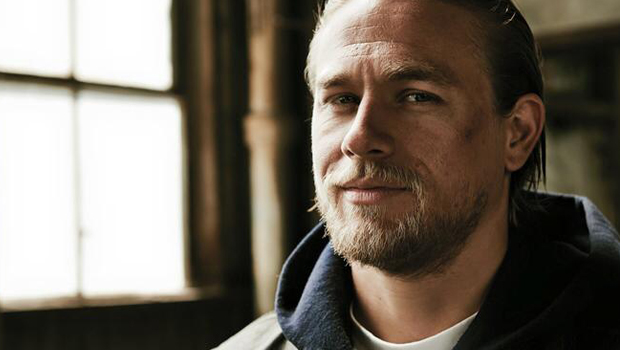 Laddove finisce l'utopia del ragazzo, inizia quella del leader. I capelli di Jax ricrescono e svelano, tirati indietro, una nuova forma. Quasi fosse un gangster d'altri tempi che si è impossessato di un corpo suo solo in parte. Il carisma cresce e con esso ogni fragilità: lui, schiacciato dalle necessità dell'identità collettiva, mette da parte più o meno consciamente il padre e il marito, trasformandosi in un uomo che si lascia sedurre dal potere e da un sogno, quello di John, che gli sfugge di mano ogni volta che il triste mietitore, travestito da cieca vendetta o da inevitabile contrappasso, si ripresenta in un loop che si rivela essere perenne.
Passo dopo passo, Jax si arrende al destino ineluttabile che l'aveva marchiato fin dalla nascita. Talvolta non sono gli intenti del singolo a determinare il fato, ma le necessità mutevoli in contesti granitici. La spirale conclusiva dissolve ogni speranza in piccoli pezzi, fino a ridurli in impercettibili atomi. Il giovane disperato perde tutto, smarrendo definitivamente se stesso. La morte danza per un'ultima volta e lo abbraccia romanticamente. Scioglie i suoi capelli quasi riportandoli all'origine, senza più un Verbo da trasmettere. Finalmente liberi, come la libertà non sempre sa essere. Sussurra al suo orecchio, lo invita al martirio e Jax accetta. In un mondo nel quale tutto cambia per occupare sempre gli stessi spazi vitali, resta solo lo spazio per un ricordo. E per un giro in moto che non finirà mai.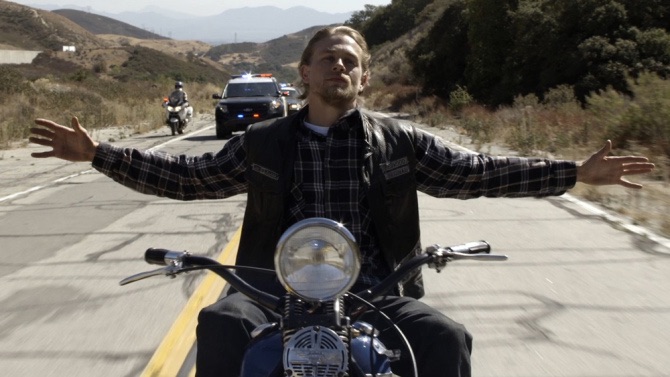 Antonio Casu