Non potrebbero esistere due fandom più diversi, ma persino tra un fan di Game of Thrones e un fan di How I Met Your Mother possono esserci delle affinità. Se poi voi stessi siete fan sia dell'una che dell'altra Serie Tv, vi sarà più facile capire. Toglietevi quell'aria scettica dalla faccia e andiamo ad analizzarle nello specifico.
1. AMANO GLI ANIMALI IMMAGINARI
Durante la visione della geniale puntata in cui compare (anzi, non proprio) lo Scaratopo, la prima cosa a cui si pensa non saranno i draghi di Daenerys, ma in effetti rendetevi conto: non sono forse entrambi due animali immaginari? Entrambi non suscitano terrore e sgomento in chi li vede (o crede di vederli)? Creature epiche, misteriose e letali, che non possono non essere amate e temute dai fan di entrambi gli schieramenti.
2. SANNO CHE LE CONTROVERSIE VANNO RISOLTE CON IL SESSO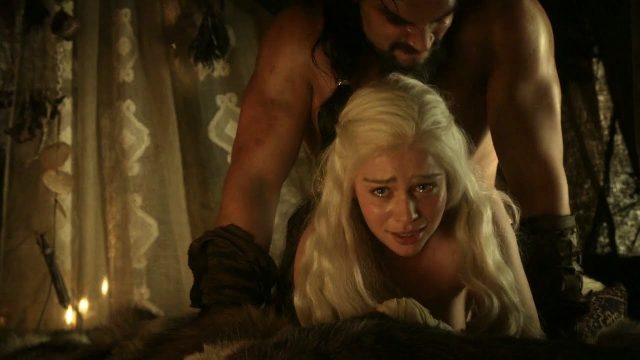 Daenerys e Drogo si conoscono a suon di pecorine e sesso cavernicolo, Barney e Robin evitano le litigate e le discussioni sulla natura della loro relazione concentrandosi su attività ricreative da praticare in coppia. Un fan di Game of Thrones sa che il sesso è uno strumento politico, diplomatico, un toccasana e un'ossessione dalle tinte perverse e fosche. Un fan di How I Met Your Mother? Beh, anche lui!