Se vi state chiedendo qual è stato il segreto di George R. R. Martin, ovvero come è nata l'idea per la saga e cosa lo ha ispirato a scrivere Game of Thrones, qui avrete la risposta. In un'intervista con Stephen Colbert ha spiegato come è nata l'idea di scrivere la saga fantasy. Martin ne ha parlato nel The Late Show With Stephen Colbert quando il presentatore gli ha chiesto della spilla a forma di tartaruga che indossava. «Amo le tartarughe, la mia carriera da scrittore è iniziata con le tartarughe».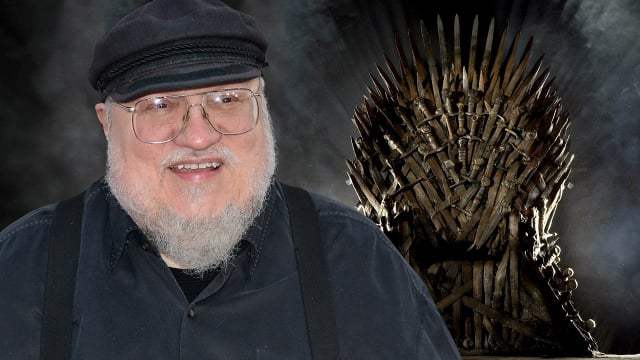 Ha poi continuato raccontando della sua infanzia e di una storia tanto triste quanto avvincente:
Vivevo in Bayonne, New Jersey, in un palazzo federale. Non ci era permesso avere cani. Non ci era permesso avere gatti. L'unico animale che potevo avere erano tartarughe, piccole tartarughe dalle orecchie rosse. Avevo un castello giocattolo dove riuscivano a entrare due corazze. Il problema delle piccole tartarughe dalle orecchie rosse è che muoiono subito. Io le nutrivo e pensavo che stessi facendo tutto bene. Ma in due mesi erano morte. Non riuscivo a capire perché morivano. Sicuramente non era colpa mia. Così ho deciso che loro stessero competendo per il Trono di tartaruga. Si sono uccise a vicenda perché erano in competizione su chi dovesse essere il re. Questa è stata la mia prima storia fantasy: Castello di tartarughe. Ha preceduto Game of Thrones di diversi anni.
Qui il video dell'intervista:
Dunque George R. R. Martin già dalla tenera età aveva una fissa per i troni, e a quanto pare aveva già una grande fantasia. Col tempo le tartarughe sono diventate draghi, sicuramente più spaventosi. Anche se sarebbe stata carina una storia fantasy dove delle tartarughe lottano lentamente per il trono, no?