Il nord non dimentica, e nemmeno i fan di Game of Thrones. Durante l'ottava e ultima stagione non sono mancate le critiche per le scelte fatte dai creatori della serie David Benioff e D. B. Weiss ispirata ai libri di George R. R. Martin. La stagione finale ha diviso nettamente i fan, e tra le scelte che possono essere discutibili o meno, ci sono stati anche errori che hanno lasciato tutti sorpresi. Tra questi il più chiacchierato è stato sicuramente il bicchiere di Starbucks appoggiato sul tavolo vicino a Daenerys durante la scena del banchetto nel quarto episodio.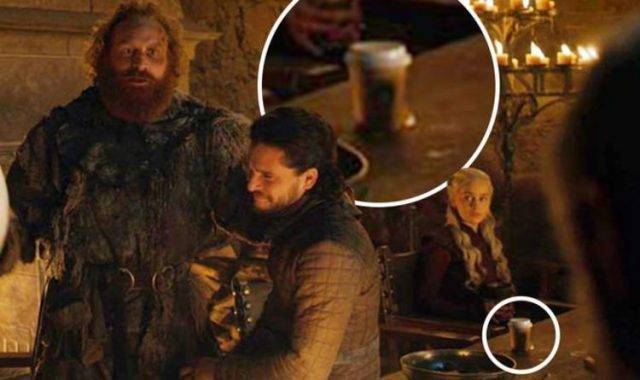 La HBO ci ha scherzato su: "Il caffellatte che si vede nell'episodio è stato un errore. Daenerys aveva ordinato un tè alle erbe". I produttori Benioff e Weiss invece hanno evitato abilmente di commentare l'accaduto, fino a poco tempo fa. Durante un'intervista per Star Channel Giappone, i due hanno rotto il silenzio:
Benioff: Per i Persiani è tradizione commettere un piccolo errore mentre si sta creando un tappeto, perché solo Dio può fare tutto in maniera perfetta, e suppongo che questo sia stato il nostro.
Weiss: Ecco perché ho messo la tazza lì. Come una testimonianza consapevole e concordata della nostra imperfezione.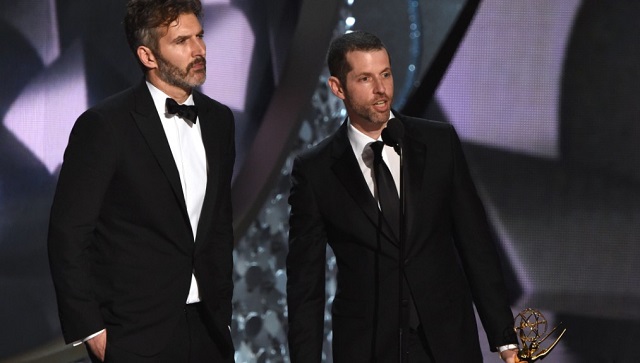 I due inizialmente ci hanno scherzato su, poi Benioff dà una risposta più sincera:
Eravamo così concentrati su Daenerys e Jon Snow che semplicemente non abbiamo fatto caso alla tazza di caffè proprio lì in mezzo. Inizialmente non potevo crederci, poi è stato imbarazzante. 'Com'è che non abbiamo visto la tazza nel mezzo della ripresa?'. E poi, alla fine, è stato solo divertente. Questo è stato un grosso errore, ora ci ridiamo su.
Si trattava chiaramente di un errore, ma siamo sicuri sia stato l'unico? Durante l'episodio finale appare anche una bottiglietta di acqua sotto la sedia di Samwell Tarly. Senza menzionare gli errori nella storyline, motivo per cui l'ottava stagione di Game of Thrones è stata così tanto criticata.