La scorsa settimana si è tenuta a Dublino la convention mondiale della fantascienza, la Dublin 2019: An Irish WorldCon, durante la quale George R.R. Martin ha rilasciato alla rivista irlandese JOE un'intervista decisamente interessante. Tra le tantissime rivelazioni, una è particolarmente curiosa: lo scrittore ha proposto alla HBO un retelling di Game of Thrones.
No, l'autore non si è improvvisamente dimostrato un pro-petizione e non si è unito alle schiere di chi richiedeva la riscrittura in toto di tutta l'ottava stagione della discordia. La sua idea era molto diversa, ma a suo modo intrigante. Martin ha proposto di raccontare di nuovo gli eventi di Game of Thrones, ma stavolta dal punto di vista dei personaggi che nella serie rimanevano sullo sfondo, coinvolti dagli eventi messi in moto dai Grandi Protagonisti.
Nello scrivere certe scene mi sono trovato spesso a pensare alle altre persone che rimangono sullo sfondo, a farmi domande su di loro. A cosa pensano? Come si sentono? Stanno per andare in battaglia. Ne sono entusiasti? Cosa è successo dopo? Come ha influito sulla loro vita?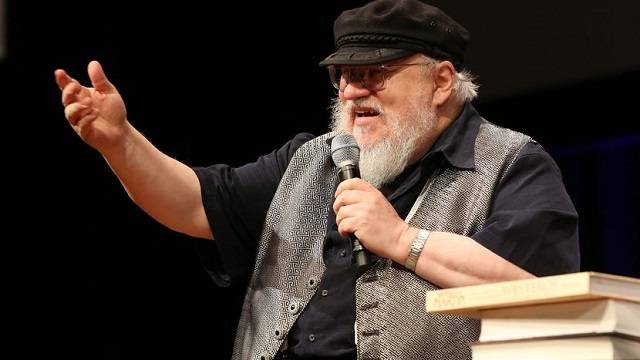 Spear Carriers, questo il titolo che Martin ha pensato per la serie, avrebbe quindi rinarrato gli stessi eventi di Game of Thrones, seguendo i piccoli, i comuni mortali che si trovavano a fare da comparse nel mortale gioco del trono.
Ad esempio, vediamo il discorso di Tyrion prima della battaglia, ma invece di seguire lui nello scontro, seguiamo uno di quelli che lo stavano ascoltando. Che gli è successo? Ha perso una gamba, o qualcosa di simile? Cosa fa sua moglie dopo? Seguiamo una delle prostitute del bordello di Ditocorto. Com'è finita lì? Con chi va a letto e quali segreti può carpire per poi passarli a Ditocorto? Ci sono milioni di storie da raccontare.
Purtroppo, alla HBO non si sono dimostrati particolarmente entusiasti e hanno bocciato la proposta di Martin.
L'idea non è priva di interesse, ma può risultare comprensibile come, con già altre serie che si allacciano a Game of Thrones in procinto di arrivare, la HBO non si senta di prendersi un tale rischio e i costi che avrebbe comportato.