Game of Thrones non è solo dialoghi e immagini, è anche musica e vibrazioni. Tutta la serie tv è un racconto su più livelli, alcuni ben visibili, altri più latenti. Non sempre siamo stati soddisfatti della piega presa dallo show, eppure in questa lunga strada che parte dal prologo al suo finale, esistono tanti piccoli dettagli che fanno grande una storia. Fanno grande Game of Thrones.
E di questa grandezza oggi vogliamo parlare. Quella bellezza nascosta che solo in pochi riescono a vedere. Una meraviglia dedicata a chi ricerca il dettaglio che fa emozionare e riporta indietro nel tempo, magari a un'occasione specifica, per un puro e bellissimo parallelismo.
E cosa fa emozionare più di una bella canzone?
Note che si sposano perfettamente con ogni dialogo, evento e snodo narrativo. Tutti infatti ricorderanno le note di The Rains of Castamere, il famoso inno dei Lannister, nonché il nome stesso della puntata, che ha decretato la sconfitta di Robb Stark e il massacro del suo esercito. Note che rievocano violenza e tradimento, sangue e intrighi. Un racconto fortissimo, addirittura più forte delle brutali scene a cui abbiamo assistito.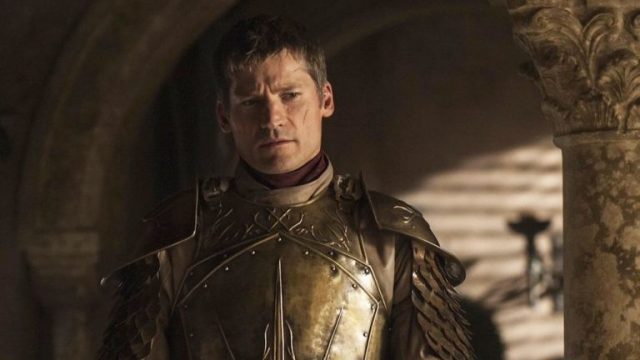 E se accompagna la morte, le stesse note con meravigliose e differenti composizioni, possono accompagnare la vita, la gioia e l'amore. Perché se tutti ricordano The Rains of Castamere, nessuno ricorda I Am Hers, She Is Mine, la colonna sonora che Ramin Djawadi (della cui musica sublime vi abbiamo parlato in questo articolo) ha composto in occasione del matrimonio tra Robb Stark e Talisa; sarà perché il dolore e la sofferenza sono sempre emozioni così forti da sovrastare quelle belle. O più in superficie, perché il messaggio forte che doveva arrivare era la morte, il massacro delle Nozze Rosse.
Il messaggio è arrivato forte e chiaro ma, se è vero che la comunicazione è indirizzata su più livelli, Ramin Djawadi ci ha regalato l'illusione di una speranza, in un mondo che sembra averla persa. La speranza di un matrimonio felice, dove l'amore trionfa ed è più vivo che mai. Un'illusione che serpeggia nell'ombra, invisibile agli occhi, ma viva e pulsante, fino all'epilogo di Game of Thrones.
I Am Hers, She Is Mine non è solo la canzone del matrimonio del primogenito di casa Stark. È molto di più. Un racconto che finisce bene, in un mondo in cui i buoni "perdono" sempre. E questo racconto ci viene proposto più di una volta in Game of Thrones, come un piccolo romanzo diviso in capitoli.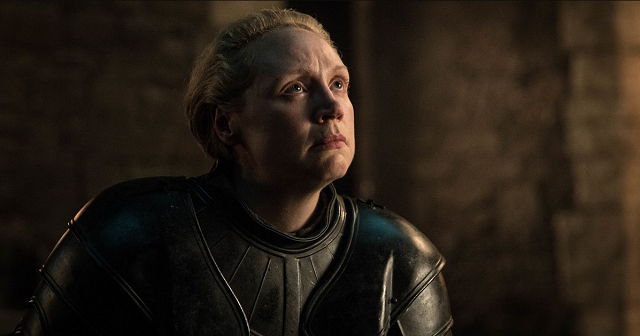 Ma come ogni romanzo che si rispetti, ciò che rimane davvero impresso è il suo finale, ed è proprio qui che le note di Ramin Djawadi sono riconoscibili per un orecchio più attento. I protagonisti non sono più i compianti Stark della seconda stagione, ma una Brienne di Tarth che triste, dopo aver messo da parte ogni rancore verso lo Sterminatore di Re, finisce la sua biografia nel libro. Un gesto per rendergli omaggio e la dimostrazione di un ultimo atto d'amore.
E di nuovo l'illusione e la speranza tornano, come un perverso gioco di emozioni. Sentimenti che si infiltrano in ogni angolo di noi, anche se non ne siamo consapevoli, e ci fanno sorridere. Un sorriso amaro, come quello che ha Brienne, mentre la sua mano trema su quella pagina rimasta incompleta per troppo tempo.
L'immaginazione talvolta può essere il peggiore dei veleni, ma anche la sua cura. In questo caso Ramin Djawadi immagina insieme a noi un futuro alternativo (e nelle sue dichiarazioni ne abbiamo la prova). Un futuro in cui Brienne e Jaime (che non si meritava il finale che ha avuto) sono felici insieme e il loro amore trionfa su tutto: la guerra, l'onore e i sensi di colpa. I Am Hers, She Is Mine in Game of Thrones è il bellissimo regalo che la serie tv ci ha fatto e di cui nessuno si è accorto.
I Am Hers, She Is Mine è l'agrodolce dettaglio che potreste esservi persi nel finale di Game of Thrones.