La realizzazione dell'ottava stagione di Game of Thrones è solo agli inizi. Le riprese dei nuovi episodi sono previste per il mese di ottobre. Attualmente la produzione è in cerca di sette attori per ricoprire il ruolo dei nuovi personaggi che completeranno l'ottava e ultima stagione della Serie. Andiamo a scoprire qualcosa di più!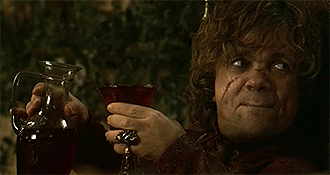 Il primo ruolo da ricoprire è quello di un mercenario di età compresa tra i 35 e i 50 anni. La descrizione del personaggio lo disegna come "un tipo autoevole, in gamba e dal carisma militare". L'attore che lo interpreterà dovrà essere in grado di andare a cavallo. Il personaggio apparirà in due dei soli sei episodi che andranno a comporre la stagione. Dovrebbe far parte della Compagnia Dorata. Ecco la parte interessante di questo ruolo: l'attore deve essere disponibile nella settimana dell'11 dicembre 2017, e maggio e giugno 2018. Ciò significa che le riprese dell'ottava stagione dureranno almeno fino a giugno del prossimo anno. Considerando il duro e lungo lavoro di post-produzione è probabile che Game of Thrones tornerà nel 2019.
La produzione ha anche bisogno di alcuni ruoli provenienti dal nord. Il primo è un contadino di età compresa tra i 25 e i 35 anni. È descritto come "un uomo onesto dai gusti semplici". Un'attraente ragazza del nord (anche un po' arrogante) è invece il secondo. Tra i 18 e i 25 anni di età, l'attrice dovrà apparire in una scena memorabile in compagnia di uno dei protagonisti. Il terzo personaggio è una sentinella tra i 18 e i 25 anni. Anche lui dovrà dividere la scena con i protagonisti di Game of Thrones.
Un altro personaggio che incontreremo sarà un nativo delle Isole del Fuoco, tra i 35 e i 50 anni di età. Descritto come un uomo dalla forte presenza, interpreterà un navigante. Ci saranno, infine, due nuove guardie: la prima, ventenne, dovrà combattere; mentre la seconda sarà alta e atletica, sui 30 anni. Questi ultimi due ruoli avranno pochissime battute, ma saranno di fondamentale importanza in una scena con i protagonisti della Serie.
I casting sono aperti e questa ricerca da parte della produzione ci fa sentire sempre più vicini all'ottava stagione. Consapevoli però del fatto che sarà anche l'ultima, è proprio il caso di goderci l'attesa.