Chiunque sia in possesso di un social e di almeno un paio di occhi funzionanti avrà ormai capito che le riprese dell'ottava stagione di Game of Thrones sono ufficialmente terminate.
Noi comuni mortali non possiamo ancora avere la percezione della storia finita, del sipario ormai calato su quei personaggi che sono stati in grado di rendere assolutamente unica ed eccezionale una Serie Tv. Perché da principio era solo questo, una semplice Serie Tv come potenzialmente ce ne possono essere tante, ma poi, passo dopo passo, episodio dopo episodio, quell'una tra le tante si è trasformata in qualcosa di completamente unico nel suo genere.
La fine è vicina, e dobbiamo ammettere che l'idea di poter prolungare questa storia ancora per un anno è quasi confortante, ma gli attori che hanno collaborato alla magia hanno finito la loro opera, e ciascuno di loro ha salutato a suo modo il mondo di Game of Thrones.
L'ultima donna a girare è stata Maisie Williams, che con Kit Harington si è ritrovata a salutare davvero per l'ultima volta Belfast e la sua grande avventura in Game of Thrones.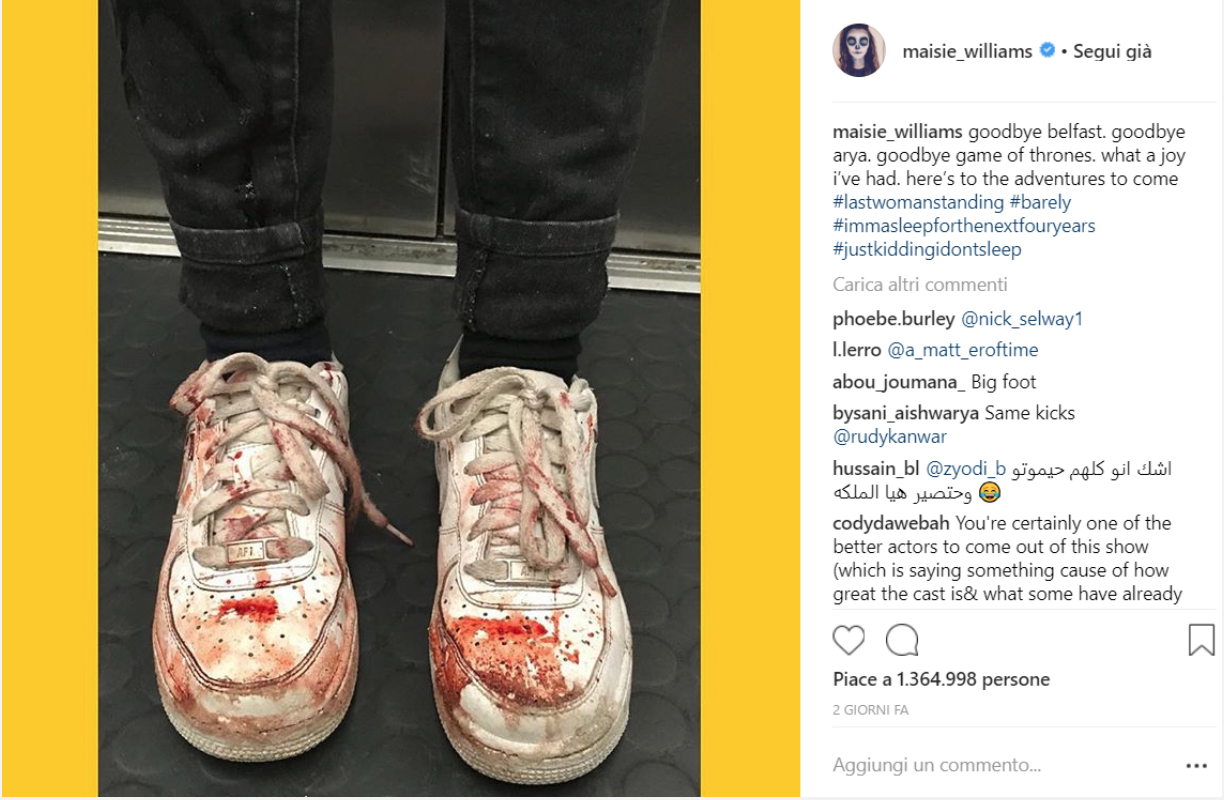 La piccola ragazzina senza volto ha dato il suo addio in quel modo ormai tutto suo con cui riesce sempre a creare un certo scalpore. Con un paio di scarpe insanguinate e il suo #lastwomanstanding ha fatto fremere i cuori di tutti noi, provocando una valanga di domande e di illusioni. Sarà davvero lei l'ultima sopravvissuta? O forse semplicemente è stata l'ultima donna a salutare il set? E perché mai Lena Headey avrà commentato con un semplice ed enigmatico "QUEEN"?
Maisie Williams è letteralmente cresciuta con Game of Thrones, e salutando la serie ha salutato un pezzo di vita fondamentale, e la nostalgia e l'affetto sembrano quasi palpabili tra le righe del suo post su Instagram.
Ben altra cosa è stato l'addio di Kit Harington.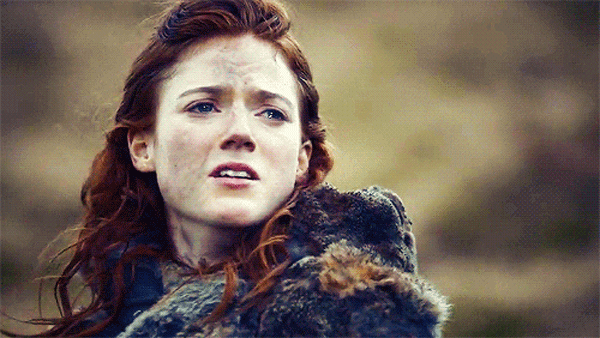 Non vi preoccupate, non vi siete persi alcun fondamentale post. Come ben sappiamo Kit è riservato per natura, e non ama condividere i fatti della sua vita tramite i social, però nelle interviste dà il meglio di sé. Ha ammesso più volte la sua preoccupazione riguardo al futuro: lui è Jon Snow, e Jon è il personaggio che lo ha reso famoso in tutto il mondo, il personaggio che gli ha fruttato diversi ingaggi e per di più anche un matrimonio, e quel che teme l'attore è sicuramente di rimanere incastrato in quel ruolo, per quello che ormai è passato alla storia come effetto Dawson o, per i cinefili, effetto Frodo. Ma oltre a ciò, Kit ha concluso le riprese esprimendo un solo piccolo e fondamentale desiderio: tagliarsi i capelli corti, corti, corti.
Al terzo corti le ovaie di tre miliardi di donne hanno probabilmente gridato. Ma che importa? Dopo aver assistito al matrimonio tra lui e Rose Leslie non sarà certo un taglio di capelli a farci male.
L'addio di Sophie Turner è stato molto più drastico. Senza tanti sentimentalismi Sophie sta andando avanti, pronta a leggere il prossimo capitolo della sua vita, fatta di capelli biondi, Marvel e Joe Jonas.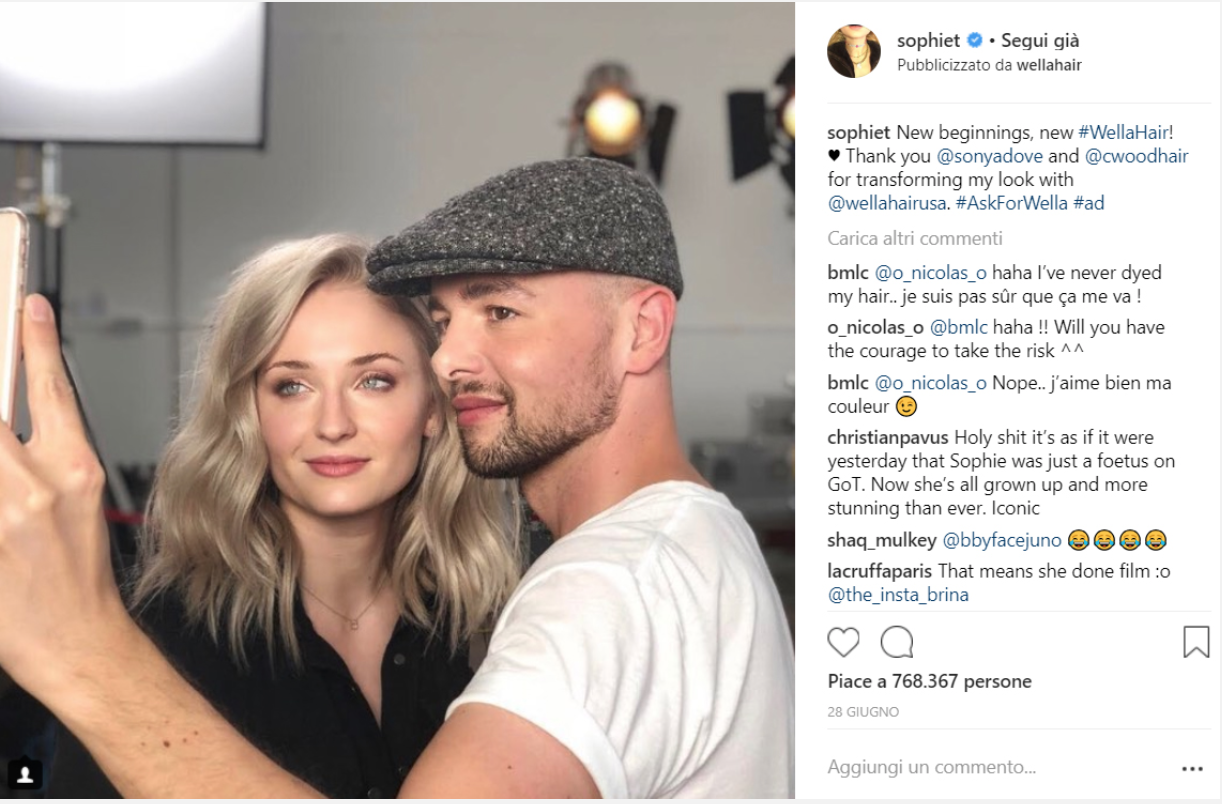 Un nuovo inizio segnato da un nuovo colore di capelli che abbandona forse per sempre il tipico ramato dei Tully per un biondo molto più Targaryen, da competere con la meravigliosa Emilia Clarke, che proprio quest'anno ha sostituito il suo colore di capelli con la tonalità argentea della madre dei draghi pur di dormire qualche ora in più la mattina.
Il secondo posto per l'addio più strappalacrime di Game of Thrones va sicuramente a Nathalie Emmanuel.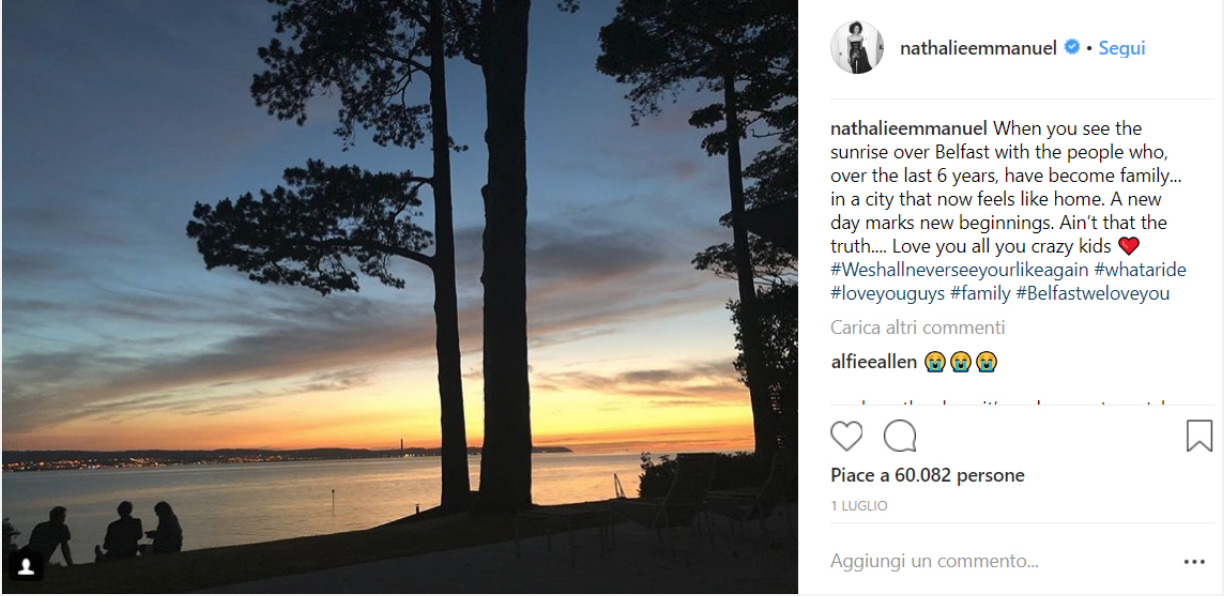 Dà il suo addio a quella che dopo tanti anni è diventata una famiglia, una casa e il porto sicuro in cui tornare.Un nuovo inizio è all'orizzonte, ma dire addio al passato non è mai facile, e la risposta di Alfie Allen non potrebbe che essere più azzeccata.
E infine ecco il primo posto.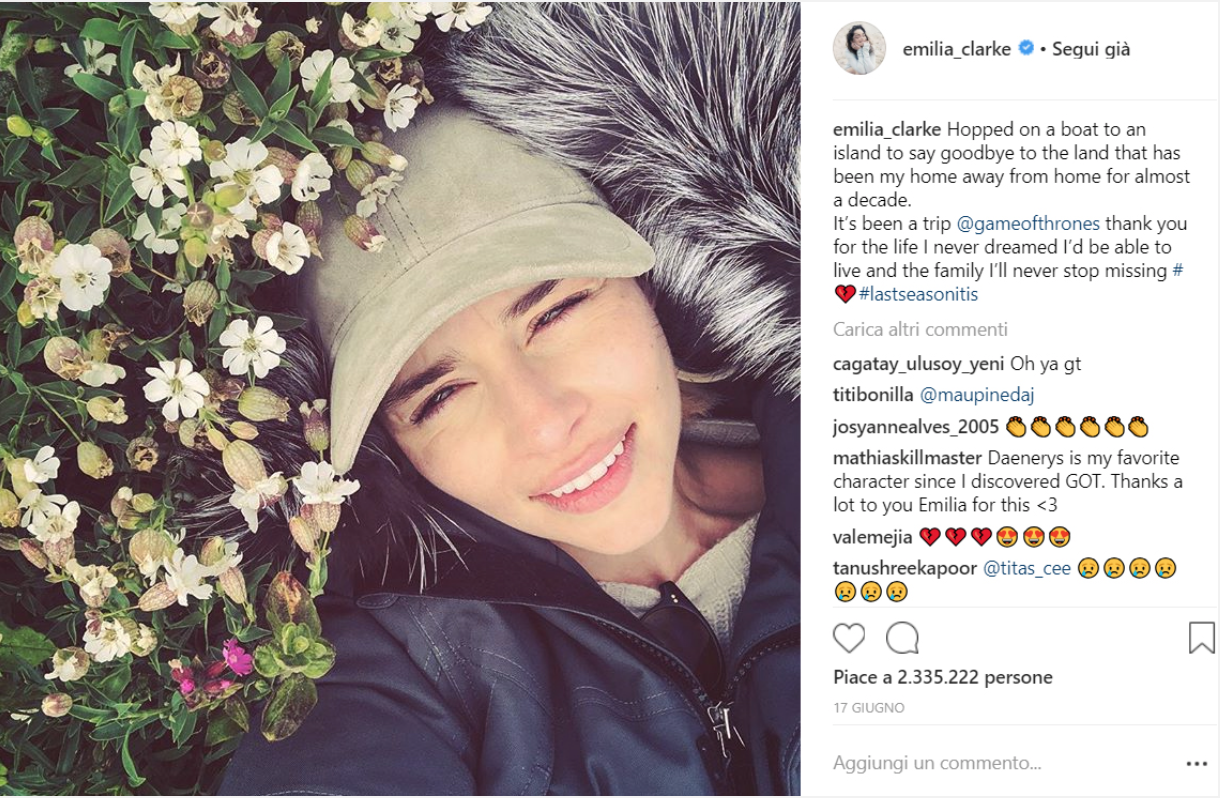 Emilia Clarke il 17 Giugno 2018 ha concluso le sue riprese, ha finito la sua storia, ha chiuso il suo copione e per l'ultima volta in assoluto ha ricoperto il ruolo di Daenerys Targaryen, nata dalla tempesta, prima del suo nome, regina degli Andali, dei Rhoynar e dei Primi Uomini, la madre dei draghi, la non bruciata etc etc etc… Il suo è stato davvero il post che più di tutti ci ha spezzato il cuore.
"Dire addio alla terra che è stata una casa lontana da casa per quasi una decade", e possiamo anche immaginarcela su quella barchetta che la riporta via dalla vita che mai avrebbe sognato di essere in grado di vivere, lontana da quella famiglia che mai smetterà di mancarle.
Emilia ci commuove, e ci dimostra quanto sia stato forte l'affetto e il legame createsi sul set, o sui set, di Game of Thrones. Belfast è un po' la città catalizzatrice di questi attori, che però hanno girato parecchio e per parecchio tempo sono stati sparpagliati per tutta Europa e non solo.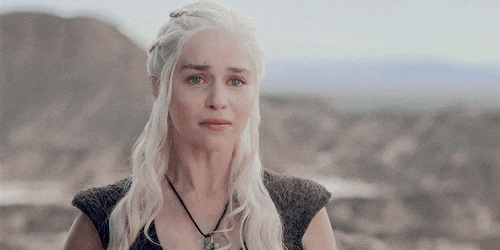 Game of Thrones ha rappresentato una grande avventura, una grande storia da scrivere, da vivere, da guardare.
Loro hanno finito, loro hanno chiuso un capitolo fondamentale della loro esistenza. Game of Thrones ha cambiato la vita di tanti attori, di tante persone che prima di questa "semplice" Serie Tv si arrabattavano qui e là sperando in qualcosa di più che una banale comparsata. Game of Thrones ha cambiato loro la vita, e loro l'hanno cambiata a tutti noi.
Un'epoca sta per concludersi, ma per fortuna noi possiamo aspettare ancora un anno prima di scrivere la parola fine.
Aprile 2019 sta arrivando: si prevede una primavera buia e piena di terrori.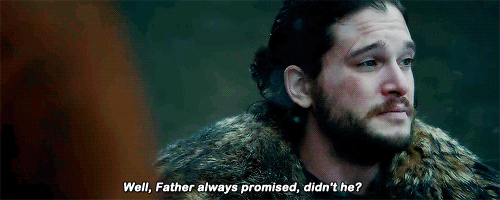 L'Inverno è arrivato.