Oggi 23 giugno 2018 Jon e Ygritte hanno finalmente potuto coronare il loro sogno, non in Game of Thrones ma nella più semplice e meravigliosa realtà.
E come preannunciato, ecco le prime foto dal matrimonio!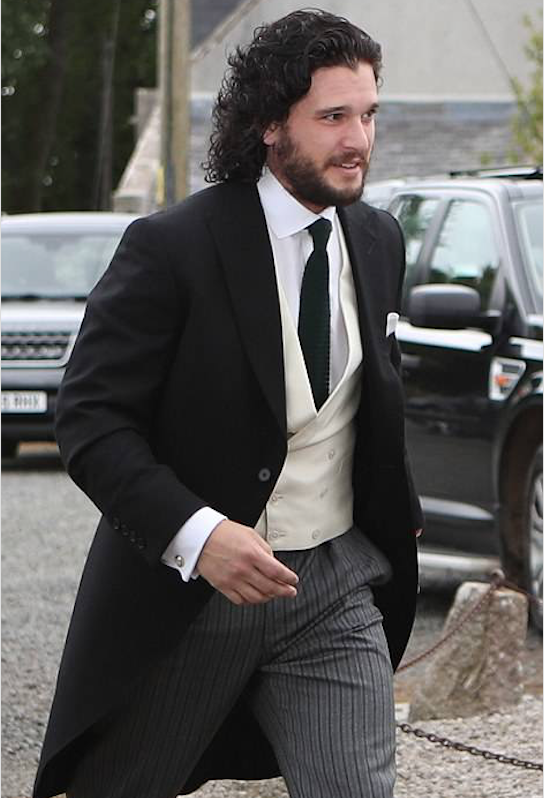 Lo sposo, alias Kit Harington, alias il Re del Nord, è arrivato in taxi per primo alla chiesa come da tradizione, indossando un classico smoking e sfoggiando i suoi proverbiali capelli lunghi. Forse che Jon Snow non abbia ancora finito di girare le ultime scene di Game of Thrones, o forse che quei capelli gli piacciono proprio tanto?
In ogni modo è arrivato accompagnato dal suo testimone, il best-man, alla Rayne Church, chiesetta raccolta in Kirton of Rayne.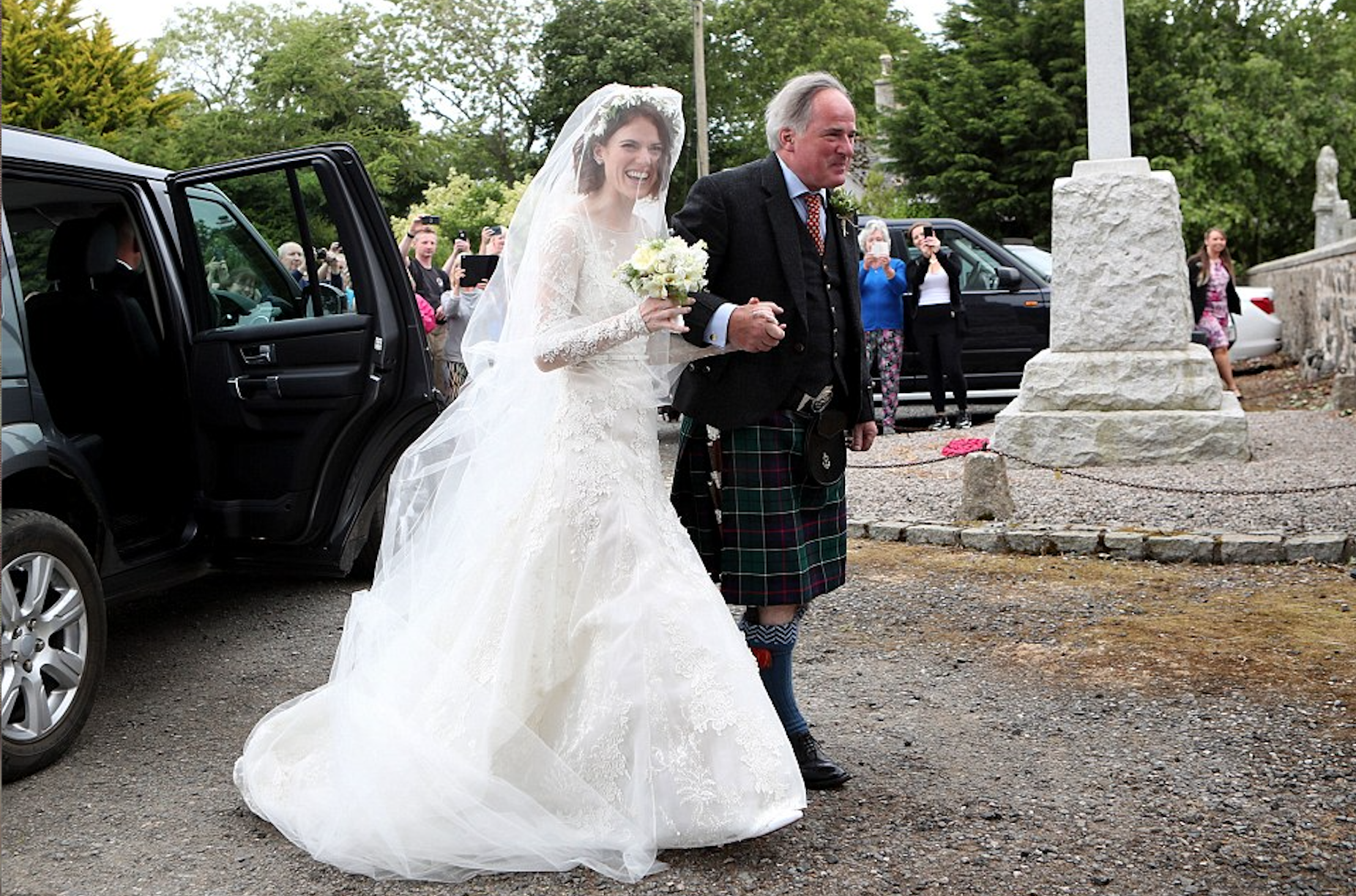 Quasi un'ora dopo è arrivata la meravigliosa Rose Leslie, accompagnata da suo padre, l'onorevole Sebastian Leslie, che sfoggia il tipico tartan della famiglia Leslie.
La sposa indossa un abito bianco, un velo pregiato e molto lungo e una corona di fiori. E soprattutto un sorriso a trentadue denti: sa che sta facendo invidia a milioni di donne in tutto il mondo e se la gode un sacco.
Tra gli invitati Emilia Clarke è stata ripresa insieme a Peter Dinklage e la moglie.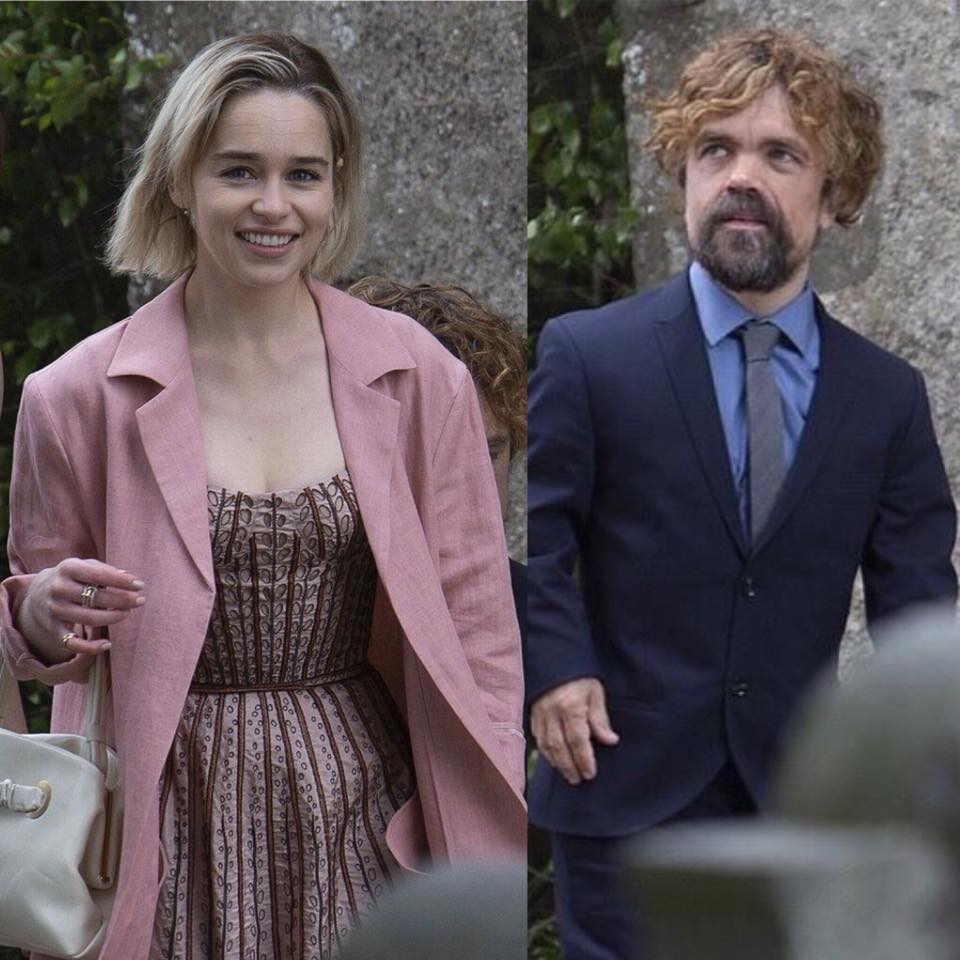 E ovviamente non potevano mancare il Giovane Lupo e le sorelle Stark in tutto il loro splendore!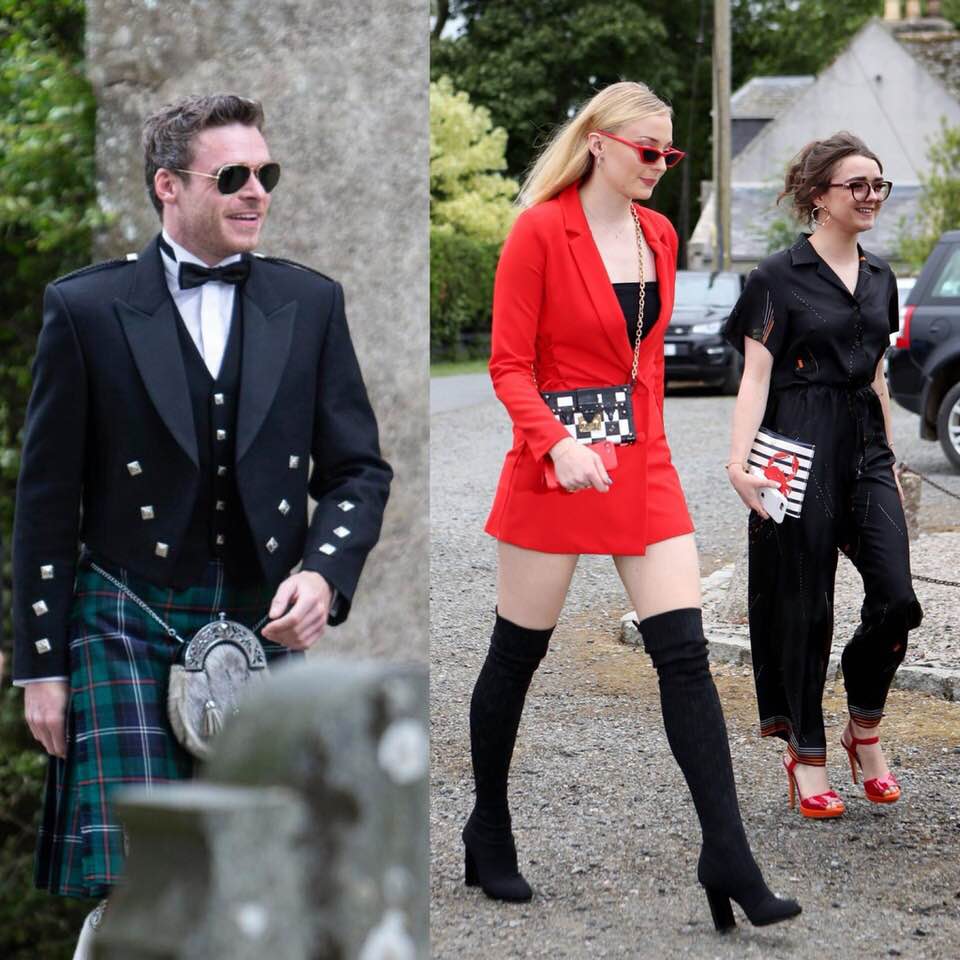 A due miglia di distanza si svolgeranno i festeggiamenti, nel castello, con annessa tenuta, di Wardhill, di proprietà della famiglia Leslie dalla bellezza di 900 anni.
Questo sembra davvero essere un giorno da sogno, un ricordo per tutti coloro che hanno partecipato a quella grande avventura chiamata Game of Thrones, che proprio in quest'anno vedrà la propria conclusione.
Kit Harington e Rose Leslie sono ufficialmente marito e moglie, e tra il gaudio di amici, parenti, colleghi e fan non possiamo che augurar loro tutta la felicità del mondo.