Asa Butterfiled: ecco un nome che non dobbiamo più dimenticare. Protagonista indiscusso della nuova serie Netflix Sex Education, questo giovane attore ha dato definitivamente prova del suo talento anche sul piccolo schermo, dopo aver iniziato la sua carriera al cinema.
Se infatti vi eravate chiesti se aveste già visto quegli occhi azzurri e quel ribelle ciuffo nero non vi sbagliavate. Asa Butterfield è uno dei più giovani attori britannici del momento. La sua storia inizia anni fa, precisamente ventidue. Nasce nel 1997 e all'età di sette anni inizia a frequentare, ogni venerdì dopo scuola, il teatro dei giovani attori della sua città natale, Islington (Londra). Grazie a questa esperienza ottiene due ruoli minori nelle produzioni britanniche After Thomas, nel 2006, e Son of Rambow l'anno dopo.
Il 2008 è un anno fondamentale per la carriera di Butterfield: è scelto tra migliaia di candidati per interpretare il giovane coprotagonista del film Il bambino con il pigiama a righe.
La sua performance è apprezzata dalla critica per la sua veridicità e il suo candore; il regista Mark Herman ha confermato che l'innocenza e l'ingenuità del personaggio erano reali, non era solo recitazione. Il giovanissimo attore aveva infatti una conoscenza molto ridotta dell'Olocausto e non era influenzato dell'orrore della vicenda reale. Lo stesso anno, Butterfield recita in un episodio di Merlin, serie molto seguita della BBC, dove interpreta Mordred, un giovane druido accusato di praticare stregoneria. Quello in Merlin è il primo ruolo dell'attore in una serie tv. Al tempo non avemmo modo di apprezzare le sue qualità ma fortunatamente Sex Education ci ha dato la possibilità di recuperare.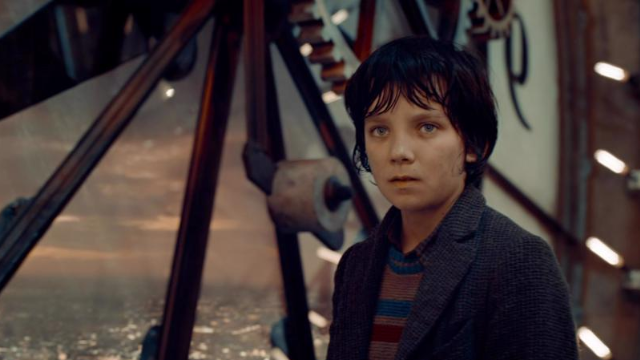 Dopo Il bambino con il pigiama a righe, Butterfield si è dato anima e corpo al cinema recitando in: Wolfman, con Anthony Hopkins, in Tata Matilda e il grande botto e nel film di Martin Scorsese Hugo Cabret. Grazie al ruolo di protagonista proprio nel film di Scorsese, Asa Butterfield è stato nuovamente elogiato dalla critica. Ha vinto il Young Hollywood Award for Breakthrough Performance – Male ed è stato nominato per i Critics' Choice Movie Award for Best Young Performer e l'Empire Award for Best Male Newcomer.
E questo è solo l'inizio per questo grande "piccolo" attore.
Nel 2013 infatti è al fianco di Harrison Ford nella pellicola fantascientifica Ender's Game; l'anno dopo torna al cinema con Ten Thousand Saints, film tratto dall'omonimo romanzo di Eleanor Henderson. La sua strada appare lastricata di ruoli da protagonista. Nel 2016 l'attore interpreta anche Jake Portman nella pellicola fantastica firmata da Tim Burton: Miss Peregrine – La casa dei ragazzi speciali.
Nel 2017 Butterfield partecipa al primo progetto di Netflix, che lo ingaggia per il film originale Lo spazio che ci unisce, insieme a Britt Robertson e Gary Oldman. L'attore ha sicuramente fatto un'ottima impressione visto che poi è stato scelto per il ruolo di protagonista in Sex Education, altra serie originale Netflix. Ed è proprio questa serie che paradossalmente gli sta dando la fama che avrebbe meritato anni fa. Sarà che i bambini prodigio dei film a volte si dimenticano in fretta, sarà che con l'età si cambia e solo a posteriori si ricollegano volti e nomi ma Asa Butterfield era un attore troppo sconosciuto nonostante i grandi film alle sue spalle.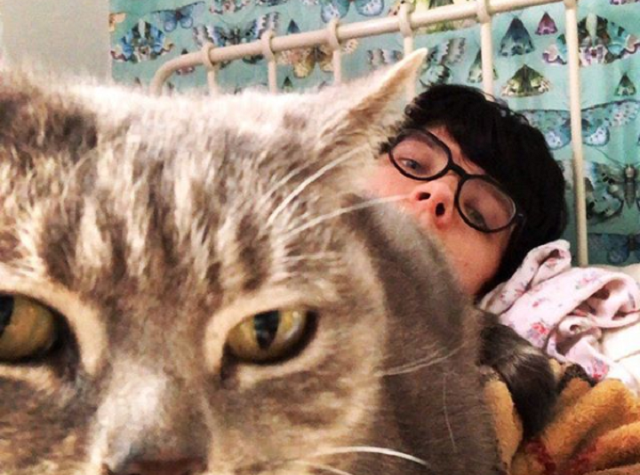 Il ruolo di Otis Milburn, studente liceale con problemi legati alla sessualità, lo ha reso speciale agli occhi del pubblico e ha mostrato le doti di questo attore in situazioni più vicine alla vita quotidiana. Inoltre, spesso, il legame tra fan e attore che si crea con una serie tv è più intenso rispetto a quando lo stesso attore recita in un film. Dopo due ore il film finisce e per quanto possa esserci piaciuto, potremmo rivederlo altre volte ma sarà sempre uguale. Il personaggio della serie tv invece cresce sotto gli occhi degli spettatori, che sentono di conoscerlo, come se fosse uno di famiglia.
Asa Butterfield merita tutto il successo che ha. Nonostante la fama raggiunta, e Sex Education ne è la prova, è rimasto un ragazzo come tutti gli altri. È umile, ironico e un po' nerd (come si può vedere dalla sua descrizione su Instagram):
Actor, Dungeon Master, probs in my pyjamas.
Am also trying to get good at Smash.
"it's my vagina" 
L'attore è anche attento alle tematiche sociali. Sia in Sex Education sia nella vita reale condanna duramente il cyberbullismo e lo shaming che avviene dopo la diffusione (volontaria o meno) di foto sexy. Inoltre è coinvolto nelle campagne del WWF in difesa della biodiversità. Spesso ha pubblicato post per rendere più consapevoli i suoi seguaci dei problemi che affliggono il nostro pianeta.
Butterfield è anche amante della musica e dei videogiochi (e non solo come giocatore). Nel 2012, ha ideato, con il padre e il fratello, un gioco per iPad chiamato Racing Blind. La star del momento è molto riservata e, come detto in diverse interviste, non lascia che il suo mestiere di attore influenzi tutta la sua vita. Non si sa molto della sua fidanzata (alcune riviste britanniche pensano ci sia un matrimonio in vista) e della sua vita sociale. Ma direi che a noi, fino a quando continuerà ad ammaliarci con i suoi ruoli (e con i suoi occhioni), va benissimo così.