2) Senza un perché – The Young Pope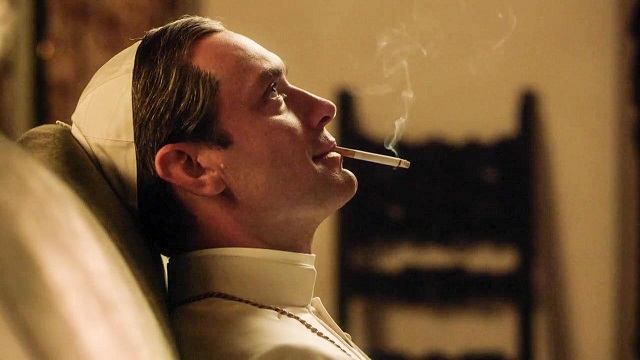 Il toccante, sublime capolavoro seriale di Paolo Sorrentino ha dato alla musica uno spazio d'eccellenza. Jude Law nei panni di Pio XIII ascolta il disco di Nada con la delicata Senza un perché regalatogli dall'affascinante primo ministro della Groenlandia. La canzone, subito dopo la messa in onda di The Young Pope, ha subito un'impennata incredibile degli ascolti e, finalmente, il meritato apprezzamento.
"Ha bisogno d'affetto e pensa che il mondo non sia solo questo" diventa la pennellata descrittiva di un uomo complesso e contraddittorio. Di un papa che ha subito il peso dell'abbandono e che aspira alla pace, la pace vera assaporata in una tiepida estate della sua infanzia. Nada ci cala nell'intimità di un uomo magnetico e combattuto. Il risultato è la chiusura di episodio più leggera e nostalgica della serie. Gioiello musicale italiano.