La musica ha scandito alcuni dei momenti più significativi di Breaking Bad. Vince Gilligan non ha lasciato nulla al caso dando profondità alle sonorità e ai testi. Se Breaking Bad è il capolavoro che sappiamo è anche merito di questa ulteriore dimostrazione di virtuosismo artistico. Analizziamo le 5 canzoni più importanti in Breaking Bad svelandone anche il significato alla luce delle scene che inquadrano.
Scopriremo alcuni dettagli incredibili che non avevamo notato.
1) Out of Time Man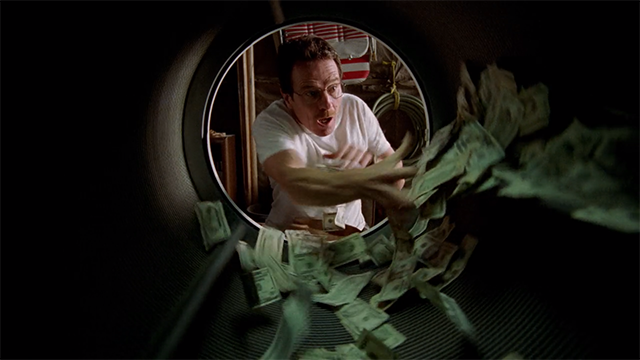 Dopo una costruzione registica da sogno, il pilot di Breaking Bad si chiude con la prima di tante geniali trovate di Walter. Siamo all'inizio del percorso verso la riscoperta di sé, eppure già in germe vediamo i prodromi della trasformazione. Significativamente Skyler chiude con le sue parole l'episodio. "Walt, ma sei tu?", si chiede sorpresa. Preannuncia così, con ironia tragica, il cambiamento che il marito subirà lungo le cinque stagioni.
In sottofondo Out of Time Man nel rifacimento di Mick Harvey inquadra il momento fondendosi con le immagini. "L'uomo fuori tempo" altri non è che Walter, vissuto per tutta la sua vita nella prigione del tempo e dell'abitudinarietà. Padre di famiglia, marito, remissivo insegnante, cittadino modello. "Il tempo mi ha reso pazzo". Un'ordinaria follia. Così Walt decide e "butto l'orologio sul pavimento". Esce dal tempo, dalle sue convenzioni. Ora è libero. Ora può riscoprire la sua essenza più profonda e perversa. Lui è l'uomo fuori tempo.