The Witcher ha saputo regalarci una bella storia. Un fantasy vecchia scuola, in cui il protagonista, interpretato da Henry Cavill, si è calato talmente bene nella parte da renderlo quasi reale. Si aggiungono: colonne sonore in perfetta sintonia con le scene, scenografie ben fatte e trama tutto sommato gradevole.
Insomma, The Witcher si delinea come un prodotto buono, visto e considerato che siamo alla prima stagione, e gli estremi per migliorare ci sono. In tal senso però, lo show non manca di mostrare i suoi difetti, alcuni dei quali hanno creato non pochi problemi agli spettatori.
Il primo dei quali è la sua impostazione da serie tv anni '90, in cui ogni episodio rappresenta una sfida da superare, e la trama si sviluppa poco o solo apparentemente. Un esempio in tal senso lo abbiamo in Xena o in Hercules. Anche se, a onor del vero, entrambe le serie tv citate poi cambiano direzione, e diventano più strutturate.
Questo accade anche in The Witcher, ma in maniera decisamente più confusionaria.
Questo è il risultato del problema principale di questo show: le linee temporali. La serie tv sembra strizzare troppo l'occhio a chi ha letto i libri e al contempo trattare come spettatore di Serie B chi si è approcciato da vergine alla storia.
Alcune scene che appaiono ridicole, o apparentemente prive di senso (o addirittura trash), trovano una loro spiegazione nei libri ma non nella serie tv. Anche la gestione degli intrecci narrativi è fallace su più aspetti, promuovendo una trama fatta di alti e bassi in cui molti personaggi agiscono dando per scontato che lo spettatore conosca determinate informazioni che non vengono chiarite, e se viene fatto, in modo molto approssimativo.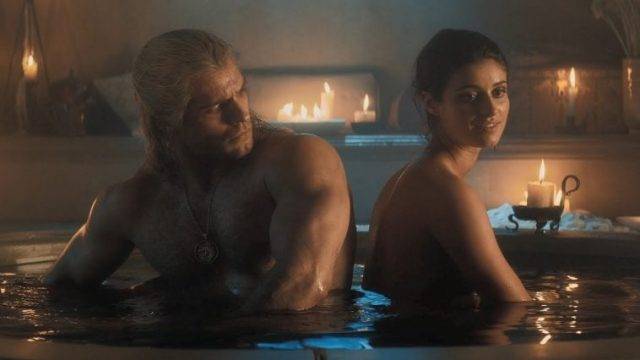 Fino al quarto episodio, eccezion fatta per dei brevissimi momenti negli episodi precedenti, non viene fatta chiarezza sulla struttura narrativa di The Witcher. Si è convinti che si stia guardando una sola linea temporale, finché come un fulmine a ciel sereno non ci viene spiattellato in faccia il fatto che non è così. Questo avviene in un modo anche poco professionale, come se fosse un montaggio fatto male.
In prodotti come Dark o Westworld (con le dovute differenze tra le due), le linee temporali sono il fulcro della narrazione e il pretesto su cui si gioca tutta la trama, pensate e scritte in maniera efficace e coerente. In The Witcher sembrano essere solo una licenza artista usata male, che rovina l'efficacia della prima parte della serie tv.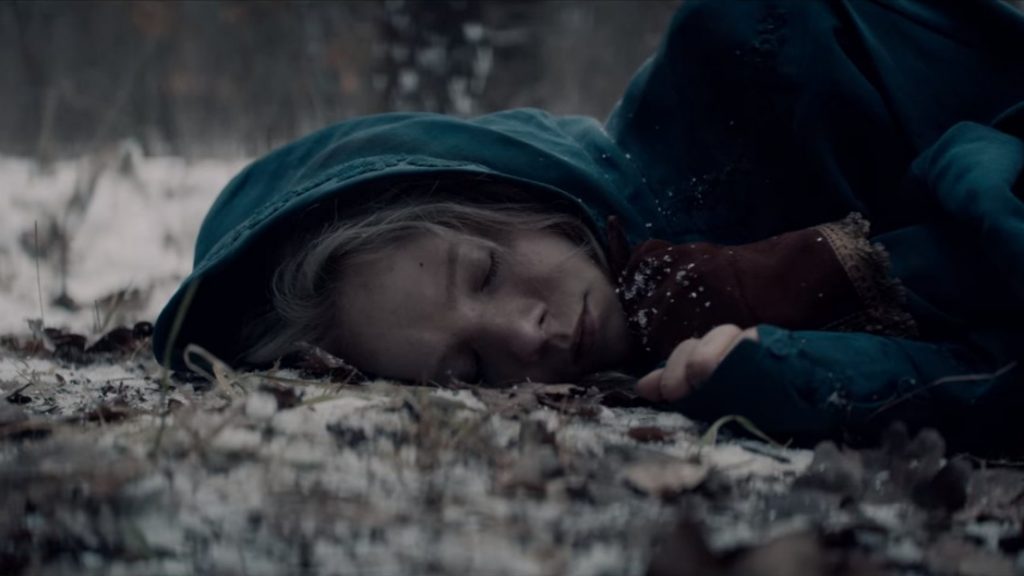 Per fortuna questo aspetto si risolve nella seconda parte dello show, in cui le due linee temporali si uniscono e la storia prosegue fino al suo epilogo. Oltre ciò il ritmo della serie è a tratti farraginoso e non sempre incalzante. Se alcune scene sono molto belle e tendenti all'azione, con coreografie sublimi, tante altre sono soporifere e per tutto lo show sembra mancare un corretto dosaggio tra le due tonalità di trama.
Ma non è finita qui
Il suo ultimo punto debole risiede nel budget dello show. Una maledizione per ogni serie tv che si ritrova ad affrontare il suo lancio sul mercato. Tuttavia The Witcher ha dalla sua un ingente tesoretto, ben equilibrato, soprattutto per una serie di lancio. Il problema è semmai la gestione del patrimonio.
Il tal senso, gli effetti speciali e la CGI in The Witcher sono il più delle volte deludenti e scarne. Se per alcuni casi come la Strige fanno discretamente il loro lavoro, altre volte il risultato visivo è molto più sciapo, come ad esempio per la kikimora e i draghi.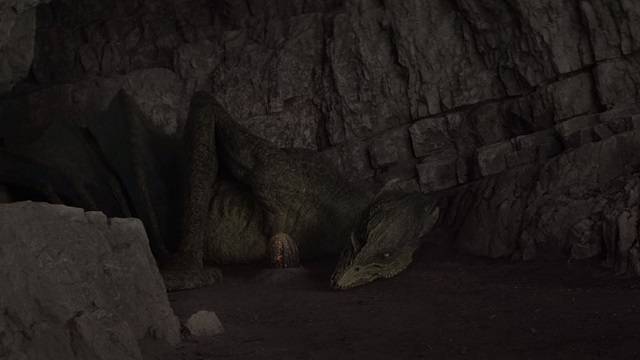 Sebbene il pilot sia uno degli episodi meglio riusciti dell'intero show, la scelta di aprire l'episodio con il combattimento contro la creatura è stata molto coraggiosa, risultando un'arma a doppio taglio. Se questo da una parte ci ha regalato i primi due minuti di un gran bel combattimento, coreografato e con la giusta epicità, d'altra parte la realizzazione tecnica lasciava molto a desiderare, instaurando subito il dubbio sulla forza degli effetti speciali della serie.
Tuttavia questi due piccoli difetti, visti in un'ottica più ampia, sono estremamente relativi. Per quanto concerne le linee temporali tutto fa sperare che non si tratti un esperimento che verrà ripetuto nelle stagioni successive, per ragioni di trama. Gli effetti speciali sono tutto sommato accettabili per essere una prima stagione con cui Netflix deve anche valutare gli ascolti prima di stabilire gli investimenti da predisporre.
The Witcher, quindi, nonostante i suoi difetti, rimane una gran bella serie d'intrattenimento, con tutte le carte in regola per diventare anche qualcosa in più. Non deve però mancare il coraggio di osare.