The Witcher è la serie Netflix che più ha fatto parlare di sé nelle ultime settimane. Il nuovo fantasy non solo ha riavvicinato tante persone ai romanzi, ma anche ai videogiochi, che hanno reso celebre la saga.
Il tema di oggi non prevede un'accurata analisi (ci abbiamo già pensato in questo articolo), ma una semplice classifica delle cose che più ci hanno "divertito" dell'intero show. Non valuteremo la qualità tecnica o artistica di The Witcher, ma quelle poche scene che ci hanno fatto pensare a caldo: "Perché?".
E noi questa domanda oggi la vogliamo condividere insieme a voi, rivivendo i cinque momenti più trash di The Witcher. Siete pronti? Cominciamo.
5) Il viagra magico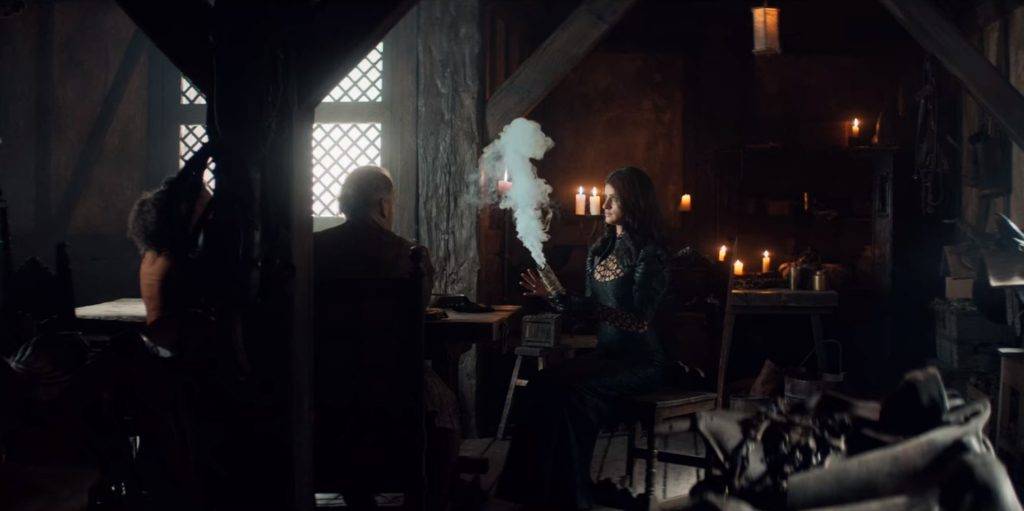 La grande e potente maga Yennefer per guadagnarsi da vivere, tra le sue tante attività, risolve problemi di coppia. No, non quelli psicologici e sentimentali, quelli di natura fisica. È proprio la simpatica richiesta di un uomo che non riesce ad andare a letto con la sua compagna per problemi "meccanici" ad averci divertito.
Siamo all'inizio dell'episodio cinque, e ciò che rende trash la scena non è tanto la richiesta dell'uomo quanto i dialoghi tra i tre, le espressioni e la magica soluzione, che in questo caso è del fumo. Una volta inalato risolve tutti i problemi e anzi dura addirittura per sempre, a meno che non si decida in anticipo con quale parola magica porre fine all'effetto.
Una scena che non può fare a meno di strappare un sorriso, un simpatico siparietto che ci mostra altre attività di sostentamento della maga. Questa in particolare, poco prevedibile.