Dopo tanto clamore e baccano anche questa stagione di The Walking Dead è giunta ai titoli di coda, nel modo più brutale e cinico possibile: ovvero con un cliffhanger doloroso come un bacio spinoso di Lucille. Settimane intere a spremerci le meningi, per poi capire che tutto è stato inutile. Negan si è fatto attendere per tutta la stagione, catapultandosi come una bomba atomica quando eravamo ormai allo stremo, succubi di un ansia crescente giunta all'apice dell'umana sopportazione. Facendoci sprofondare (di nuovo) nel limbo delle teorie, supposizioni, rumours, indizi e sensazioni alla disperata lotta contro un attesa dolorosa e crudele. In quell'attimo finale, con il sangue che scorreva, come un malato terminale abbiamo visto sfilare nella nostra mente tutte le 5 stagioni precedenti a quell'istante di malata follia. Ci siamo fermati a riflettere sul come fosse possibile un'involuzione così importante nella concezione del bene e del male da parte degli uomini. Negan non è solo un uomo assetato di potere o un mitomane astronomico ma è la rappresentazione fedele di quel che ha subito e di come la teoria evoluzionistica agisca imperterrita anche con il mondo allo sbaraglio.
IL PIÙ FORTE PREVALE SUL PIÙ DEBOLE
Semplice e banale principio che regola tutto il nostro universo, ma soprattutto quello di The Walking Dead dove assume un significato più importante e un percorso completamente diverso.
Com'è cambiato il mondo durante l'apocalisse ridefinita da Kirkman?
Durante la prima stagione il diabolico fumettista ci mostra un mondo logorato, consumato e isolato dove il genere umano sembra aver dato forfait lasciando tutto al proprio destino, come se la fine fosse arrivata senza dare il necessario tempo di reazione. Le città ricordano i fortini fantasma dei film western e i pochi umani sopravvissuti e spaesati si rintanano in casa cercando di soddisfare prettamente i bisogni primari. Sono ancora legati a Dio e finire con un violento colpo in testa un proprio caro tramutato in Walkers è ancora una chimera. Andrea piange sul corpo della sorella per una notte intera consapevole che l'inevitabile trasformazione è già in atto, ma impedirla con un proiettile è cosa sbagliata e infattibile. Solo quando il risveglio avviene e la coscienza sepolta sotto un insaziabile fame di carne umana prende il sopravvento, non senza poche esitazioni, giunge l'ora di fare quel che è necessario. L'eutanasia diventa faccenda delicata e controversa anche in questo mondo. Tale esitazione diverrà sempre più sottile fino a scomparire quasi definitivamente con il corso delle stagioni, quando terminare una persona infetta dopo il suo ultimo respiro diviene consuetudine necessaria.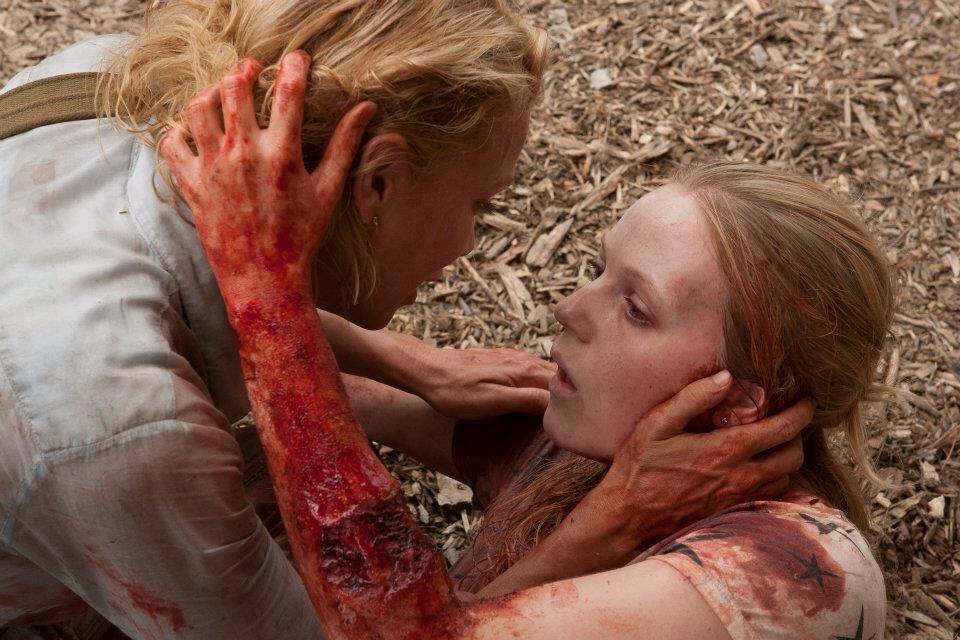 Oltretutto si trasforma in una sorta di tributo finale il cui artefice deve essere la persona più cara e vicina allo sfortunato malcapitato. L'approccio con i morti è una questione delicata e evitabile che nel tempo diventa necessaria e sacrosanta. Paradosso della serie, ma forse specchio fedele della realtà, la progressiva involuzione dell'uomo che perde completamente le proprie inibizioni, anteponendo la sopravvivenza di pochi a quella di molti. The Walking Dead ci dimostra che l'uomo sarà sempre pronto a rialzarsi di fronte ad una catastrofe, ma che la selezione naturale farà molto scrupolosamente il proprio mestiere. Quello che è giusto diventa sbagliato, e quello che è sbagliato diventa giusto, il mondo si capovolge e la vita prosegue. Se prima la procedura per sopravvivere consisteva nel fortificare la propria casa e proteggere i propri cari, con lo scorrere del tempo la consapevolezza dei buchi di questo sistema diventa troppo palese e i luoghi diventano più grandi. Dalla casa di Morgan, all'accampamento, alla fattoria, alla prigione, a Terminus fino ad Alexandria. Gli insediamenti diventano sempre più imponenti con il progressivo evolversi dell'uomo, e la loro grandezza  strutturale diventa baluardo di superiorità verso gli altri.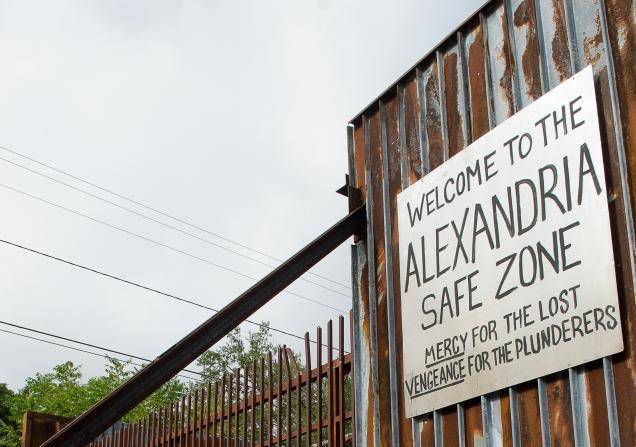 L'uomo però sarà sempre disposto a cedere al proprio lato animalesco e egoistico qualora le necessità superino di netto le disponibilità. È qui che nascono le figure del Governatore, dei cannibali di Terminus, degli strampalati e sanguinari Woves fino al tirannico Negan che reincarna la figura del monarca medievale. Dalla prima alla sesta stagione la lezione è molto chiara:
I buoni diventano cattivi, e i cattivi diventano flagelli.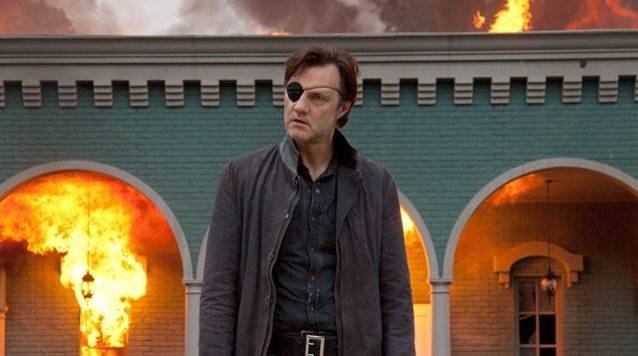 Questa evoluzione è molto chiara e emblematica con l'avanzare delle stagioni. Se prendiamo ciascun personaggio principale e analizziamo il suo percorso psicologico, temprato dalle sofferenze, si evince un netto sbilanciamento verso una personalità più brutale e cinica. L'uccisione diviene man mano una questione primaria e indispensabile per la sopravvivenza e per la prevenzione di eventuali complicazioni. Uccidere i vivi è inevitabile e nonostante qualcuno provi a intraprendere una crociata etica contro questo barbaro rimedio  puntualmente si palesa il bisogno di ricorrervi; chiedete a Glenn, Padre Gabriel o Morgan.
Differenza basilare tra gli inizi di The Walking Dead e il presente è la totale assenza dell'umana predisposizione ad aiutare i proprio simili. Se nella fase iniziale i pochi e confusi umani cercavano di interagire tra di loro o almeno speraravano nella presenza di qualche altro vivo, ora l'incontro con nuovi gruppi o singoli individui diventa una faccenda da evitare o da affrontare con i guanti di velluto. La fame, la carestia, la scarsa aspettativa e qualità di vita giocano un ruolo essenziale nel rendere sempre più sottile il confine tra umani e vaganti. I primi uccidono per scelta, necessità, sciacallaggio e abbiamo visto anche per divertimento, mentre i secondi lo fanno spinti da una malattia misteriosa e dalla totale assenza di giudizio, inibizioni e premeditazione.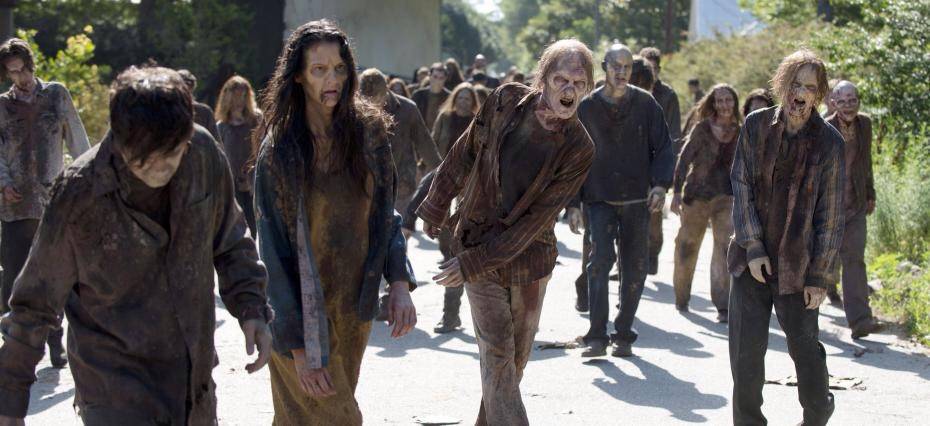 Tra una barbarie e l'altra la mente umana ne esce sempre più debilitata. Il ricordo del mondo com'era prima in The Walking Dead diventa via via sempre più flebile fino quasi a scomparire. Se il pilot assoluto era titolato "I giorni andati" ora del ricordo di quei periodi rimane poco e niente. Non c'è più spazio per la nostalgia nella mente dell'uomo e non c'è più tempo per fermarsi a ricordare …
Le differenze tra le varie stagioni sono evidenti e davanti ai nostri occhi e si possono tutte riassumere affermando che:
I protagonisti della teoria dell'evoluzionismo darwiniana nell'Apocalisse zombie di The Walking Dead sono quegli uomini che accettano di spodestare dalla loro coscienza le convinzioni che li hanno spinti fino a quel momento, per abbracciare e sposare la filosofia reggente di questo pazzo mondo.
L'Apocalisse Kirkmaniano cambia l'uomo o svela semplicemente la sua vera essenza ?
Ai posteri, anzi ai sopravvissuti, l'ardua sentenza.