Delle volte quando guardiamo una serie tv rimaniamo stupiti nel vedere attori che sembrano essere perfetti per interpretare il personaggio del piccolo schermo. Sia per caratteristiche fisiche, sia per esperienze, belle e brutte che siano, che hanno avuto modo di sperimentare nella vita reale. In questo articolo abbiamo provato a trovare 10 attori delle serie tv che sono nati per interpretare QUELLA parte. Da The Big Bang Theory a Mad Men, da True Detective a Sons of Anarchy, state pronti a scoprire questa strabiliante lista!
Jason Momoa – Khal Drogo (Game of Thrones)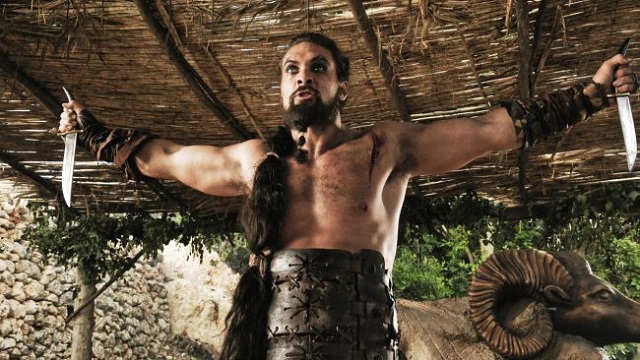 Partiamo subito forte con il ragazzone hawaiano di Game of Thrones. La decisione di inserirlo nella lista di attori che sono nati per interpretare una precisa parte è abbastanza elementare. Jason non è stato scelto per il suo carattere o per cose legate alla vita vissuta. Infatti, difficilmente potrebbe aver avuto a che fare con draghi nella vita reale.
Jason non assomiglia nemmeno a livello caratteriale al Khal Drogo del Trono di Spade: è estroverso al limite del giocherellone. L'attore hawaiano, però, ha una caratteristica che lo proietta direttamente dentro questo articolo: l'aspetto. Non riusciamo a trovare, nell' immensa schiera di attori delle serie tv, uno più adatto a lui per ricoprire la sua parte. Fisicamente è perfetto, ha lineamenti precisi e adatti alla parte di Drogo. Insomma, è nato proprio per interpretare quel personaggio!