Stephen King è l'indiscusso Re dell'horror, con la sua penna riesce a scavare all'interno delle nostre paure più recondite, essendo in grado di intrufolarsi con sottigliezza nella nostra mente e nei nostri sogni.
Delle sue opere letterarie sono stati fatti innumerevoli adattamenti cinematografici e televisivi, solo per citarne un paio ci sono capolavori come Shining, Il Miglio Verde, Misery non deve morire, IT, e in questi giorni potete trovare nelle sale cinematografiche Doctor Sleep, ambizioso sequel di Shining. Lo scrittore sembra avere qualcosa in comune con noi: a quanto pare si diletta a guardare serie tv e spesso dispensa consigli in materia attraverso il suo profilo Twitter. Lo ha fatto spesso con The Walking Dead, serie apprezzatissima dallo scrittore, della quale definisce come "un colpo di nichilismo" ogni episodio. Ma non si è limitato a lodare la serie targata AMC, si è esposto anche su Stranger Things e molte altre.
Ecco allora una lista di 5 serie tv che sono state elogiate da Stephen King.
1) The Haunting Of Hill House
Il romanzo The Haunting of Hill House rivisto e rimodellato da Mike Flanagan. Di solito non mi interessa questo tipo di revisionismo, ma questo è grandioso. Vicino a un'opera di genio, davvero. Penso che Shirley Jackson approverebbe, ma chi lo sa per certo.
La serie horror di Netflix sembra aver davvero colpito Stephen King, il quale definisce Mike Flanagan geniale.
D'altronde, tra i due sembra esserci particolare sintonia, dato che proprio Flanagan ha avuto l'ardire di firmare Doctor Sleep. Inoltre, guardando la serie con attenzione, si scorgono non pochi sottili rimandi a Shining (noi siamo riusciti a scovarne almeno 5, qui).
2) Marianne
Se sei uno di quei matti – come me – a cui piace essere spaventato, Marianne lo farà. Ci sono riflessi di umorismo che gli conferiscono un'atmosfera alla Stranger Things. Ha anche, lo dico con tutta la dovuta modestia, un'atmosfera da Stephen King.
Ancora una volta Netflix riesce a stuzzicare il palato raffinato di King. Nel suo tweet, infatti, con la dovuta modestia di un colosso della letteratura moderna, ammette di aver ritrovato nello show francese le vibrazioni tipiche della sua penna e quel pizzico di humor che rimanda a Stranger Things.
Per apprezzare una serie come Marianne, in cui troviamo un ritratto a tutto tondo di un passato incastonato nel demoniaco, bisogna essere un po' folli, dice lo scrittore. Certo, se state leggendo questo articolo probabilmente siete appassionati di King come chi lo sta scrivendo, quindi non ci manca di certo quel pizzico di follia che spinge verso il baratro della paura.
3) Black Summer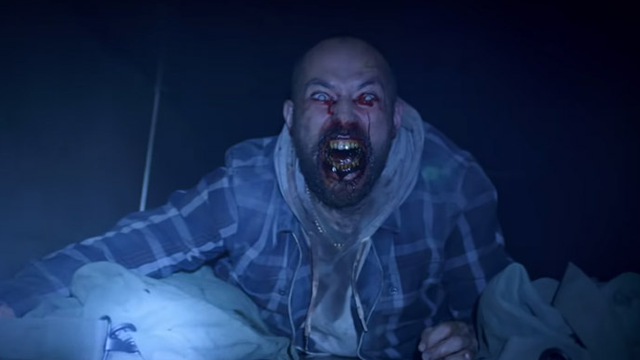 Proprio quando pensi che gli zombie non possano più farti paura, arriva Black Summer. Inferno esistenziale in periferia, spogliato fino all'osso.
È così che il Re descrive la serie Black Summer. Ormai abbiamo visto gli zombie in tutte le salse, lo stesso King è arrivato a pensare che il tema sia stato scardinato al punto tale da non residuare più nulla di spaventoso, eppure questa serie lo ha fatto ricredere.
In un secondo tweet ha spiegato meglio quali siano stati gli aspetti della serie che lo avevano piacevolmente colpito:
Nessuna discussione lunga e piena. Nessun flashback infinito, perché non c'è storia retrostante. Nessun adolescente brontolone. Il dialogo è di riserva. Molte riprese con una sola fotocamera portatile, molto fluide. Gli altri showrunner potrebbero imparare molto da tutto ciò.
Perlopiù si tratta di aspetti stilistici, King ha apprezzato l'assenza di dialoghi prolissi e di flashback. La peculiarità è la concentrazione sul presente e l'occhio focale sull'azione. Tutto ciò, combinato con il massiccio utilizzo della macchina a mano. Lo scrittore lancia un monito anche agli altri showrunner. Un po' troppo pretenzioso però in questo caso…
4) La Casa di Carta
Se vi piacciono le rapine a mano armata, la adorerete. È un petardo. Da vedere in spagnolo, con sottotitoli in inglese, o anche doppiata.
La Casa di Carta (Money Heist in inglese) ha conquistato davvero tutti, è il caso di dire che Netflix ha fatto proprio un colpaccio producendo questa serie spagnola. Anche Stephen King non si è sottratto dall'apprezzarla, definendola una vera e propria bomba e consigliandola al pubblico amante delle rapine a mano armata.
Il profilo Twitter de La Casa di Carta ha ringraziato lo scrittore (qui trovate maggiori informazioni sullo scambio di tweet). Tra i creatori della serie e il Re dell'horror è nata una scherzosa relazione. King, infatti, ha ricevuto una serie di gadget da parte della produzione e ha commentato così:
Ricordate La Casa di Carta su Netflix? Bene, vero? I ragazzi mi hanno mandato della roba. Nella seconda stagione farò il tifo per Boston… e per il mio complice mascherato: The Thing of Evil.
Sembra proprio che lo scrittore si sia divertito e sia pronto a far parte della Banda.
Ah! The Thing of Evil è semplicemente il soprannome della sua "terrificante" cagnolina Molly.
5) Stranger Things
Guardare Stranger Things è come guardare i Greatest Hits di Stephen King. Intendo in senso buono.
Se c'è un prodotto che ha davvero conquistato il maestro del brivido è Stranger Things. Lo scrittore ha sottolineato svariate volte quanto abbia apprezzato questa serie, apprezzando in particolar modo la performance brillante di Winona Ryder.
Stranger Things è puro divertimento, da A+. Non perdetevela. Winona Ryder brilla!
A quanto pare questa serie lo ha rapito e divertito a tal punto che il suo ultimo libro sembra essere qualcosa più di un omaggio a Stranger Things.