Quando un genio dell'Horror letterario (Stephen King) incontra un genio della cinematografia (Stanley Kubrick) non sempre andranno d'accordo, ma ci sono buone possibilità di assistere a un capolavoro. Proprio questo è successo con Shining, il famosissimo film basato sull'omonimo libro. Shining è stato sicuramente d'ispirazione per tanti e tanti scrittori e registi del settore. Così, è possibile individuarne tracce più o meno evidenti in altri film o serie tv. In particolare, è facile adocchiare questi rimandi in The Haunting Of Hill House, serie tv Netflix tratta dall'omonimo libro di Shirley Jackson.
Ecco una lista delle 5 similitudini tra The Shining e Hill House.
1) Redrum – Red Room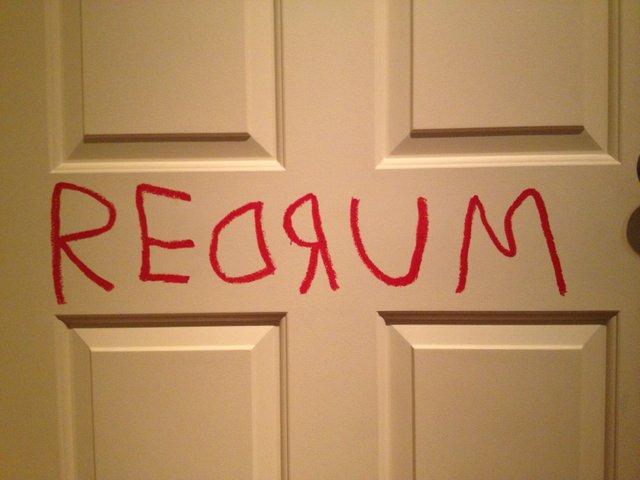 Redrum Redrum Redrum, possiamo ancora sentire nella nostra testa la vocina inquietante che sussurra a Danny quella parola. Una parola apparentemente senza senso ma che si rivela presagio di morte: Murder.
La pronuncia è praticamente la stessa di "Red Room" che, anche in questo caso, è rappresentata da una porta. In Hill House, i protagonisti cercano in tutti i modi di aprirla ma non ci riescono in nessun modo.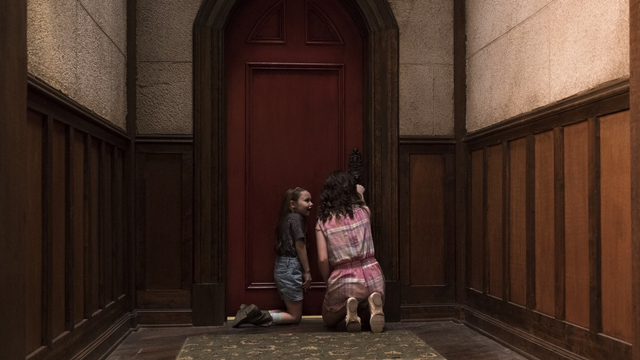 Solo alla fine scopriranno che, in realtà, per tutto quel tempo erano stati proprio lì: nella Stanza Rossa che a poco a poco assorbiva ogni loro pensiero. Li rendeva schiavi di quella casa fino a inglobarli per sempre al suo interno, attraverso la morte. Murder. (qui potete saperne di più sulla Porta Rossa)