Dopo ore, giorni e anni passati a guardare serie tv di ogni tipo ci sentiamo un po' tutti critici televisivi, ammettiamolo. Quante volte abbiamo sentito il nostro amico ingegnere dire: Breaking Bad ha una fotografia fantastica! O l'amica matematica asserire: Supernatural è diventata ripetitiva! E anche qualcun altro dire: The Handmaid's Tale è davvero troppo lenta!
E anche noi oggi vogliamo sentirci un po' più critici e parlare di questo: la lentezza delle serie o, per meglio dire, il loro ritmo. Infatti, è diventata cosa vecchia parlare di trama. Tutto sta nella frenesia e nella lentezza degli episodi, o a volte delle stagioni intere. L'aspetto interessante è che si è diffuso un vero e proprio stereotipo riguardo le serie caratterizzate da un ritmo basso (o bassissimo).
Ormai sembra automatico pensare che più una serie tv è lenta più è alta la sua qualità.
Come tutti gli stereotipi, questa affermazione si basa su una verità anche abbastanza banale: se una serie dedica un episodio intero a un singolo evento, questo sarà analizzato in ogni suo minimo aspetto. Ci sarà cura per il dettaglio, introspezione psicologica, sciorinamento dei rapporti tra causa ed effetto. Se in Hannibal ci sono scene e scene del protagonista che cucina, taglia carne e prepara condimenti c'è di certo una ragione più alta. Tramite questi gesti noi capiamo qualcosa di lui anche se effettivamente non accade niente di importante per la trama.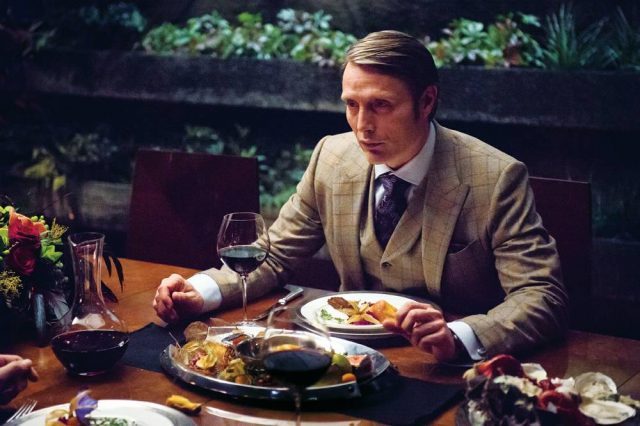 Come ci insegnano a scuola quando studiamo narrativa, però, in genere quando c'è una sequenza descrittiva l'azione deve necessariamente fermarsi, allungando il tempo del racconto. Quindi è ovvio, con un ritmo più lento possiamo avere maggior approfondimento ma questo equivale obbligatoriamente a una qualità superiore?
Non necessariamente! Noi crediamo che tutto dipenda da quello che si cerca in una serie tv. Anche perché, come detto sopra, i ritmi lenti favoriscono l'approfondimento psicologico e le scene descrittive ma non è detto che una serie dai ritmi veloci non abbia le stesse qualità! Prendiamo per esempio Shameless, che è davvero frenetica per tutto ciò che accade in ogni singolo episodio. Non ci sono quasi mai momenti veramente vuoti dedicati a riflessioni particolari o focus sui personaggi singoli. Però chi avrebbe il coraggio di affermare che è una serie piatta, superficiale e affrettata?
Episodi ricchi di avvenimenti possono canalizzare emozioni e sviluppo dei personaggi anche senza darlo a vedere esplicitamente.
Pensiamo anche a The Good Place, gioiellino con Kristen Bell. La comedy ha un ritmo velocissimo, le situazioni si risolvono anche nel giro di pochi episodi; questo però non vuol dire che abbiamo a che fare con un prodotto di puro intrattenimento. Certo, le battute ci fanno fare grosse risate ma c'è di più. I personaggi sono ben scritti, la sceneggiatura è brillante e gli effetti speciali sono discreti. Inoltre sono trattate tematiche come l'etica, la morale, l'amicizia e i più profondi sentimenti umani.
Per quanto riguarda le serie lente bisogna considerare anche i progetti a lungo termine. Alcuni cambiamenti, nella vita reale come nelle serie tv, impiegano anni a mettersi in atto. E per serie che durano quasi decenni forse è giusto che gli sviluppi siano centellinati. In caso contrario pur di andare avanti dovrebbero inventarsi cose fuori dal mondo (come capita qualche volta). In altri casi, invece, si tratta solo della tipologia della serie che può essere più o meno introspettiva e incentrata sulla riflessione. Pensiamo a The Handmaid's Tale, serie ispirata al romanzo di Margaret Atwood, che racconta la condizione di vita delle donne in un futuro mondo distopico.
The Handmaid's Tale non è famosa per il suo ritmo e la suspense. Ma per i colpi che dà al nostro cuore, per il terrore che ci provoca.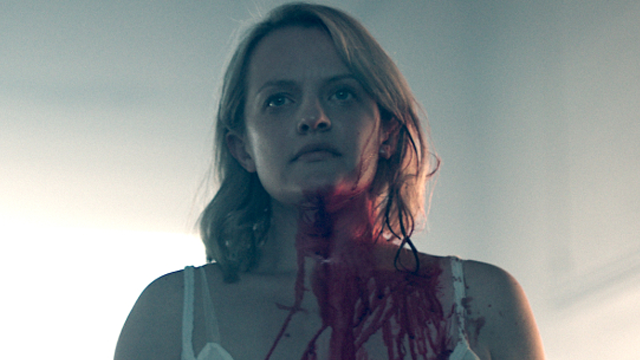 Le serie così di impatto sono anche quelle meno consigliate per il binge watching. Noi spettatori dobbiamo avere tempo di digerire quello che abbiamo visto, farlo nostro, metabolizzarlo. La lentezza, quindi, è come se fosse un personaggio in questi tipi di prodotti: ha il suo ruolo e non potrebbe essere sostituita senza snaturare il tutto.
Se vi sembra che non abbiamo dato una risposta alla domanda in apertura avete ragione, perché non esiste una risposta univoca. Per alcuni le serie con un ritmo più basso sono di qualità eccelsa, soggettivamente e oggettivamente. Secondo altri, fanno addormentare (conosco persone che non hanno superato l'episodio numero due di The Handmaid's Tale, per rimanere in tema). Alcuni spettatori cercano adrenalina, altri spunti di riflessione. Ci sono serie che ci danno entrambe le cose e qualcuna che ci soddisfa solo in parte.
Il bello è che possiamo accedere a migliaia di contenuti senza doverci accontentare di ciò che non ci piace. Per cui: ritmo lento, veloce, qualità alta, trashate… a ciascuno il suo! Il mondo dei serie tv addicted è democratico, contrario a discriminazioni e prima di tutto libero. Per alcune cose è impossibile raggiungere l'obiettività assoluta, quindi meglio non crucciarsi: godiamoci quello che amiamo senza arrovellarci troppo.