2. Master of None (Originale Netflix)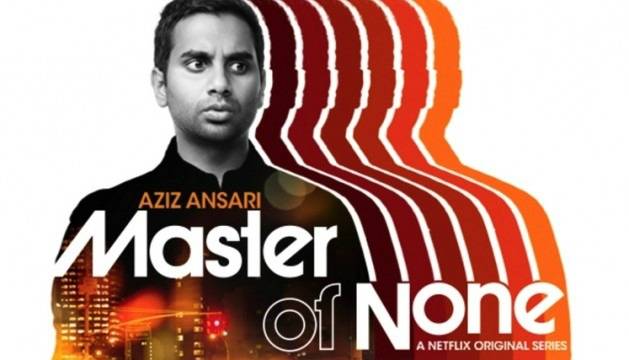 Diversamente da quel che si possa pensare in prima battuta, Master of None non è la stereotipata serie che racconta semplicemente una vita, un'esistenza, con tanto di discrezione di tutti i rapporti che questa riesce a intrecciare o sciogliere.
Se è riuscita a ricevere il titolo di serie Netflix Original migliore (e non solo della categoria comedy) dal 2013 sino ad ora c'è una ragione, che esula dallo schema che ci appare su due piedi: la storia di Dev Shah, un ragazzo di una trentina d'anni che risiede a New York e che, come molti suoi coetanei, cerca un equilibrio esistenziale tra famiglia, amicizia e vita sentimentale.
Sì, perchè la storia parla (anche e) soprattutto del pregiudizio etnico, della diversificazione di genere ed etnia nella rappresentazione di Hollywood.
Ecco detto che in partenza abbiamo un protagonista americano di origini sud asiatiche, precisamente indiane, che giorno dopo giorno deve affrontare i tabù legati alla sua pelle e alla sua cultura.
Una tematica che non abbandona certo chi lo circonda: fra i suoi amici contiamo una ragazza omosessuale di colore, un ragazzo di origini cinesi, un ragazzo caucasico definibile "metrosessuale" e una ragazza caucasica definibile, nel miglior senso del termine, libera.
Così Ansari costringe lo spettatore ad osservare molto piacevolmente con i suoi occhi e ad ascoltare con le sue orecchie la sua piccola grande odissea: perchè un ragazzo di origine indiane con il sogno di recitare non può ottenere la parte di un tassista indiano? Perchè, per compiacere gli esaminatori del casting, è costretto ad imitare un accento che non ha?
E ancora, perchè il pregiudizio etnico appare come un muro invalicabile, che quasi definisce preventivamente l'individuo prima di arrivare ad osservare l'individuo stesso?
Nonostante gli interrogativi provocatori, è tuttavia impossibile dividere la quasi invisibile questione etnica dalla piacevolissima normalità che racconta la quotidianità di Dev e dei suoi amici e che in ogni episodio vi accompagnerà ai titoli di coda con un ghigno d'approvazione.