Che infelice classifica! A dire il vero, scegliere solo 5 nomi non è stata cosa semplice, anche perché solo attingendo da Game of Thrones potremmo tirarne fuori almeno venti! Detto questo: è giusto dare una chance a tutte le altre serie, e quindi benvenuti alla sfiglassifica di Hall of Series!
Attenzione, spoiler alert!
5) JOYCE BYERS – STRANGER THINGS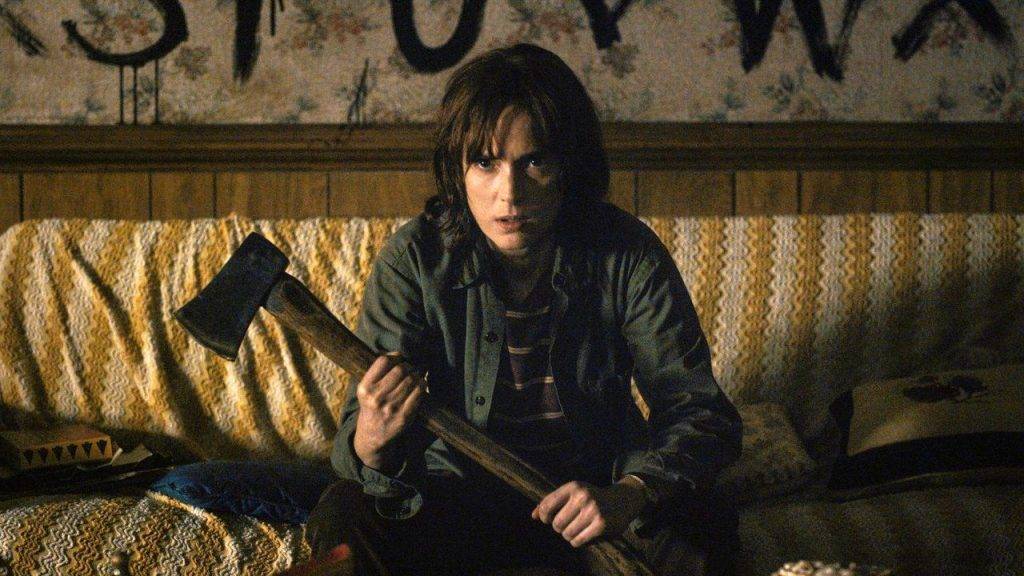 Che dire della povera Joyce Byers? Eh niente, questa è una che di sfiga se ne intende parecchio. Mamma single di due figli con un terribile taglio di capelli e lo stesso sguardo ansioso di chi si sente dire dalla morosa "Dobbiamo parlare". Le sparisce il figlio nientemeno che in una dimensione parallela, glielo fanno credere morto, lei non ci crede e fonda il movimento Verità per Will Byers! diventando la svitata del paesello.
Finisce per ritrovarlo ma questo torna più toccato di un reduce dal Vietnam, la vita però prosegue e lei trova persino l'amore con Samwise Gamgee che manco a dirlo muore malissimo. Arriva la terza stagione, le fallisce il negozio e non si decide a cedere alle avances del favoloso Jim Hopper. Quando finalmente si decide a farlo, lo uccide per salvare il mondo. Ci guadagna una figlia paranormale a carico e un trasloco tristissimo.
Forza Joyce, il 2020 andrà senz'altro meglio per te!
4) BONNIE BENNET – THE VAMPIRE DIARIES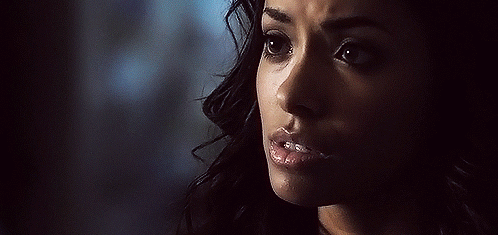 Eccone un'altra che non gliene va bene una neanche per sbaglio. La povera Bonnie Bennet, la streghetta sexy con il broncio che vive con Saturno contro perenne in quel di Mystic Falls, è senza dubbio il personaggio più mortificato di The Vampire Diaries.
Migliore amica di quella Elena Gilbert che attira più disgrazie di un tombino aperto. Con i suoi poteri potrebbe disintegrare i bulbi oculari dei Salvatore senza alzarsi dal divano ma, a causa dell'amicizia con Elena, non fa che stare ferma e aspettare che il tornado le si abbatta contro.
Cosa che capita ciclicamente, tra l'altro!
Muore, poi torna, poi diventa una specie di spettro che tutti vedono (il sospetto che Julie Plec, autrice dello show, abbia fatto il tirocinio negli studi televisivi di Beautiful è fortissimo!). Le muore il fidanzato bono, ovviamente un Gilbert, poi la madre le viene vampirizzata e deve continuamente risolvere i casini magici causati dai nemici di Damon e Stefan. Questo, quando la poveretta troverà finalmente l'amore glielo ucciderà davanti agli occhi.
Finito qui? Macché! Finisce intrappolata in una dimensione parallela prima con quello che le ha vampirizzato la madre e poi con un sociopatico che le ruba la magia e la accoltella. Grazie a Kai si becca pure un bersaglio sulla schiena che Damon, se vuole riavere indietro la sua Elena, non deve fare altro che trafiggere con ciò che gli pare.
Per fortuna per lei The Vampire Diaries è finita… così come le sue continue sfortune.
3) SANSA STARK – GAME OF THRONES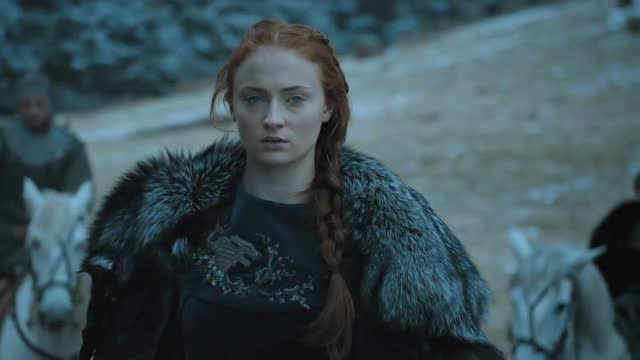 Figuriamoci se la regina del mainagioia Sansa Stark non sarebbe comparsa in questa classifica! Se l'avessimo stilata anni fa, Sansa si sarebbe presa il podio battendo a mani basse il resto degli sventurati partecipanti, ma dal momento che Game of Thornes è ormai finita e sappiamo che finalmente una gioia è arrivata pure per lei, la sistemiamo al terzo posto.
Che dire di questa poveraccia che ha passato sei stagioni rinviata da uno psicopatico all'altro più velocemente di un bagher della Piccinini?
Pensa di fare un matrimonio di fortuna e si ritrova a essere catturata, umiliata e seduta in prima fila all'esecuzione del padre.
Pensa di averla scampata ma finisce alla corte di una pazza che allatta ancora il cugino inquietante nonostante questo abbia già le capacità di prepararsi da solo un toast. Poi va beh, dopo arriva quel Ramsay Bolton che fa sembrare la Cianciulli solo una vecchia signora con la fissa del riciclo. Ma alla fine quel maledetto happy ending arriva anche per lei. Il Nord, un trono e pure l'odiata fidanzata del fratello tolta di mezzo in malo modo.
Sansa Stark di Game of Thrones. La prova che il chi la dura la vince funziona!
2) DEBRA MORGAN – DEXTER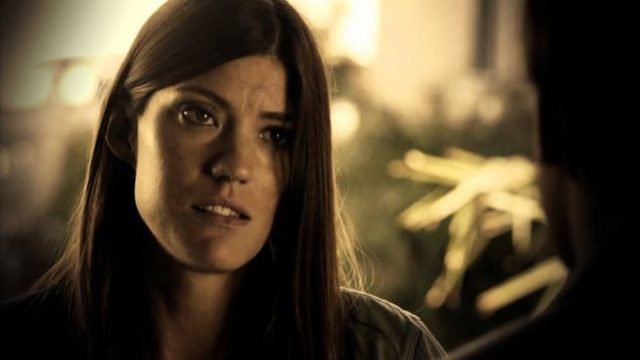 Debra Morgan poteva benissimo assicurarsi il primo posto ma lo abbiamo assegnato a qualcuno a cui proprio non si poteva non darlo.
La povera ma bellissima Debra ha vissuto brevemente e pure male, facendo una scelta amorosa sbagliata dopo l'altra. Pessimo gusto in fatto di uomini: prima perde la testa per uno che si rivela essere un serial killer che, nell'ordine, la chiede in moglie, la lega e poi la droga solo per poterla usare come esca per il fratellastro Dexter.
Ah giusto, parliamo un attimo della sua famiglia: orfana di genitori morti in tempi diversi. Uno a causa di un cancro, l'altro suicida. Segue fratellastro omicida per cui finirà per prendersi una cotta. Si continua con avvelenamenti, incidenti stradali, colpi di arma da fuoco e pure un ictus.
Poteva almeno ricevere una degna sepoltura? Macché, il fratello la scarica in mare manco fosse il pesciolino rosso morto all'improvviso che va sostituito prima che tuo figlio se ne accorga.
Cara Debra, la prossima volta rinasci Nemo… che vivi più a lungo.