Da sempre siamo affascinati dalla mente umana, dal suo funzionamento e dagli angoli nascosti di noi che ancora non conosciamo: questo ha decretato il successo di molti drama psicologici come Dexter. Sono serie tv che riescono a creare non solo una trama avvincente ma anche a scavare dentro i personaggi, svelando i loro più intimi e oscuri segreti e rendendoli così tridimensionali, umani, reali.
È in questo modo che riusciamo a empatizzare con un serial killer del calibro di Dexter o con un boss mafioso come Tony Soprano.
Noi spettatori veniamo così invitati a riflettere sul mondo e sulle persone, ad analizzare il nostro inconscio, a porci scomode domande che non siamo sempre felici di farci, a mettere in dubbio le nostre convinzioni. In fin dei conti questa è la vera forza dei drama psicologici.
Ne abbiamo scovati 10, i migliori nella storia delle serie tv, e li abbiamo classificati. Andiamo a scoprirli insieme.
10) The Following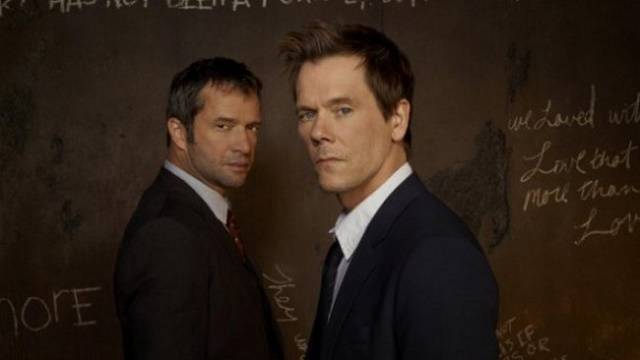 Ad aprire questa classifica troviamo The Following, una serie tv che avrebbe meritato di più. Il detective Ryan Hardy torna in servizio a causa dell'evasione del suo acerrimo nemico, il serial killer Joe Carroll. Riportarlo in cella diventa un'ossessione. Joe è un provocatore, un calcolatore, un assassino che manovra tutti come burattini. Ama dirigere e controllare i suoi personaggi come fa uno scrittore. È solo così che finirà il suo perfetto romanzo autobiografico. Ryan lotta contro Joe per impedire che possa ferire le persone che ama. Ma combatte anche contro sé stesso, per mantenere l'autocontrollo di fronte a un avversario pericoloso.
In fondo i due sono diversi e simili allo stesso tempo. Entrambi capiscono la psicologia umana, si odiano ma si rispettano ed è proprio quello che gli permette di sopravvivere all'altro.
The Following non è solo la sfida Joe-Ryan, ma anche l'espressione della spaventosa lucidità calcolatrice del male, una violenza non solo singola, ma collettiva. Di quella moltitudine di persone disturbate disposte a tutto per Joe.