Aspettavo con ansia la nuova puntata di How to get away with trash e non sono rimasta delu… Ah, no, scusate, mi sono confusa, volevo scrivere How to get away with murder. Capitemi, questa Serie ha un titolo lungo e difficile. E non parliamo di tutte le volte che lo chiamo per sbaglio How I Met Your Mother… Dai, ammettetelo, è capitato anche a voi, confondere i due titoli!
Comunque, non divaghiamo. How to get away with murder, quindi. Ma dato il trash condito da fanservice che c'è stato in questa puntata, potrebbe andar bene anche How to get away with trash.
Non fraintendetemi. Non siamo assolutamente ai livelli di trash della terza stagione. Anzi, questa 4×04 di How to get away with murder è stata piuttosto buona. Se dovessi darle un voto, le darei un 8, forse addirittura un 8 ½. Non di più per via del trash, ma vabbè, non si può avere tutto dalla vita.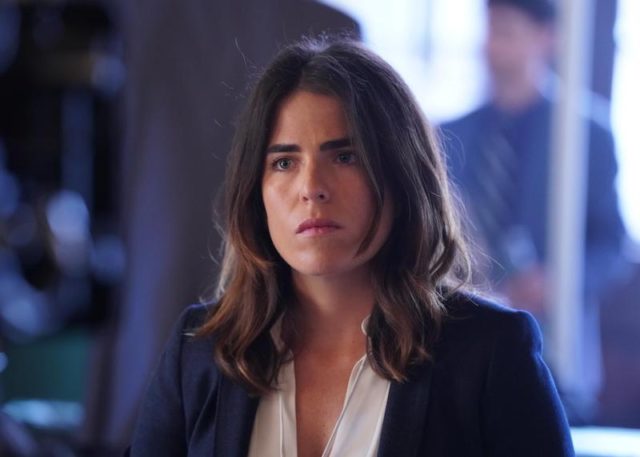 In cosa consiste questo trash? Ma ovviamente in Laurel che dice random di "donarsi" a Frank, così proprio, senza nessun motivo che non fosse quello di far felici gli shipper Flaurel, che si conferma essere una delle coppie più amate dello show, seconda forse solo alla Coliver (qui le dieci coppie più shippate delle Serie Tv).
E davvero il problema non è che Frank e Laurel stiano tornando insieme. Era piuttosto palese che, tolto di mezzo Wes, sarebbero andati a parare lì. E, infatti, già nella seconda puntata, nel flashforward è insieme che li vediamo.
Quello che contesto, onestamente, è il modo. Laurel, mentre cospira con Michaela per incastrare il padre e il procuratore (colpevole, quest'ultimo di aver insabbiato l'omidicio di Wes: vabbè, che How to get away with murder sia un po' Beautiful dentro lo sappiamo!), afferma di avere gli ormoni a palla (per colpa della gravidanza) e che si farebbe chiunque, persino Asher. Ma il primo che trova a portata di mano è ovviamente Frank, in una scena che non ha altro motivo di esistere che non sia questo.
L'altra cosa che più che trash, sembra quantomeno un po' messa a caso, è l'apparizione dei genitori di Connor, o meglio di suo padre e del suo compagno. Connor non vuole ovviamente vederli – perché il padre ha abbandonato la madre quando era appena adolescente – e allora il padre che fa? Scrive a Oliver che accetta di incontrarlo, di nascosto al fidanzato, nonostante sappia di star facendo una cosa che Connor gli ha espressamente detto di non volere. Di nuovo.
E quando Connor lo scopre? Si incazza con Oliver? Ovvio che no, continua ad avercela ancora solo col padre. Che, giustamente, gli fa notare che Oliver non fa per lui. Perché è evidente che Connor si annulli per Oliver, insomma questa è stata la sua storyline in tutta la terza stagione!
Ora, la mia domanda è: vogliono davvero far lasciare i Coliver perché la loro non è più una relazione paritaria (se mai lo è stata) o è solo una scusa per dargli altre difficoltà da superare insieme, rendendoli più uniti che mai?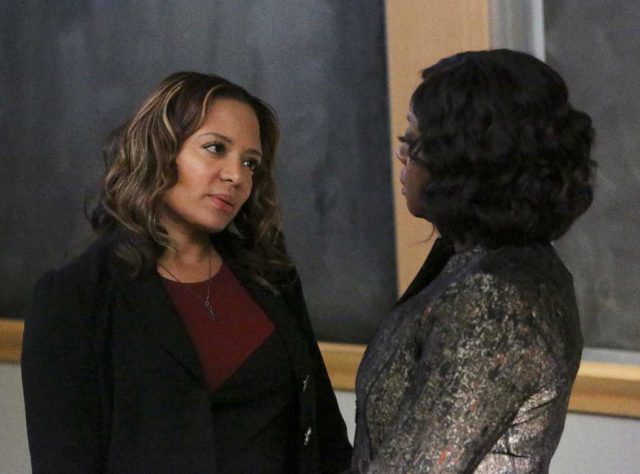 Chissà. Ce lo dirà il tempo. Nel frattempo, godiamoci una Annalise Keating più cazzuta che mai che, per guadagnare un po' di soldi per attivare la sua class action, si fa assumere dalla preside dell'università dove lavorava come consulente. Dopo un errore madornale – e anche un po' da principiante – Annalise riesce però a vincere, dimostrando di essere ancora l'avvocato migliore sulla piazza.
In questa puntata l'accento è messo sul confronto/contrasto tra Annalise e Miachaela, entrambe sempre più forti ed entrambe sempre più combattive. Ma entrambe sono una bomba a mano, pronta a esplodere…
Insomma, una buona puntata, questa 4×04 di How to get away with murder. Speriamo solo di non trovare trash anche nella 4×05.