Attenzione: evitate la lettura se non volete imbattervi in spoiler sulla 6×10 di Game of Thrones. 
Alcuni fan di Game of Thrones ci vedono bene. Anzi, benissimo. E dire che non hanno a disposizione i favori di R'Hllor e il braciere di Melisandre. Ovviamente si scherza, ma si può affermare con una certa serietà che da oggi in poi le teorie più valide formulate da fan e recensori potranno essere accolte come se fossero delle profezie.
Il perché è presto detto: il season finale di Game of Thrones, intitolato The Winds of Winter, è il trionfo delle teorie concretizzate e dei colpi di scena in parte rovinati. È mancato l'effetto sorpresa e non certo per colpa di George R.R. Martin o dell'accoppiata D&D.
Jon è figlio di Rhaegar Targaryen e Lyanna Stark: lo sapevamo da anni. Cersei ha usato l'Altofuoco per distruggere il Tempio di Baelor e far fuori chiunque non fosse dalla sua parte: lo sapevamo da due settimane. Qualcuno sosteneva che avrebbe distrutto l'intera capitale, ma un errore ci sta: Melisandre era convinta che l'Azor Ahai fosse Stannis, d'altronde. Olenna Tyrell si è alleata con le Serpi di Dorne anche grazie all'intercessione di Varys: l'avevamo teorizzato dieci giorni fa in un articolo del sottoscritto. Walder Frey è morto per mano di Arya: questo era un sogno, più che una profezia.
Questi elementi hanno tolto qualcosa all'episodio? No, affatto. Immaginare la realtà non equivale mai a viverla. Uno dei grandi punti di forza di Game of Thrones è proprio questo: tutto è possibile e tutto è teorizzabile, ma nel momento in cui si apre il sipario il cuore batte sempre all'impazzata.
Ora analizziamo l'episodio, c'è tanto da dire.
The Mad Queen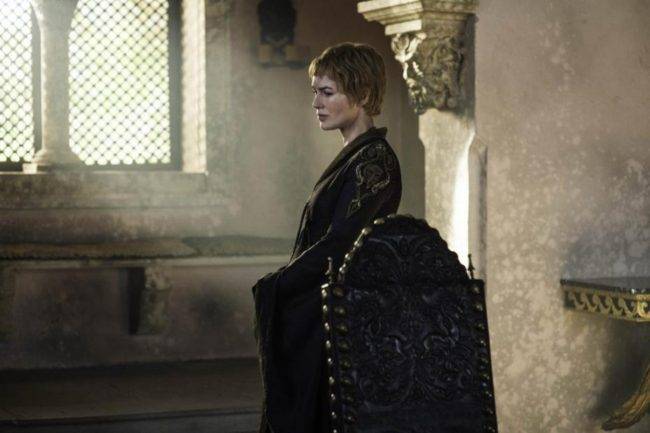 La miglior vittoria di Pirro della storia della serialità televisiva. Cersei Lannister ha messo in atto una vendetta feroce, tanto lucida nello sviluppo quanto folle sul piano politico. Folle come una regina che ha conquistato il Trono di Spade condannando allo stesso tempo la propria casata all'estinzione.
La figlia di Tywin, incalzata dagli eventi scaturiti dai suoi errori, ha scelto la violenza e ha preferito l'isolamento totale privo di qualunque forma di lungimiranza, abbracciando definitivamente lo spettro del potere anche a costo di perdere un figlio, seppure quest'ultimo sia morto per una sua scelta. Non ci sono casate che tengano. Non ci sono programmi e strategie. Non c'è più amore, manco per i propri figli (la Cersei che ha tenuto in braccio disperatamente l'esanime Joffrey non avrebbe mai fissato il cadavere di Tommen con tanto distacco). Resta solo la follia di una donna sola attaccata visceralmente al seno del potere.
Il complice ideale della terribile vendetta non è Qyburn, non è la Montagna e non sarà neanche Jaime, uno che potrebbe richiamare clamorosamente la sua nomea da Sterminatore di Re, visto che la sua Cersei è morta da tempo. Il complice ideale si è rivelato essere la sua nemesi, l'Alto Passero. Il Savonarola di Approdo del Re ha pagato a carissimo prezzo l'eccesso di spocchia e lo scarso pragmatismo con il quale ha affrontato gli ultimi eventi di una vita vissuta con ortodossia, senza compromessi. Se avesse ascoltato Margaery, forse avremmo raccontato un'altra storia.
Non è andata così e Cersei sarà la prima regnante donna della storia di Approdo del Re. Non ci sono linee di successione né leggi o precedenti a supportarla: c'è solo la forza della violenza di un'usurpatrice che darà vista ad un brevissimo regno. Un'era dettata dalla follia.
Daenerys dovrà muoversi rapidamente e con grande lucidità, sennò rischierà di veder concretizzarsi una sua visione, andata in onda nel corso della seconda stagione.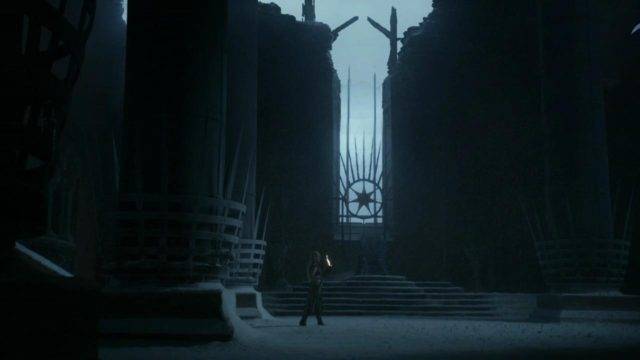 Questa.
Il ghiaccio, il fuoco e l'ennesima nuova vita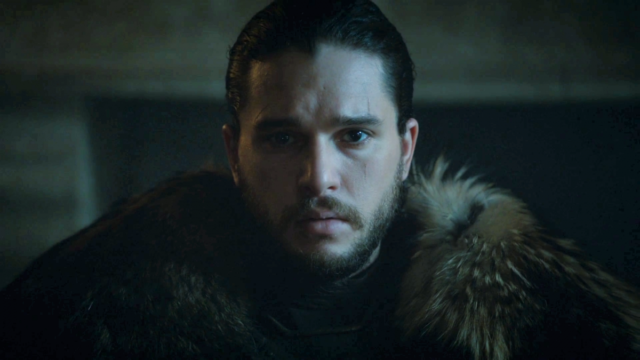 Da Approdo del Re (o Approdo della Regina, se preferite) a Grande Inverno. Dalla nuova regina dei Sette Regni al nuovo re del Nord. Anche in questo caso c'è una prima volta e non c'è una legittimazione a supportare la rivoluzione. Jon Snow è il figlio bastardo di Ned Stark, fino a prova contraria. La prova contraria ora c'è grazie alla visione di Bran, il vero erede al trono di Winterfell, ma affronteremo la questione in un secondo momento.
La questione apre definitivamente uno scenario già intravisto durante la Battaglia dei Bastardi: il rapporto tra Jon e Sansa rischia di incrinarsi. Il legame tra i due fratelli è basato su una certa diffidenza, evidenziata nel momento in cui Jon è rimasto all'oscuro dell'intervento di Ditocorto.
Baelish punta al Trono di Spade e pur di riuscirci farà di tutto per mettere contro gli Stark, sposare Sansa e diventare di conseguenza il reggente di Grande Inverno. Come abbiamo detto nella recensione della 6×09, Sansa è più regina di quanto Jon sia re e sarà interessante vedere come reagirà all'incoronazione del fratellastro. L'affetto vincerà sull'ambizione? Riuscirà a non farsi manipolare da Ditocorto? Staremo a vedere.
La novità più importante è però un'altra. La teoria R+L= J è diventata realtà e ora si apre uno scenario molto interessante. Jon è un Targaryen e tutto lascia pensare che ritroverà Bran nella prossima stagione. Se si riuscissero a dimostrare le vere origini di Jon, diventerebbe lui l'erede al trono legittimo dei Sette Regni, con conseguenze da valutare. Darebbe vita ad un'alleanza con Daenerys e Tyrion, rinforzando la credibilità della profezia riguardante il drago a tre teste? Oppure c'è una guerra campale alle porte con un Targaryen da una parte e una (forse due) dall'altra? Optiamo per la prima, sopratutto perché c'è un Inverno in arrivo da affrontare uniti, ma non si sa mai.
Una cosa, tuttavia, è certa: il nome Lyanna è decisivo nella vita di Jon. Una l'ha messo al mondo come frutto dell'incrocio perfetto del ghiaccio col fuoco, un'altra (la giovanissima Mormont) ne ha fatto un re acclamato. Se un giorno avrà una figlia, il nome scelto sarà fin troppo scontato.
The Starks send their regards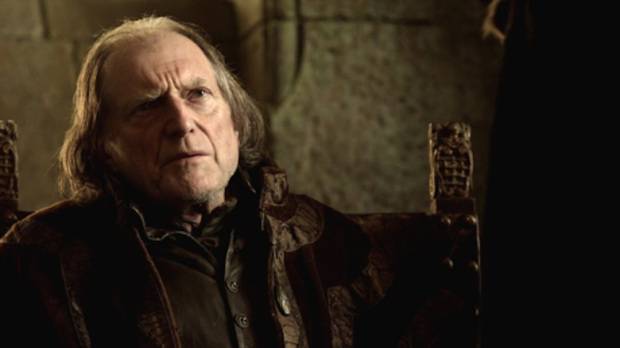 La sesta stagione di Game of Thrones è stata anche la chiusura ideale delle famigerate Nozze Rosse. Gli Stark sono tornati a Grande Inverno, Roose è morto e i Bolton non esistono più. Mancava solo un tassello, il più importante: la morte di Walder Frey. È arrivata a sorpresa per mano di Arya, una che ha fatto dell'arte della vendetta una filosofia di vita. Walder Frey ha pagato a caro prezzo ogni colpa, morendo con un taglio alla gola che non può non ricordare quello con cui morì la povera Catelyn.
Il karma esiste, per fortuna. The Starks send their regards, finalmente.
Il cerchio si chiude: Arya ha fatto fruttare l'addestramento a Braavos e ora potrà tornare a casa, ma non per molto: la lista non è ancora finita e lei ha dimostrato di avere un'ottima memoria, più del Nord.
Una vera regina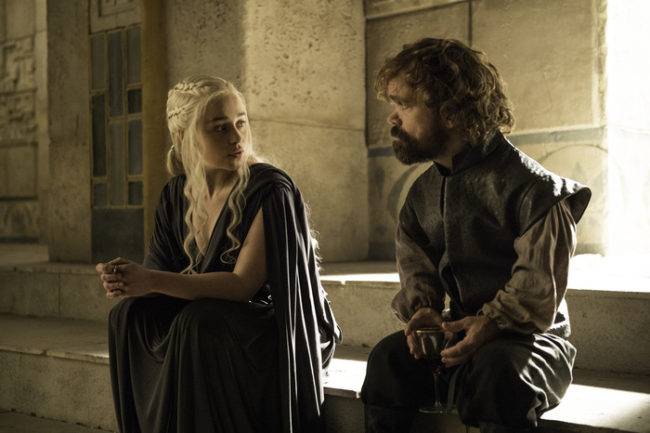 L'ultima tappa parte da Meereen con destinazione ignota. Daenerys, dopo essersi alleata con i Greyjoy opposti ad Euron ed aver trovato un accordo con le Serpi di Dorne e i Tyrell grazie all'intervento di Varys, è finalmente partita per Westeros, dando vita ad un momento atteso da sei stagioni.
Tanto tempo, ma non troppo. Daenerys è nata col sangue blu ed è diventata regina negli anni maturando esperienze, vittorie e sconfitte. Lo strapotere militare non è sufficiente per conquistare il Trono di Spade e dimostrarsi un regnante all'altezza dell'arduo ruolo: servono una buona dose di lungimiranza, uno sguardo attento per centrare gli obiettivi prefissati (anche a discapito dell'amore, in certi casi), i consiglieri giusti, lucidità ed equilibrio. Una vera regina è figlia di un percorso nel quale il raggiungimento e il mantenimento del potere sono tasselli da sistemare con cura nel tempo, senza farsi dominare dall'istinto.
Daenerys non sarà mai una Cersei e non è altro che una parente lontana di suo padre. Chi pensa solo alle vittorie parziali sarà sempre un perdente di successo. Come Cersei, per esempio. Daenerys no, e la strada verso Approdo del Re sembra ormai spianata. In teoria, almeno. Non tutte le profezie diventano realtà, d'altronde. Sopratutto se si parla di Game of Thrones.
Antonio Casu 
Ringraziamo i nostri partner di  Game of Thrones – Italy, Game Of Thrones fans page -ITA- , Game of Thrones ITALIA , L'immane disgusto di Varys nei confronti dell'umanità. Team Sansa