Attenzione: evitate di leggere se non volete imbattervi in spoiler sulla 6×01 di Game of Thrones.
Una delle peculiarità delle première di Game of Thrones è la necessità di chiudere i fili sospesi della stagione precedente per introdurci a nuovi scenari narrativi. È successo anche nella 6×01, uno degli episodi più attesi della storia della serie tv prodotta dalla HBO. Non si può dire che non sia successo niente, ma si può affermare con una certa serenità che la staticità l'abbia fatta da padrona.
Nonostante questo, non sono mancati gli spunti di riflessione, ampiamente anticipati dai trailer rilasciati nell'ultimo mese e mezzo. Riflessioni e domande. Domande e confessioni. Confessioni e donne. Donne, sopratutto, protagoniste assolute del primo episodio della sesta stagione.
Melisandre riporterà in vita Jon Snow?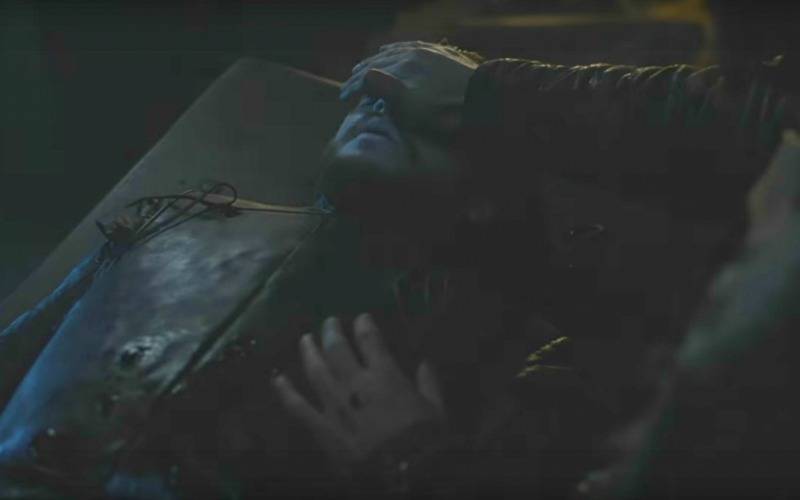 Come era ovvio che fosse, si è ripartiti da dove eravamo rimasti, ovvero con la morte di Jon Snow. L'ormai ex Lord Comandante dei Guardiani della Notte giace a terra senza vita e viene ritrovato da Davos. È evidente da subito la netta polarizzazione tra i Guardiani fedeli a Snow e quelli allineati alla volontà di Allister Thorne, fautore dell'omicidio perpetrato in nome della Confraternita. Jon è morto ma, nonostante ciò, il suo destino non è affatto segnato.
Spettro, metalupo di Snow al quale sono dedicate diverse inquadrature e, ancora più, Melisandre, potrebbero essere decisivi per delineare positivamente il futuro del figlio bastardo di Ned Stark.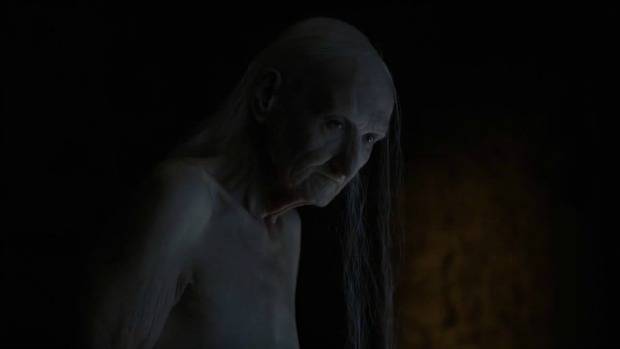 Melisandre, appunto. La donna rossa che ha regalato il titolo alla 6×01 ("The Red Woman") è stata protagonista indiscussa dell'episodio. La sacerdotessa di R'hllor vacilla come non mai e affida al nudo la confessione più dolorosa. Dopo aver fallito miseramente con Stannis Baratheon e aver appreso della morte di Jon Snow, visto da lei stessa alla guida di un esercito a Grande Inverno in una delle sue visioni, si spoglia da ogni veste (fin qui poche novità) e mostra al pubblico il suo vero aspetto. In questo caso la novità c'è, e lascia sbigottiti. Il medaglione che indossa gli dona i poteri che la contraddistinguono e ce la mostra in una veste giovanile e sensuale. La confessione, tuttavia, è dietro l'angolo e toglierlo ci rivela un corpo vecchio e segnato dallo scorrere inesorabile degli anni. Tantissimi anni, a occhio.
A questo punto, è spontaneo domandarsi se la crisi mistica verrà superata o darà vita ad un'imprevedibile evoluzione del personaggio. Propendiamo per la prima ipotesi, e qualora fosse così, è probabile che possa essere lei a riportare in vita Jon Snow. L'esperienza di Beric Dondarrion con Thoros di Myr ci insegna che i sacerdoti del culto di R'hllor hanno la facoltà di riportare in vita gli esseri umani, e questa potrebbe essere la soluzione alla morte di Jon Snow. Non dovremo attendere ancora a lungo, c'è da starne certi.
La confessione di Cersei e il disastro di Dorne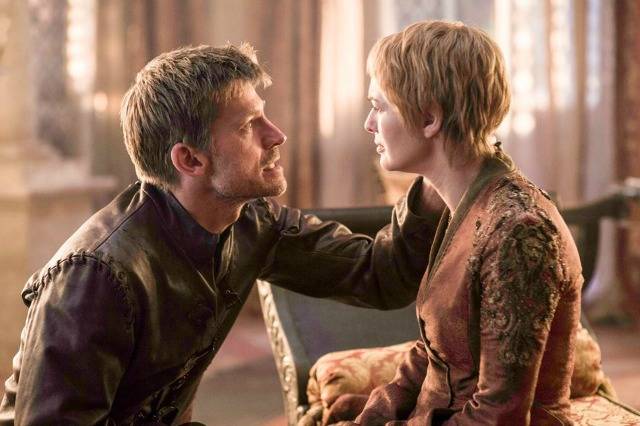 In quel di Approdo di Re, intanto, Jaime fa ritorno mestamente con il corpo senza vita di Myrcella e riabbraccia Cersei, distrutta dal dolore per la perdita della figlia più amata al punto da aprirsi ad una confessione che ci avvicina emotivamente ad un personaggio a tratti mostruoso. La purezza della giovane figlia, la cui vita è stata spezzata prematuramente, stona terribilmente con i peccati della madre, e Cersei lo evidenzia con una certa amarezza.
Siamo sicuri che la regina madre supererà presto lo shock per la perdita della figlia e risponderà, come suo solito, alla violenza con altra violenza. Jaime è e sarà al suo fianco, e vedremo quel che resta dei Lannister fronteggiare due fuochi: l'Alto Passero, il suo ordine religioso e i Martell.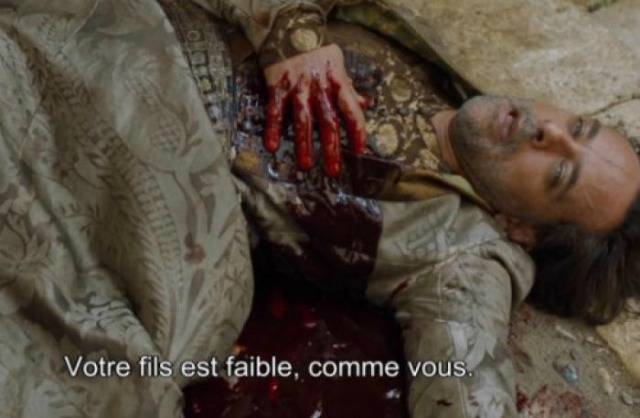 I Martell, già. Anche loro hanno avuto un'importante voce in capitolo nella 6×01. A Dorne si consuma l'ennesimo capitolo fantozziano. Non si ha idea del perché un filone narrativo fondamentale dei libri sia trattato così male in Game of Thrones, ma tant'è. In pochi minuti succede di tutto, e lo sbigottimento potenziale lascia spazio al ribrezzo per la gestione delle sequenze. Ellaria porta a termine senza alcuna complicazione un colpo di stato, uccide Doran e le figlie Nymeria e Obara, inspiegabilmente teletrasportatesi sulla nave di Trystane, fanno altrettanto con il principe più sprovveduto della storia delle serie tv, intento a dipingere occhi per il funerale della sua amata invece che a salvarsi la pelle. Tutto molto semplice. Troppo semplice. In modo ridicolo.
E i Tyrell? Loras e Margaery sono ancora alle prese con l'Alto Passero. Si attende una confessione (che confessione?) della regina e, sopratutto, il ritorno in scena di nonna Olenna, probabilmente l'unica che potrà salvare i nipoti.
Un regno da riprendere in mano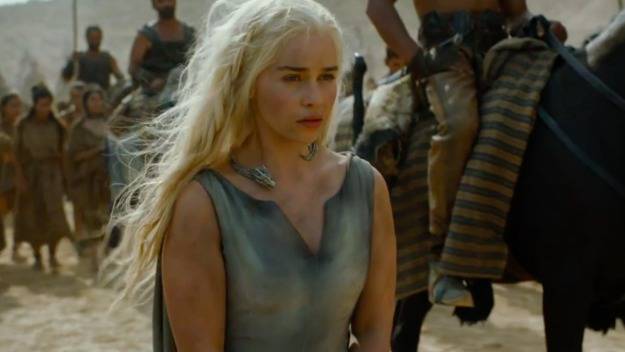 Chi salverà invece Daenerys? La giovane Targaryen è finita in mano ai Dothraki, e il trattamento riservatole è tutto, meno che nobile. La Khaleesi, tuttavia, non deve fare altro che confessare la sua identità per scongiurare l'onta della schiavitù. Secondo Khal Moro, il suo destino da vedova è a Vaes Dothrak, mentre per Tyrion e Varys è nel resto del mondo. Da regina, ovviamente.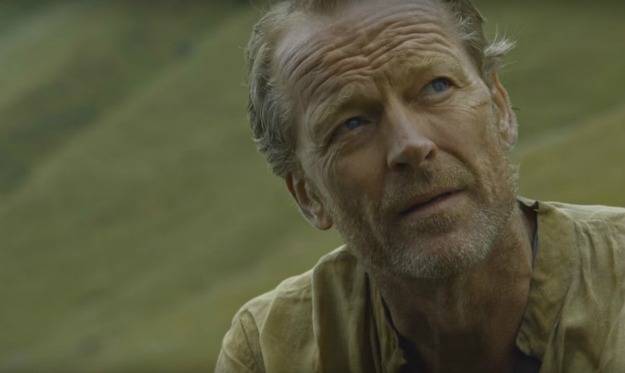 Jorah e Daario sono sulle sue tracce e danno vita ad un siparietto che attendavamo da diverso tempo. Lord Friendzone confessa i sentimenti che prova per la bella regina ed è pronto a combattere contro chiunque pur di contribuire al suo trionfo. Anche contro il morbo grigio che lo distrugge inesorabilmente.
Tyrion e Varys, invece, sono rimasti a Meereen e passeggiano in una città nella quale regna l'anarchia e il disprezzo per una nuova era indesiderata. L'eccesso di modernità è un'arma a doppio taglio che Daenerys non maneggia ancora con la necessaria cura e starà ai due consiglieri trovare il giusto equilibrio. C'è un regno da riprendere in mano e un mondo da conquistare.
Una gioia per Sansa, una nuova vita per Arya
E gli Stark? Come stanno? Difficile dirlo ora, ma questa potrebbe essere la stagione del riscatto che attendiamo da anni.
Sansa porta a termine la fuga da Grande Inverno grazie all'aiuto di Theon, Pod e Brienne, pronta a tenere fede al giuramento fatto a suo tempo alla defunta Catelyn. La giovane Stark, ritrovata dagli uomini dei Bolton, viene salvata dalla guerriera e ne accetta la protezione, diventata indispensabile dopo la fuga. Una gioia per lei, finalmente, e la vediamo accennare persino un sorriso. Mica male per la regina del #mainagioia. Ora che fine farà? Le soluzioni sono molte e di difficile lettura. Raggiungerà realmente il fratellastro alla Barriera? Non si può escludere, ma non ci sono sicurezze. Una sì, in realtà: è cresciuta, e si vede.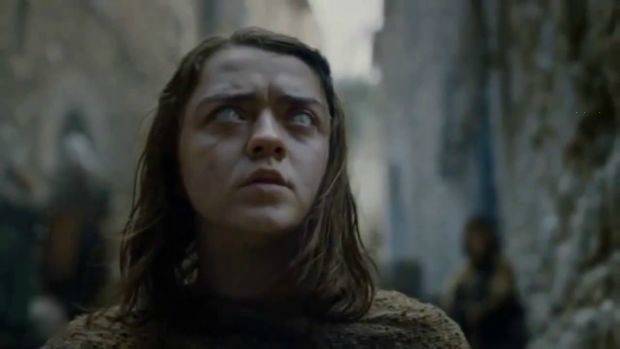 Anche Arya è cresciuta, ma il percorso di trasformazione in una Daredevil sui generis non è affatto semplice. Cieca e senza difese, Arya paga a caro prezzo la sete di vendetta con la cecità. Diventerà mai nessuno? Fuggirà da Braavos e riabbraccerà pienamente la sua identità? La 6×01 non ci ha detto granché a riguardo, ma per lei si prospettano tempi durissimi, un po' come per tutti i protagonisti di Game of Thrones. Le confessioni prima di una nuova era. La quiete prima della tempesta. Gli ultimi sprazzi di autunno prima del gelido Inverno.
Antonio Casu 
Ringraziamo i nostri partner di  Game of Thrones – Italy, Game Of Thrones fans page -ITA- , Game of Thrones ITALIA , L'immane disgusto di Varys nei confronti dell'umanità.