Questa volta lo devo ammettere, ho davvero aspettato con ansia l'episodio di Pretty Little Liars di questa settimana, soprattutto dopo il commento su Instagram di Troian.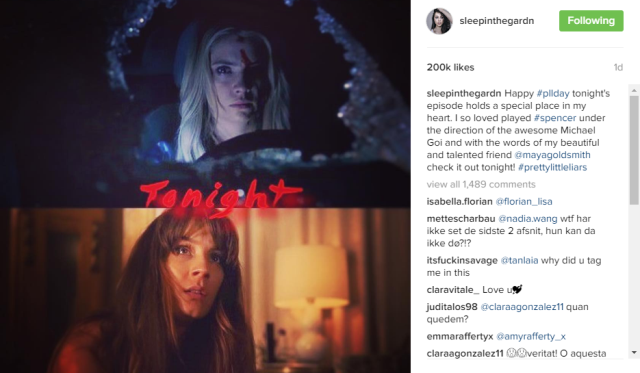 Sembrava che dovesse morire nella 7×04 di Pretty Little Liars …
E invece era solo contenta di aver pianto come una fontana e di essersi limonata uno sconosciuto come se non ci fosse un domani. Non c'è altra spiegazione …
Non so se rendo l'idea!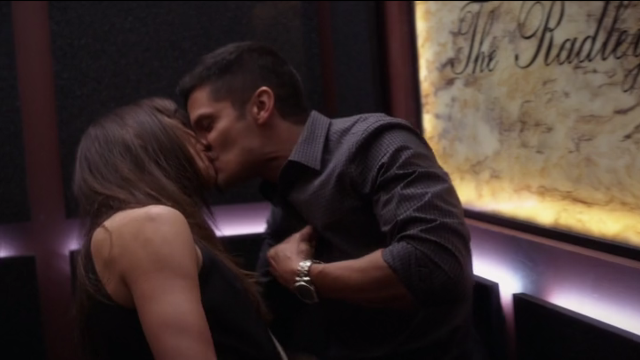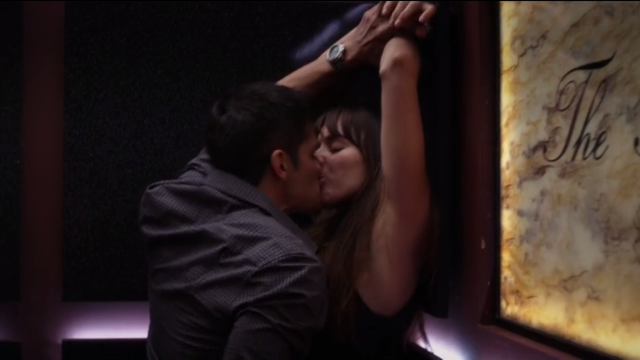 Ma quindi, come ha fatto Spencer a passare da così …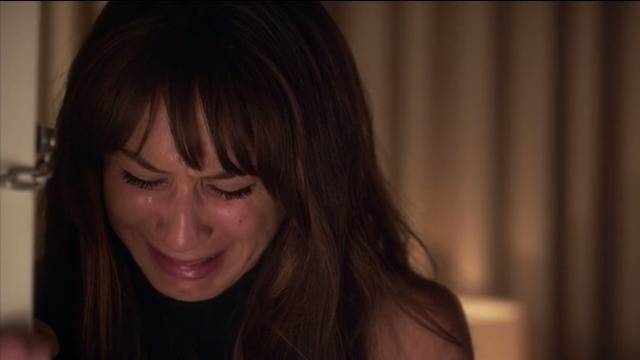 … a così?
Addentriamoci in questa puntata che sembra averci catapultato nei vecchi vecchissimi tempi in cui le Liars avevano dei segreti e nelle feste in maschera del liceo si nascondevano Serial Killer in potenza …
La sigla mi fa sempre tornare in mente le primissime puntate in cui c'era della coerenza, dell'azione, della vera e propria creepytudine. Guardavo la puntata con gli occhi sgranati senza staccare lo sguardo dal computer. Era il lontano 2015 e io ero nel bel mezzo della sessione d'esami, quando decisi di iniziare una serie tv che mi avrebbe fatto sobbalzare ad ogni scena. Oggi questa serie non è più la stessa.
Ma, come dice il Dottore: "Don't wander off!" Quindi, torniamo a noi.
Iniziamo con il dire che siamo finalmente (dopo quattro strazianti puntate) arrivate al punto della scena iniziale, mettendo fine a questo flashback.
Insomma, c'è della disperazione; Emily sta per perdere a "Seppellisci il cadavere" perchè Spencer ha imbrogliato. Alison e Hanna hanno deciso di non partecipare e Aria si da alla diplomazia.
Ma Ali non perde tempo e per risolvere la situazione si ritira in preghiera e si da alla magia nera …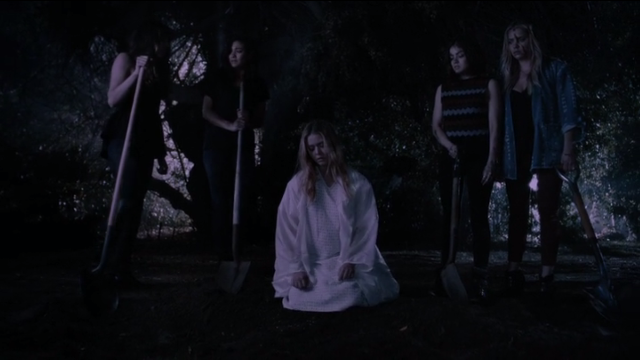 E c'è sempre del tempo per una piccola gita in auto nel cuore della notte …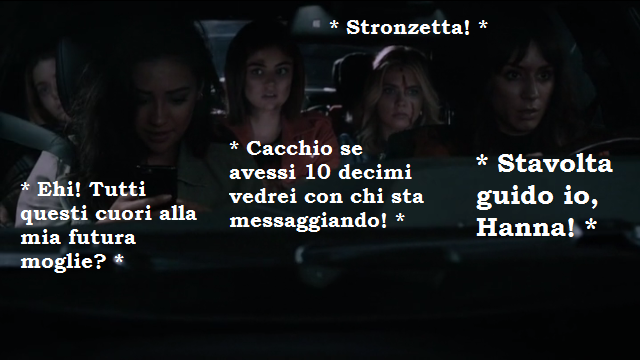 Hanna e Spencer decidono di giocare a nascondino ma arriva Caleb che vuole cantare una canzoncina a Spencer
Le Liars hanno combinato un bel casino e si dividono i compiti per renderlo ancora più complicato:
EMILY fa la donna delle pulizie dell'ormai defunto Rollins, non prima di essere andata a spacciare olive al Radley 
SPENCER deve prenotare un viaggio a lungo termine per una giacca ed un cellulare ma finisce per interpretare James Bond al bancone con Emily e a farsi un Bond Boy sconosciuto in ascensore. Per la precisione, QUESTO BEL MASCHIONE SCONOSCIUTO.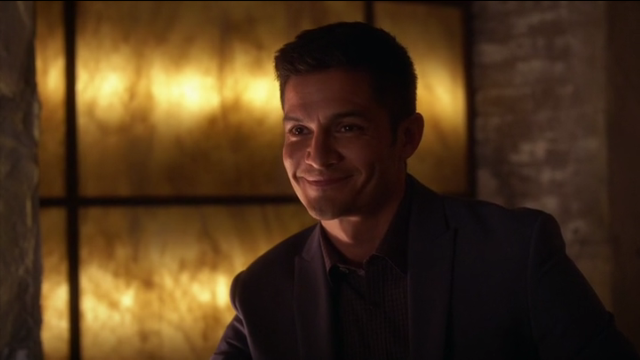 HANNA e ARIA partecipano ad un immersione nel bosco e dove devono bruciare una macchina, di notte. Per non farsi notare e per far sparire le prove … Una grande idea dietro l'altra!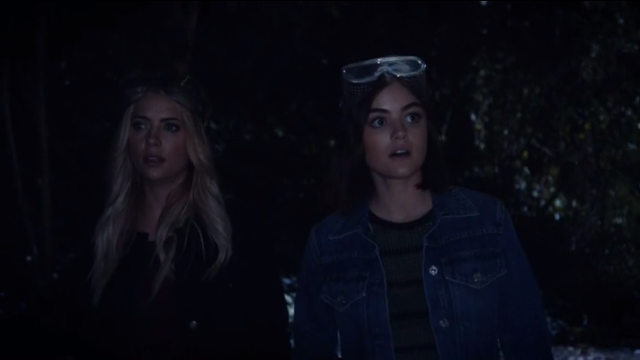 TOBY ha deciso di dare buca alla sua fidanzata e iniziare ad indagare su un morto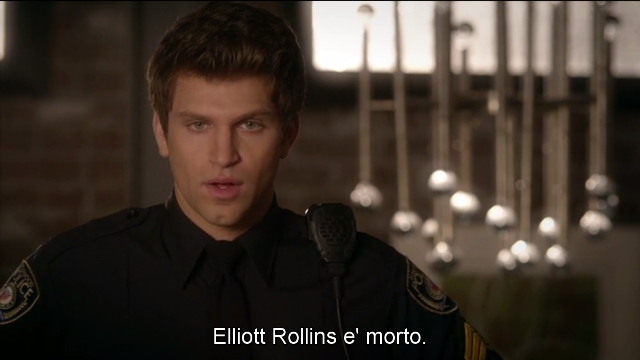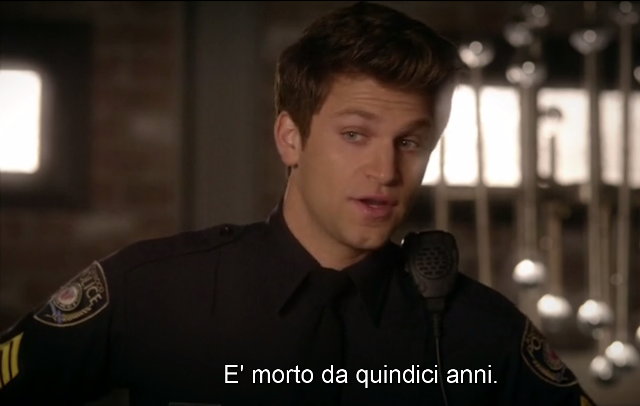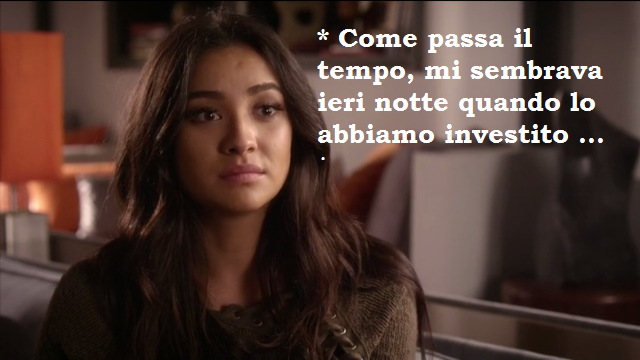 Ma le sorprese non sono finite, c'è un nuovo ritorno in città, vi do un indizio …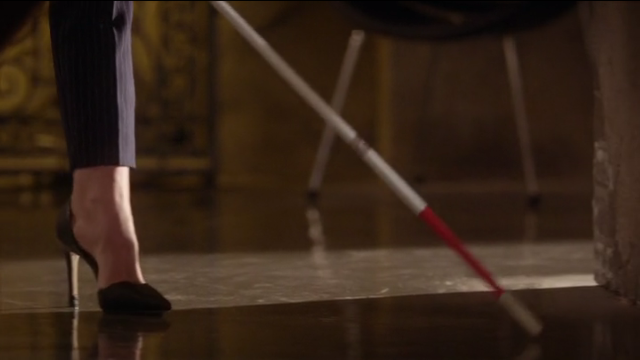 ….
Miss Italia blind edition? No, non proprio … O sì?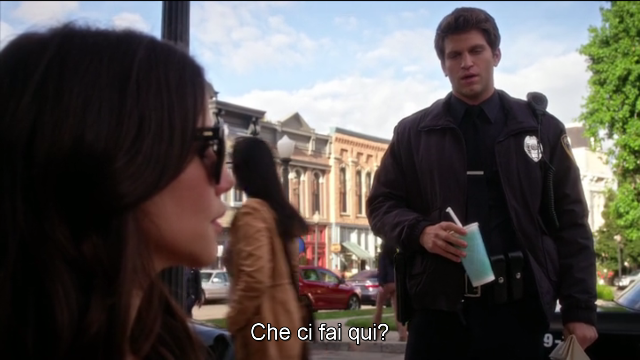 Sempre sul pezzo, il mio ragazzo. JENNA MARSHALL è stata ritrovata. Ma COSA ci fa di nuovo tra i piedi? Non avevamo già un cattivo con le palle? Ah già, L'HANNO UCCISO
CONSIDERAZIONI A CASO
#1 MONA: Questa nanerottola si meritava una considerazione tutta per sè, nonché un attestato di merito. In tutto il piano delle Liars non è stata contemplata ma:
– Sapeva già di Rollins
– Ha fatto sparire due macchine al prezzo di uno senza incendiare il bosco intero
– Ha scoperto che Rollins aveva un prepagato
– Lo ha trovato
– Ha salvato il culo alle Liars 
#SoProudOfYou
#2 LA SANITà MENTALE DI HANNA: Chi, a vostro parere, dovrebbe essere al Welby? Alison the bitch che ragiona ancora con una freddezza allucinante infilando la sua mano nella terra per estrarre il cartellino attaccato al corpo del suo defunto marito o Hanna che … è meglio se ve lo mostro:
#3 SPENCER: vi giuro che guardando la puntata stavo già pensando a che commenti scrivere e in questa scena ero tipo:"Cosa ha fatto stasera? Adesso lo scrivo sullo screen *ho seppellito un morto*." E INVECE LO HA DETTO DAVVERO! Ma che epica non è?
#4 LA FINE: era tanto che non mi emozionavo così, più o meno da quando abbiamo scoperto che A era il fratello/sorella adottiva di Alison. Devo dire che un po' me lo aspettavo, insomma: JENNA PORTA SOLO GUAI. Ma non che fosse in combutta con Rollins o come diavolo si chiama. Insomma, che cacchio interessava a lei? Forse voleva solo vendicarsi di Alison …
Ma intanto io così …
PASSIAMO ora ai VOTI di questa puntata di Pretty Little Liars:
SPENCER "mi sono fatta uno sconosciuto" HASTINGS: 7 (anche se non ha fatto altro che piangere, facendo la sua pausa per limonare)
CALEB "Anna" RIVERS: 6 (anche se ad un certo punto è stato tenerello. Giusto quel paio di secondi, ecco ..)
MONA "la salva chiappe" VANDERWAAL: 10 (e se lo merita tutto, sta salvando la serie)
TOBY "arrivo sempre dopo" CAVANOUGH: 8 ( anche se in realtà sembra essere il boss della polizia di Rosewood)
HANNA "mi sono usciti i neuroni nell'impatto" MARIN: 5 ( dato che sembra essere rimasta solo per sparare cazzate e confondere i pedali della macchina)
ARIA "quella più sana di mente ed è grave la cosa" MONTGOMERY: 8
(quando la smette di parlare delle sue beghe amorose, è un personaggio discreto)
ALISON "bitch" DILAURENTIS: 7 (anche se la morte del marito sembra averla fatta ritornare fredda e calcolatrice, ma come biasimarla)
EMILY "spacciatrice di olive" FIELDS: 8 (la fine dell'astinenza deve averle fatto davvero bene!)
Anche oggi, PREMI SPECIALI!
Premio "Migliori perle di saggezza": Spencer Hastings
Premio "valle di lacrime": mah, vedete un po voi …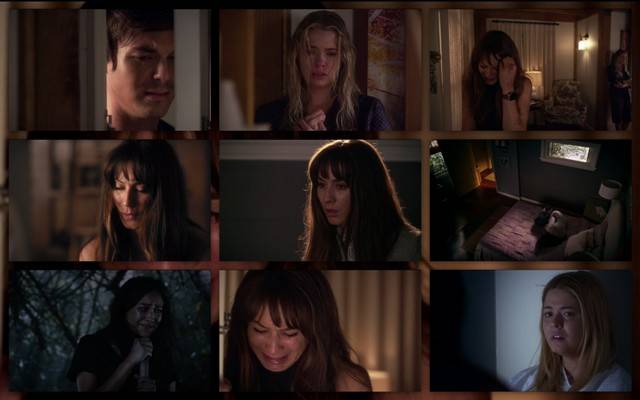 Premio "Miglior dispensatrice di consigli": Emily Fields
Premio "Sanremo 2016bis, serata cover": Caleb Rivers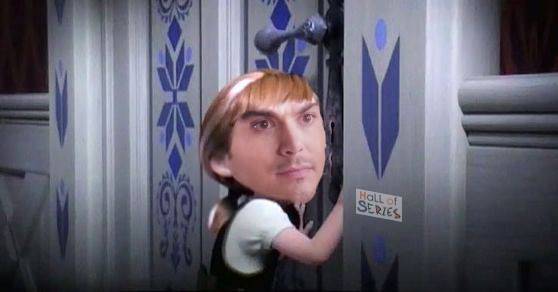 Premio "Peggior cosplay di David Bowie" : Hanna Marin

Premio "Sarcasmo" e "Miglior faccia da cucciolino preoccupato": Toby Cavanough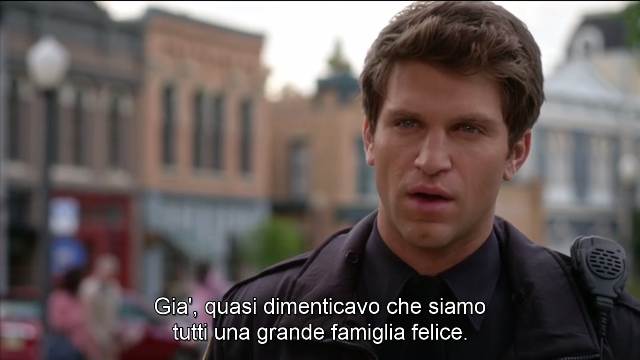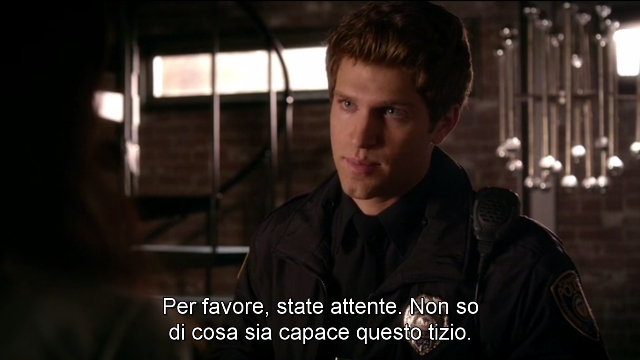 Premio "Miglior osservatrice e salvapuntata": Mona Vanderwaal
Insomma, plenty of premi in questa puntata particolare, che ci ha catapultato un po' indietro nel tempo. Ma ne abbiamo di strada da fare. Intanto, resta una domanda …
Alla prossima puntata di Pretty Little Liars!