Abbiamo visto la prima parte della decima stagione di The Walking Dead, che tornerà con la seconda parte il prossimo 24 febbraio. Durante questa pausa, lo Chief Content Producer Scott Gimple, durante un'intervista con Entertainment Weekly, ha parlato della scelta presa la scorsa stagione, ovvero far uscire di scena il protagonista della serie Rick Grimes, interpretato da Andrew Lincoln.
Ero un po' preoccupato per il modo in cui Rick se ne sarebbe andato. Volevo che i fan fossero curiosi di scoprire cosa è accaduto al personaggio e devo dire che è andata così. Ero molto nervoso, ma penso che Rick sia una parte importante dello show e ha una storia enorme ma che può essere raccontata in molti modi diversi.
Poi Scott Gimple continua: "Credo che la serie abbia così tanto da offrire che anche senza Rick i fan sarebbero lo stesso contenti. Io sono uno di questi. Ero anche molto contento di poter lavorare con la showrunner Angela Kang, e sento che anche il pubblico è contento del suo lavoro. Sta facendo delle ottime cose".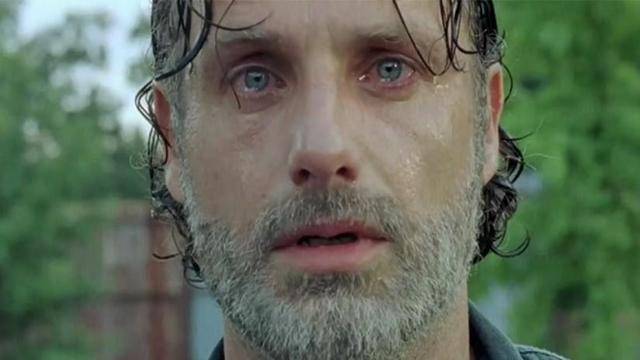 I fan però qualche dubbio ce l'hanno sulla scelta di mandare via Rick dalla serie, anche se la sua mancanza verrà colmata con il film incentrato su di lui, dove secondo indiscrezioni potrebbe apparire anche Michonne.
La notizia del film spin-off di The Walking Dead è ormai nota da tempo, ma si sa davvero poco sulla sua realizzazione. Tanto che alcuni fan hanno ipotizzato che questo film non sarà mai creato. Probabilmente stanno andando molto lentamente nella produzione del film, ma non è da escludere la possibilità che questo film non venga mai realizzato. Per ora comunque, i fan hanno ancora la serie tv, e sembra che nessuno abbia intenzione di farla terminare così presto.