# #
Attenzione! Sono presenti spoiler sul finale di metà stagione di The Walking Dead 10
Nel 2015, nel numero 131 dei fumetti di The Walking Dead, è stato presentato il personaggio di Dante, membro della colonia di Hilltop, e nel corso della storia diventa uno dei migliori consiglieri e interesse amoroso di Maggie, rimasta vedova.
# #
Ma, con l'assenza dell'attrice Lauren Cohen, e di conseguenza di Maggie, è stato necessario apportare delle modifiche a determinati personaggi e archi narrativi, proprio come nel caso di Dante (interpretato da Juan Javier Cardenas).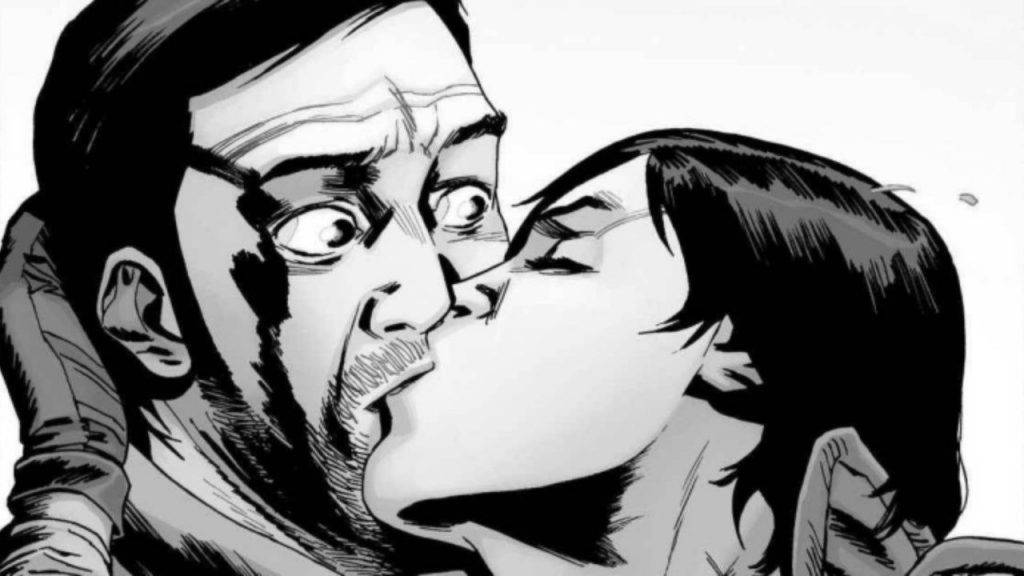 In un'intervista, Angela Kang ha rivelato che negli anni si è discusso parecchio dell'entrata in scena del personaggio, ma "non sembrava mai il momento giusto". A quanto pare però, proprio per l'assenza della Cohen, la questione Dante è tornata in primo piano:
# #
E poi, quando Lauren è uscita di scena per un po', era chiaro che non potevamo realizzare la versione dei fumetti di Dante. Per questo, il personaggio è rimasto in sordina. Dopodiché, abbiamo iniziato a lavorare sul conflitto con i Sussurratori in maniera nuova e affascinante, volendo sperimentare le sensazioni di una guerra fredda. Quindi, perché non raccontare una storia di spionaggio?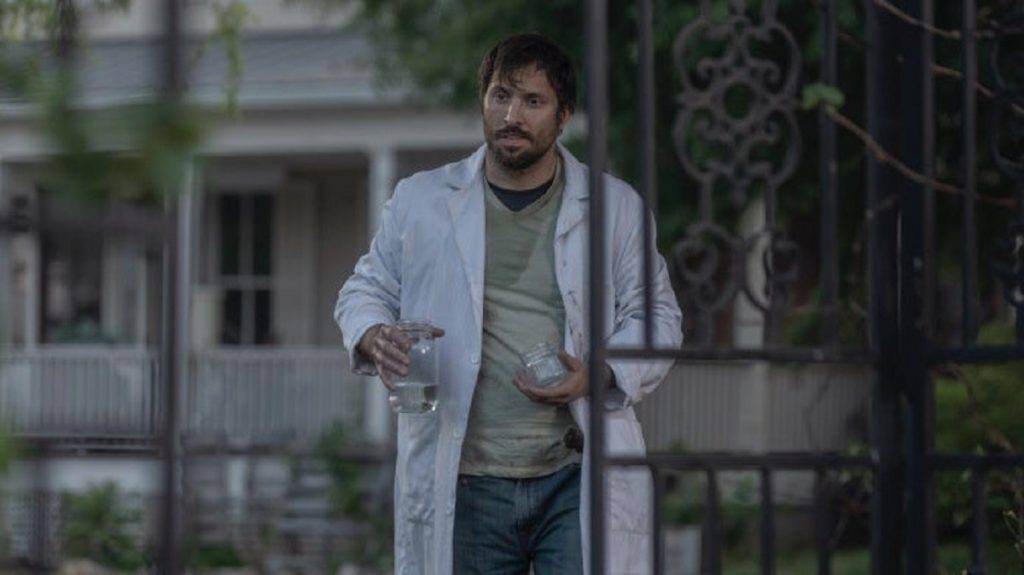 La showrunner ha proseguito spiegando l'intenzione degli sceneggiatori, ovvero giocare con due diversi aspetti della personalità di Dante per il suo arco narrativo nella serie, qualcosa che non avevano ancora avuto l'opportunità di fare:
I fan di The Walking Dead sono astuti e sempre allerta. Abbiamo quindi pensato a come la gente si fidi inconsciamente dei medici e delle persone ben istruite, nonostante ci siano così tanti sociopatici in giro. Abbiamo iniziato da lì […]
Nei fumetti, certe volte è un affascinante mascalzone, o lo si vede come uno stronzo fastidioso. Io stessa ho avuto queste reazioni riguardo il suo personaggio mentre leggevo il fumetto. Quindi, abbiamo pensato di giocare su com'è avere qualcuno con problemi con i confini personali come i suoi. C'è una parte di lui che è piacevole, ammaliante e interessante – eppure, c'è qualcosa di più oscuro al di sotto, questo continuo toccare i punti deboli delle persone, andare oltre il dovuto in certe situazioni? – È sembrato qualcosa di stimolante su cui lavorare. Ci ha dato l'opportunità di scrivere di un personaggio dei fumetti ma con un nuovo approccio.
The Walking Dead tornerà con i nuovi episodi della decima stagione a partire dal 23 Febbraio 2020 su AMC.