Le cancellazioni delle serie Netflix appartenenti all'universo Marvel, come Daredevil, The Punisher e Jessica Jones, hanno sollevato, come possiamo ben ricordare, un gran polverone. Nonostante sia passato ormai del tempo non tutti sono ancora riusciti ad accettare l'accaduto, e in un modo o nell'altro se ne parla tutt'ora.
Una delle ultime novità che rivangano il passato è un post di Ben Barnes che ha condiviso su Twitter una scena cancellata dalla prima stagione di The Punisher (qui il commento di Jon Bernthal sulla cancellazione della serie), nella quale interpretava Billy Russo, amico ed ex compagno d'armi di Frank Castle.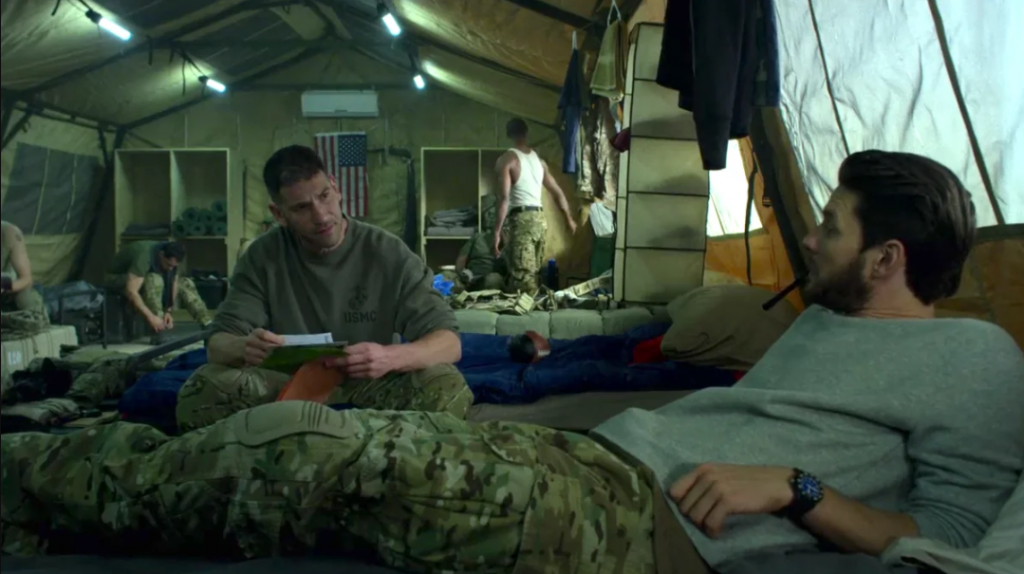 La scena vede i due coinvolti in una rissa, in un flashback che avrebbe portato gli spettatori a quando i due erano ancora sotto le armi e stavano cementando il loro rapporto.
Questo è il video che l'attore ha pubblicato:
La scena è molto breve, ed è stata probabilmente eliminata perché non aggiunge poi molto a quella che è la storia dei personaggi. Se il suo scopo era dimostrare quanto Billy e Frank lavorassero bene insieme, come ben sappiamo in The Punisher c'era un'abbondanza di scene come questa. A sorprendere però nel post di Barnes non è tanto il contenuto della scena, quanto il fatto che sia stata effettivamente rilasciata una scena cancellata di una serie Marvel-Netflix, e che a renderla pubblica non sia stato nessuno dei due colossi ma uno degli attori che vi ha preso parte.
C'è quindi la possibilità che esistano altre scene cancellate, magari anche queste in possesso di alcuni dei loro interpreti, che potrebbero decidere di pubblicarle? Questa scena non ha effettivamente molto da aggiungere alla storia di The Punisher, ma altre potrebbero fornire dettagli molto interessanti sullo svolgimento delle storie di altre delle serie Marvel o sull'evoluzione di alcuni personaggi tanto complessi, per i quali ogni dettaglio in più risulterebbe estremamente rilevante. A questo punto, tutto è possibile.