Negli anni Netflix ha dato sempre più spazio a contenuti originali di produzione non angloamericana, e pare che continuerà in questa direzione. Sulla piattaforma è infatti arrivata The Gift, serie tv turca di genere fantasy.
Scritta da Jason George e Nuran Evren Şit, la prima stagione, rilasciata il 27 dicembre, è composta da otto episodi ed è l'adattamento del romanzo Dünyanın Uyanışı di Şengül Boybaş.
In The Gift (titolo originale: Atiye), un viaggio in uno dei siti archeologici più antichi del mondo cambia la vita della protagonista.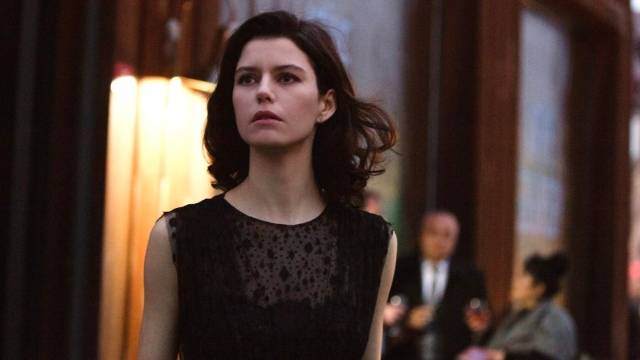 Atiye, pittrice di Instabul, scopre infatti che il sito archeologico di Göbekli Tepe (al confine con la Siria) è inspiegabilmente collegato al suo passato. La giovane ha una vita apparentemente perfetta; mentre si prepara ad allestire la sua prima mostra, un archeologo di nome Erhan scopre un simbolo tra le rovine che collega Atiye a Gobekli Tepe in modo del tutto misterioso. Per l'artista inizia così un percorso intimo e personale alla ricerca di se stessa e delle proprie origini.
Ecco il trailer della Serie Tv:
Nel cast troviamo Beren Saat, una delle più famose star in Turchia, nei panni di Atiye, mentre l'attore Mehmet Günsüri interpreta Erhan. Insieme a loro anche altri attori turchi: Metin Akdülger (nei panni di Ozan), Melisa Şenolsun (Cansu), Başak Köklükaya (Serap), Civan Canova (Mustafa), Meral Çetinkaya (Zühre), Hazal Türesan (Hannah), Cezmi Baskın (Öner) e Tim Seyfi (Serdar).
Le riprese della serie tv sono state effettuate nel vero sito archeologico di Gobekli Tepe. Inoltre, secondo quanto riporta Variety, The Gift sarebbe già stata rinnovata per una seconda stagione.
The Gift è la seconda serie turca di Netflix. La prima è stata The Protector, anch'essa di genere fantasy. Protagonista è Hakan Demir – interpretato da Çagatay Ulusoy (visto in Medcezir, adattamento turco della serie cult The O.C.) – giovane commerciante di pezzi di antichità che scopre di discendere da un'antica razza di supereroi il cui compito è proteggere la Istanbul moderna dalle forze del male.