Rick and Morty è una serie animata lanciata da Adult Swim che ci ha accompagnato in questi anni con le avventure di uno scienziato alcolizzato e suo nipote. Justin Roiland è stato in grado di creare un cartone che mischiasse numerosissimi generi: avventura, fantascienza e comedy. In attesa dell'arrivo dei nuovi episodi di Rick and Morty (qui un articolo sulle prossime puntate), diamo un'occhiata ad alcune citazioni di questa serie spaziale per sembrare intelligenti… e anche nichilisti.
1) "Ascolta Morty, mi spiace deluderti, ma quello che chiamano amore è solo una reazione chimica che fa accoppiare gli animali. Colpisce duro, Morty, e poi lentamente si spegne e ti incastra in un matrimonio fallito. Lo ha fatto con me, lo farà con i tuoi, rompi il cerchio Morty, vai oltre, concentrati sulla scienza."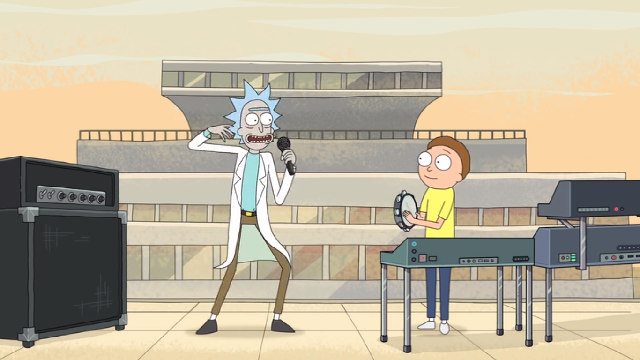 Apriamo questa lista parlando di amore. Tutti ci aspetteremmo la solita frase scontata, tutta rosa e fiori sul sentimento per eccellenza. Una mente come quella di Rick non può però concepire l'amore come un semplice sentimento. Deve dare anche a questo una spiegazione scientifica. Il crudo realismo con cui il nostro scienziato prediletto liquida la questione è disarmante. Un invito a non farsi abbindolare dalle passioni. Le illusioni si trasformeranno presto in delusioni. L'unico modo per non cadere in questa trappola è quindi concentrarsi unicamente sulla scienza. Unica sicurezza tra un milione di incertezze.