# #
Shonda Rhimes è sicuramente una degli showrunner più creativi degli ultimi decenni. Per il network ABC ha creato vere e proprie pietre miliari della televisione: Grey's Anatomy, Scandal, How To Get Away With Murder sono solo alcuni degli show che hanno consacrato questa donna geniale.
# #
Ma dopo 15 anni di collaborazione con ABC, Shonda Rhimes ha sentito che era il momento di voltare pagina e rivolgere le sue energie verso altri orizzonti, iniziando una proficua collaborazione con Netflix. In un'intervista a THR ha spiegato il perché dietro questo passo indietro storico.
La showrunner ha spiegato che i problemi con il network avevano radici antiche e insanabili: in particolare problemi di budget ma anche ideologici, come l'appoggio alla candidatura alla presidenza di Hillary Clinton.
# #
Mi sentivo morire. Mi hanno spinto su per la stessa collina, nello stesso modo, per un tempo molto lungo.
Il punto di rottura è stato toccato in occasione di un viaggio a Disneyland con la sua famiglia. A lei era stato offerto un pass gratuito di accesso al parco, come indicato nel suo contratto col network, ma quando ha richiesto lo stesso trattamento per la sorella e la figlia, le è stato negato. La mossa della showrunner è stata quella di rivolgersi a un avvocato e a Netflix.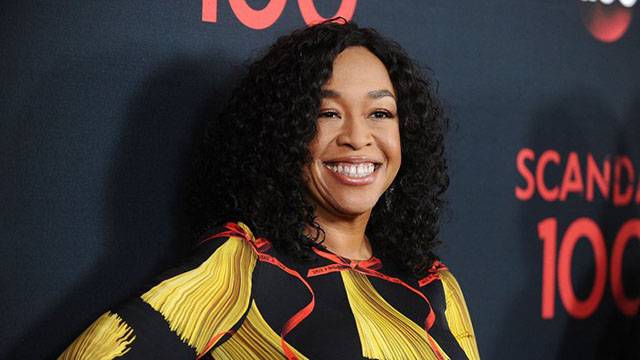 L'avvicinamento al network di Reed Hastings è cominciato in reatà nel 2016, un anno prima che i rapporti con ABC si rompessero. Shonda Rhimes ha incontrato il co-Ceo di Netflix Ted Sarandos, esponendogli le sue insoddisfazioni e la necessità di lavorare in un ambiente più inclusivo e con più libertà.
Gli ho detto che volevo lavorare in un posto dove potevo fare le mie cose, e dove nessuno mi potesse importunare o far sentire bloccata. E lui mi ha detto che Netflix era il posto perfetto. La ragione per cui sono venuta a Netflix è perché volevo poter fare televisione senza che nessuno mi infastidisse. Finché posso lavorare in questo modo, io sono felice.
Nonostante le difficoltà dovute al modo diverso di lavorare all'interno di Netflix (la showrunner ha dichiarato di aver avuto attacchi di panico a causa dell'agorafobia scatenata dalle riunioni troppo affollate), la collaborazione sembra per il momento proficua.
Al momento la Rhimes sta lavorando a Dance Dreams: Hot Chocolate Nutcracker, sulla vita della regista, coreografa e filantropa Debbie Allen, e al drama Bridgerton, che arriverà sulla piattaforma il 27 novembre e il 25 dicembre.