Era certo un suo rinnovo, ma adesso arriva l'ufficialità da parte dell'ABC: How To Get Away With Murder ritornerà per una quinta stagione. In una giornata come quella di ieri, che ha visto la cancellazione di numerosi Show, questa notizia arriva come una ventata d'aria fresca.
Dopo la conclusione di Scandal, How To Get Away With Murder è la seconda Serie Televisiva di Shonda Rhimes che continuerà ad esserci sul piccolo schermo.
Questa quarta stagione, d'altro canto, è stata la terza più seguita di tutto l'emittente Televisivo, dietro solo a Grey's Anatomy (anch'essa rinnovata con largo anticipo per la stagione numero quindici) e The Good Doctor.
La notizia è stata annunciata dal produttore esecutivo dello Show, Pete Nowalk tramite il suo account Twitter:
Season 5, we are coming for you! Thanks to all our fans #HTGAWM
"Quinta stagione, stiamo arrivando! Grazie a tutti i nostri fan"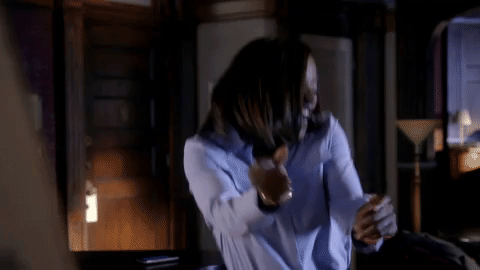 Il finale di stagione ha lasciato tutti gli appassionati della Serie Televisiva con il fiato sospeso. Se da un lato gli autori hanno concluso delle trame che erano rimaste aperte da troppo tempo, altre invece sono state introdotte per la prossima stagione.
Di fatti, nell'ultima scena, vediamo un ragazzo dal nome Maddox arrivare alla Middleton University: chi è? Perché Frank lo riconosce e chiama subito dopo Bonnie? Tutte domande che troveranno, fortunatamente, una risposta nel corso della quinta stagione.
Insieme all'attrice protagonista Viola Davis interprete di Annalise Keating, ritroveremo all'interno del cast: Jack Falahee, Aja Naomi King, Matt McGorry, Conrad Ricamora, Karla Souza, Charlie Weber, Liza Weil e Billy Brown.
La Serie della showrunner di successo Shonda Rhimes, How To Get Away With Murder, ritornerà  con nuovi intrighi ed omicidi il prossimo autunno, insieme al resto del palinsesto dell'ABC. Cosa ne pensate? Siete contenti di questo rinnovo?