E anche questa quarta stagione di How to Get Away with Murder è finita. Ma che sia finita nel migliore dei modi possibili resta da appurare. Anzi, personalmente questa 4×15 mi ha lasciata perplessa e anche  insoddisfatta, nonostante non sia stata affatto una puntata mal riuscita o mal costruita.
Partiamo dall'inizio. Bonnie è viva. Come vi avevo accennato nella scorsa recensione di How to Get Away with Murder, non credo mai alle morti off screen di personaggi fondamentali e Bonnie, piaccia o meno, è fondamentale.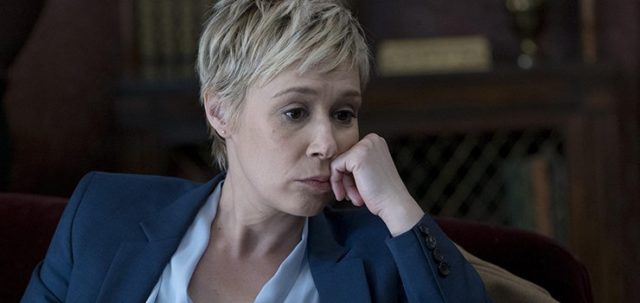 Senza contare il fatto che questa morte era un po' troppo "telefonata", ovvero troppo annunciata, e a Shonda, invece, piace scioccare. E l'ha fatto anche questa volta perché a essere morto non è Bonnie ma Denver.
A proposito, molto bella l'alternanza tra Annalise e Frank che cercano di "sistemare le cose" e il medico legale che elenca le ferite del cadavere. Un tipo di costruzione della scena che ritorna spesso in How to Get Away with Murder e viene sempre gestita con maestria da Shonda e Nowalk, quasi fosse un loro marchio di fabbrica. Detto questo e stabilito che il morto è Denver, passiamo al resto della puntata. Sembra che tutto abbia una risoluzione, vero? Nate trova l'hard disk, il cellulare di Dominick e persino i fascicoli che Denver teneva su ognuno di loro. Consegna tutto ad Annalise, a parte i fascicoli, che afferma di aver distrutto. Salvo poi scoprire che non è così e che il figlio di Bonnie potrebbe essere ancora vivo!
Simon, la loro vera minaccia, la mina vagante, viene denunciato all'Immigrazione da Michaela, scatenando le ire degli altri e di Annalise. Annalise che tra l'altro le aveva espressamente ordinato di non farlo, convinta sia che non valesse la pena rovinare la vita di Simon ancora di più, sia che Michaela non se lo sarebbe perdonato. Ancora una volta emerge la somiglianza tra le due, il fatto che Michaela sarebbe una piccola Annalise in erba. E Annalise anche lo sa e non vuole che finisca come lei, con problemi di alcolismo e tentativi di suicidio.
Anche tutta la situazione di Connor si risolve con l'ammissione del ragazzo di non essersi ritirato dall'università ma di essere stato bocciato. Ma questo non cambia niente nel rapporto con gli altri, che invece adesso sembrano persino apprezzarlo di più.
E Annalise scopre di aver vinto il caso discusso alla corte suprema. Altra chiusura e altra bellissima soddisfazione.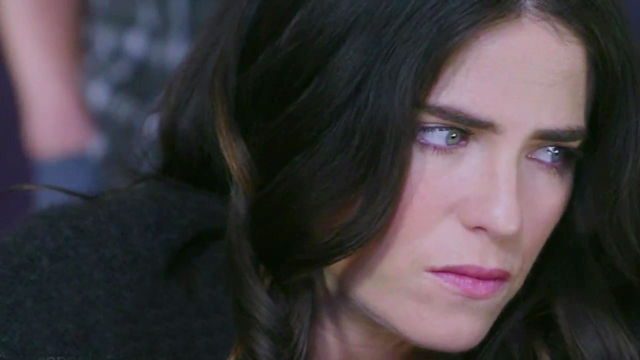 E poi c'è Laurel. Laurel che, grazie a Nate e ad Annalise riesce a riavere suo figlio. Annalise, infatti, ricatta Jorge con l'hard disk per farsi firmare i documenti che determinano l'affidamento esclusivo del bambino a Laurel.
Infine, non meno importante, Jorge viene arrestato, grazie all'aiuto di Tegan – altra splendida chiusura di storyline.
E allora perché ho detto che la puntata non mi ha convinto? Di base, i motivi sono due: Wes e Laurel. Ancora non si è capito con certezza chi sia il mandante dell'omicidio di Wes. È stato davvero Jorge? No, perché a quel punto mi sarei aspettata molto di più dal confronto tra Annalise e Jorge, quando la nostra professoressa preferita lo accusa della morte del preferito, addirittura paragonandolo a un figlio. Mi aspettavo qualcosa, e invece Jorge resta in silenzio. Non risponde. Anzi, fa addirittura capire che Annalise non sappia bene di cosa stia parlando. E che non conosca affatto Laurel. E non credo sia un caso che la madre di Laurel sia sparita e che Jorge abbia chiesto alla figlia cosa le abbia fatto.
Insomma, si torna alla presunta malattia mentale di Laurel? Laurel potrebbe aver ucciso sua madre e non ricordarlo? Potrebbe addirittura aver ucciso Wes e non ricordarlo?
È questa la nota stonata di una puntata altrimenti esaltante. Che, appunto, fa assaporare un certo senso di chiusura. Anche se la pace non sarà destinata a durare a lungo, visto che è stato introdotto un nuovo personaggio, tale Gabriel Maddox, che – stando alle parole di Frank – dovrebbe essere figlio di qualcuno.È il figlio di Bonnie? È il figlio di Annalise, miracolosamente e segretamente sopravvissuto? (Lo so che sembra un'ipotesi assurda, ma dopo trent'anni di Beautiful sono abituata ad aspettarmi di tutto! E no, non ditemi che How to Get Away with Murder non è Beautiful, lo so benissimo, ma questa stagione è stata un dramma familiare e, più in generale, di cose assurde ne sono successe.) Potrebbe essere un fratello di Wes?
Le domande sono tante, troppe. Speriamo che la quinta stagione di How to Get Away with Murder le chiarisca e, soprattutto, che si dia finalmente giustizia a Wes!