Ma quali Jon e Daenerys? Ma quali Verme Grigio e Missandei? Per favore! Non giriamoci intorno: c'è solo una coppia da shippare in Game of Thrones. Naturalmente, stiamo parlando di Brienne e Tormund!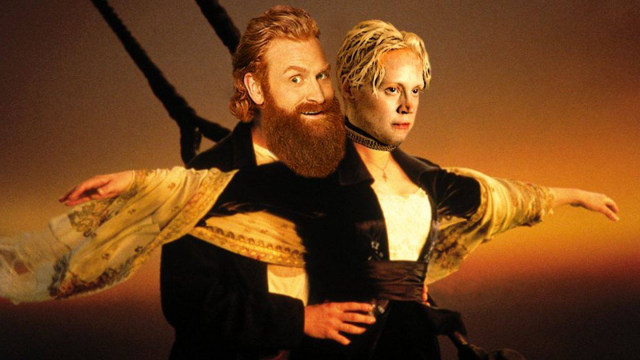 Come non amarli? Sono così affiatati, risucchiati dal vortice dell'amore…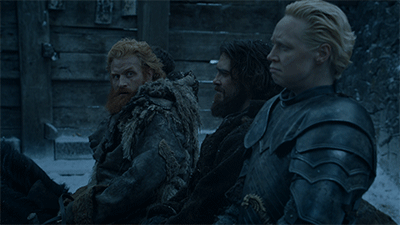 O forse no? Tormund si è da subito invaghito di questa donna coraggiosa e forte. Brienne, dal canto suo, non sembra interessarsi molto alla questione. Chissà perchè.
Quale è il rapporto dei due attori fuori dal set? In una recente intervista Gwendoline Christie (Brienne) ha rilasciato qualche dichiarazione in merito. L'attore che veste i panni di Tormund, Kristofer Hivju, sembra non uscire mai dal personaggio che interpreta. Nemmeno fuori da Westeros, nella vita reale! Ecco le parole dell'attrice, che ha raccontato un piccolo aneddoto:
Gli piaccio e lui ama non uscire dal personaggio nemmeno fuori dal set. Una volta eravamo sotto un gazebo, buio e con un fornelletto al centro. Lui ha iniziato a masticare il suo panino in modo disgustoso mentre mi guardava. Seriamente, stava facendo l'amore con quel panino mentre mi fissava. I suoi occhi erano forti, come se mi puntassero dei laser addosso.
A quanto pare a Tormund non basta provare a conquistare la guerriera di Tarth sul set. Quando non è più dietro le telecamere, il suo istinto da Bruto non si spegne. Deve avere Brienne!
Gwendoline Christie ha inoltre lasciato un altro divertente commento sulla faccenda. Il copione relativo a quella scena non descriveva il modo in cui Tormund guardava Brienne. Tuttavia, Kristofer Hivju non avrebbe potuto fare di meglio! Ecco quanto dichiarato dall'attrice, sorpresa dallo svoglimento di quella scena sul set:
Nel copione c'è semplicemente scritto 'Tormund lancia uno sguardo a Brienne'. Ma non mi aspettavo che una tale potenza, una tale forza, una sorta di intenzione sessuale potessero uscire dagli occhi di un uomo fino a coprirmi tutta!
Per vedere che ne sarà della coppia Tormund-Brienne non ci resta che aspettare l'ottava stagione di Game of Thrones (clicca qui per scoprire che ne sarà di Tormund!). Nell'attesa non possiamo fare altro che continuare la nostra ship!
#BRIEMUND deve accadere. E Tormund lo sa benissimo…