Il temibile hacker che pochi mesi fa ha colpito HBO, alla quale sono state sottratte alcune puntate di Game Of Thrones e di altre Serie, può finalmente avere un volto.
Sono già diversi anni che la HBO non ha vita facile per quanto riguarda Game Of Thrones, già nel 2015 aveva subito un attacco, in corrispondenza della quinta stagione.
L'hacker, non solo è riuscito a rubare dai server di HBO e a diffondere diversi episodi prima dell'uscita ufficiale, ma ha anche ricattato l'emittente chiedendo ben 6 milioni di dollari in bitcoin.
In totale sono stati sottratti illegalmente 1,5 terabyte di dati tra cui anche i numeri personali di alcuni componenti del cast (leggi qui).
La HBO si è rifiutata di pagare il "riscatto" e si è rivolta all'FBI, onde evitare che il problema non fosse soltanto quello di sopravvivere agli spoiler della settima stagione, ma anche che dati personali non finissero nelle mani di chissà chi.
Beh, finalmente il colpevole di tutta questa confusione ha un nome, un volto e anche delle accuse sulla testa.
Behzad Mesri, cittadino iraniano e con un passato da hacker per conto dell'esercito del suo paese è la persona che dovrà rispondere di crimini tra cui frode telematica, furto d'identità ed estorsione.
Pochi giorni fa durante una conferenza stampa a New York, l'avvocato Joon H. Kim ha dichiarato che Mesri ha lavorato in maniera molto metodica e precisa.
Kim si è anche sbilanciato facendo capire che non conviene più attaccare HBO o qualsiasi altra società di distribuzione di media, arrivando a citare direttamente la Serie di punta dell'emittente:
"Non si può pensare di proteggersi per sempre. Alcuni hacker hanno la presunzione di essere un volto dietro l'anonimato della tastiera e null'altro, ma alla fine, anche per loro l'inverno arriverà."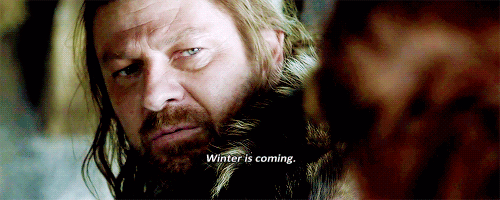 Purtroppo pare che il colpevole non sia attualmente negli Stati Uniti, per cui l'FBI non può muoversi per arrestarlo, forse ci vorrà del tempo prima di riuscire a estradarlo.
Il fatto che Mesri non sia ancora stato arrestato non significa che HBO abbia ancora intenzione di farsi mettere i piedi in testa quando arriverà l'ultima stagione di Game Of Thrones nel 2019.
Il messaggio è arrivato forte e chiaro, chi ci riprova si troverà sotto la lente dell'FBI come Mesri, intanto noi fan speriamo di poterci godere la Serie nel migliore dei modi.