I soldi non comprano la felicità. Ma se sei un fan di Game of Thrones, possono permetterti di guardare la tua Serie preferita con Emilia Clarke. E tutto questo, si avvicina fortemente al concetto di felicità assoluta, o sbaglio?
Prima di divagare, ecco la notizia che mi ha portata ad affermare ciò. Questo sabato si è tenuto il consueto Galà di beneficenza organizzato da Sean Penn, con l'obbiettivo di ricavare fondi a favore delle popolazioni haitiane. Tra le varie proposte messe all'asta, c'era appunto la possibilità di accaparrarsi un premio non da poco. Ossia guardare un episodio di Game of Thrones in compagnia proprio della bella Emila Clarke, presente all'evento.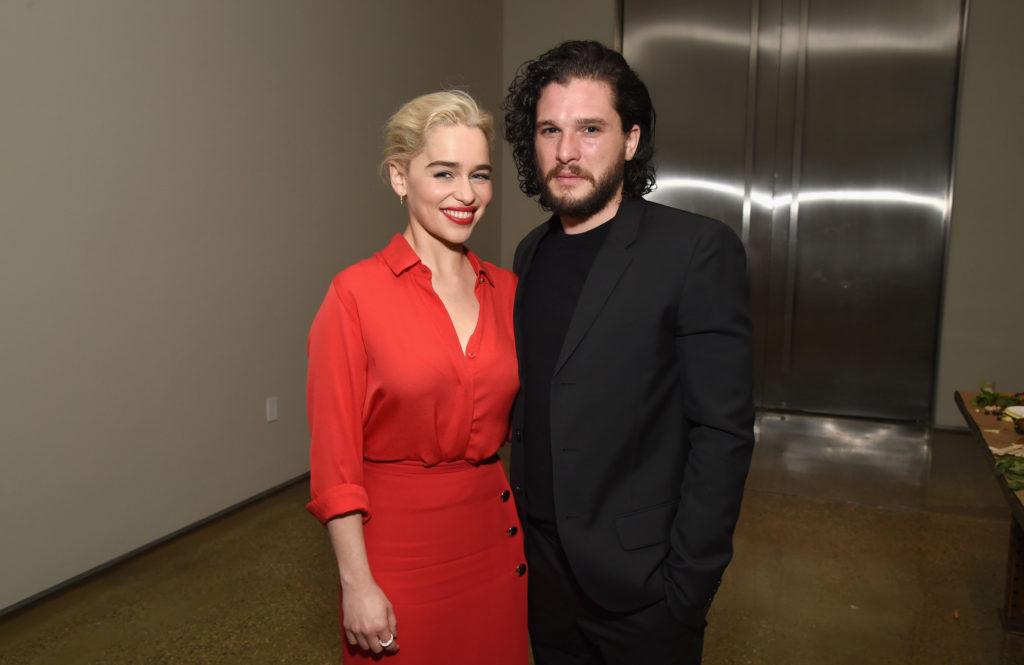 La base d'asta era di soli 20 mila dollari, e le varie celebrities e personaggi di spicco hanno subito iniziato una guerra al rilancio. Brad Pitt nel giro di poco è balzato in testa con un'offerta di ben 80 mila dollari, per poi essere battuto. Kit Harington, anche lui ospite dell'evento, per rendere l'asta ancora più ambita ha proposto di partecipare alla proiezione di GoT insieme ad Emilia. Brad Pitt, evidentemente davvero attirato dall'idea di godersi una puntata sia con la Madre dei Draghi che con il Re del Nord, ha rilanciato con un'offerta clamorosa di ben 120 mila dollari! Peccato che nonostante la cifra altissima, la vittoria sia poi andata ad un'altra persona, disposta a sganciare 180 mila dollari.
Certo, resta il fatto 120 o 180 mila sono cifre improponibili per la maggior parte degli addicted di tutto il mondo. Però, nonostante l'assurdità della somma sborsata, ci rallegra sapere che il tutto sia stato finalizzato per una buona causa.
Comunque, non sapevamo che Brad Pitt fosse un fan così accanito di Game of Thrones (scoprite qui le altre star che ne vanno pazze). Peccato non essersi  aggiudicato per un soffio questa chance irripetibile, per cui ogni fan dello show farebbe carte false e venderebbe la propria madre!