# #
Dopo mesi da quel fatidico 19 Maggio, Peter Dinklage (che nel ruolo di Tyrion Lannister è riuscito a conquistare 4 Emmy e 1 Golden Globe) è intervenuto in difesa del discusso finale di Game of Thrones e, in particolare, del filone che coinvolge il personaggio di Emilia Clarke: Daenerys Targaryen.
# #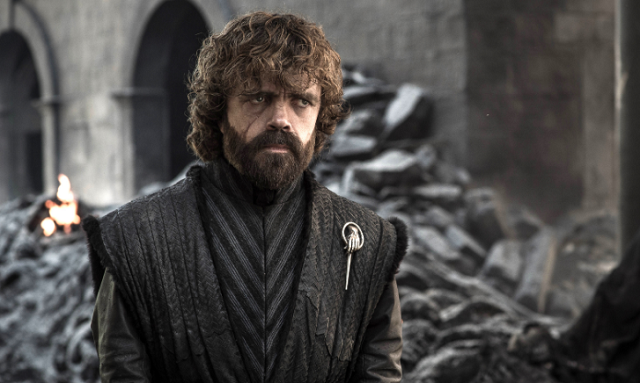 In un'intervista con il New Yorker, l'attore ha detto la sua circa la reazione dei fan al finale di Game of Thrones, affermando appunto di non essere per nulla d'accordo:
Beh, avranno tutti, sempre, una propria opinione e questo è un diritto sacrosanto.
È stato come rompere con qualcuno. Sono rimasti scossi. Non posso parlare per tutti, ma la mia sensazione è che i fan non volevano finisse, quindi moltissime persone si sono infuriate. Per me, quello che [gli showrunner] Dave Benioff e Dan Wiess hanno fatto è stato straordinario.
Per quanto riguarda le lamentele ricevute sulla gestione della trama di Daenerys Targaryen, Dinklage ha dichiarato:
# #
Sono cose che capitano. Vengono creati dei mostri. E non te rendi neanche conto. Li votiamo, gli diamo autorità. Guardiamo dall'altra parte. Quindi, per tutti quelli che si sono arrabbiati perché amavano così tanto un personaggio e hanno riposto in esso tanta fiducia, c'erano dei segnali lungo tutto il suo percorso.
È il risultato di qualcosa, di quello che era successo fino a quel momento.
Ci sono persone che hanno chiamato i propri figli Khaleesi. Forse era il caso di aspettare fino alla fine della serie per tatuarsi il nome di Daenerys o chiamare in questo modo il proprio golden retriever!
Daenerys è impazzita. È stata spinta a diventarlo, ed è allo stesso tempo una vittima per come è stata trattata. L'ha affrontato e ne è uscita fuori arrabbiata, proprio come molti di noi fanno.
Non sarà certamente la dichiarazione di Peter Dinklage a mettere d'accordo i fan, ma chissà che questo punto di vista non possa attenuare la dura critica inflitta al finale.