Si è capito che, in Game of Thrones, Jon Snow non sa mai niente di niente, ma da quel che è successo recentemente, anche Kit Harington ha ancora un paio di cosette da imparare, come, ad esempio, quando è ora di smettere di bere!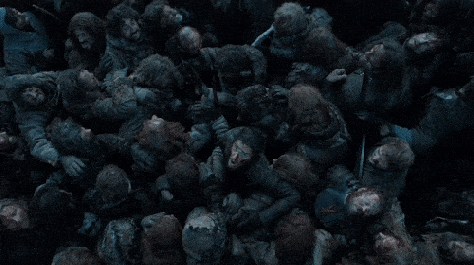 Vediamo cosa è successo…
Qualche giorno fa, il solitario e taciturno Kit Harington, solitamente molto riservato e poco incline a mostrarsi in giro o in situazioni pubbliche, è stato clamorosamente beccato, piuttosto alticcio e in visibile stato confusionale, in un noto locale, il Barfly di New York.
Come si nota dal video qui sotto di TMZ, che non si è lasciata scappare lo scoop, Kit ha tentato per un po' di giocare a biliardo, senza riuscirci, parlottando in modo pressoché incomprensibile, per poi iniziare a fare un po' il molesto, fino a quando gli viene gentilmente chiesto di togliere il disturbo.
Una volta uscito, ha tentato di rientrare nel locale, chissà per fare cosa, pur sconsigliato dagli amici che lo accompagnavano e a questo punto ai buttafuori non è rimasto altro da fare che il loro mestiere. Sì, è chiaro che nel dorato mondo delle star si è visto ben di peggio e questa sbronza è cosa di poco conto e lungi da noi esprimere un giudizio di valore sull'accaduto. Ma fa comunque una certa impressione vedere Kit in una situazione simile, considerati la sua riservatezza e il suo essere restio ad apparire davanti alle telecamere.
Rimane il fatto che, soprattutto durante le feste, è facile cadere in tentazione, che siano bagordi culinari o qualche bicchiere di troppo e Kit non è un'eccezione. Ma che dirà Ser Davos? Questo non certo un comportamento che ci si attende dall'eroe buono di Game of Thrones, ma nemmeno degno del re del Nord, tanto per dire.
E, più che altro, come avrà reagito alla notizia la futura sposa Rose Leslie, che non era con lui la fatidica sera?