Ormai è risaputo. Nel corso della settima stagione, Game of Thrones ha avuto diversi problemi relativi ai leak e agli spoiler. Come vi avevamo comunicato in questo articolo, gli hacker erano entrati in posseso di terabyte di dati dell'HBO e avevano reso pubblico lo script di un episodio prima della sua messa in onda. Come se non fosse abbastanza, l'HBO ha anche dovuto assistere alla diffusione di due episodi leakati prima della loro pubblicazione ufficiale. Per fortuna, nulla di tutto ciò ha impedito che i fan rimanessero fedeli al network. Anche con i leak, questa stagione rimane la più vista di Game of Thrones.
Per la brutta esperienza passata in estate, l'HBO vuole essere sicura che nessuno spoiler dell'ottava e ultima stagione venga diffuso. Per questo motivo verranno girati diversi falsi finali di Game of Thrones, accanto a quello vero.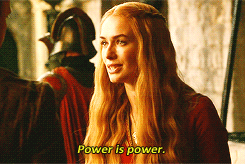 Casey Bloys, presidente della programmazione originale HBO, ha recentemente commentato questa decisione contro eventuali leak futuri. La HBO non ha nè confermato nè smentito le sue dichiarazioni in merito alla faccenda. Ecco le sue parole:
So che per quanto riguarda il finale di Game of Thrones, hanno intenzione di girare versioni multiple, in modo che nessuno sappia davvero cosa succederà. Devi farlo se lo show è lungo. Perchè quando fai le riprese, le persone lo sanno. Quindi faranno versioni multiple così che non ci sarà nesuna risposta definita fino al vero finale.
Secondo questa strategia adottata dal network, il finale della Serie Tv rimarrà in dubbio. I fan si chiedono da anni come si concluderà la storia, chi siederà sul trono di spade. Come reagiranno in seguito alla decisione dell'HBO?
La
produzione dell'ottava e ultima stagione di Game of Thrones
, che sarà composta da
6 episodi
, inizierà ad
ottobre
(per sapere come lo abbiamo scoperto, clicca
qui
!). Le riprese potrebbero continuare fino ad
agosto 2018
. Questo significa che
probabilmente non vedremo i nuovi episodi prima del 2019
. L'HBO non ha ancora fornito una data. A questo proposito Bloys ha detto:
I produttori stanno cercando di sviluppare una timeline per le riprese, anche in base al tempo necessario per la realizzazione degli effetti speciali.
Individuare una data precisa non è semplice. La produzione è complicata dal fatto che Game of Thrones è filmata in continenti diversi. Speriamo di avere notizie a breve, seguendo l'andamento delle riprese dei prossimi episodi. Se la strategia messa in moto da HBO funzionerà, non avremo a disposizione spoiler sul finale della Serie. Riusciranno a mantenere il segreto? Chiederemo aiuto agli uccellini di Varys.