La settima stagione di Game of Thrones sta per finire. Attesa e desiderata per molto tempo, ce la siamo goduti in quel che è sembrato essere un battito di ciglia (o ancora meno, grazie agli hacker che hanno attaccato l'HBO). Mancano solo due episodi (nonostante a sesta puntata sia già stata trasmessa da HBO Spagna) e la penultima stagione di questo capolavoro si concluderà.
Il giorno in cui verrà trasmesso l'ultimo episodio di Game of Thrones è sempre più vicino. L'ottava stagione è prevista per il 2019 (due lunghissimi anni di attesa). L'ottava stagione concluderà l'intera Serie. La realizzazione di questi fatti ci fa mancare l'aria.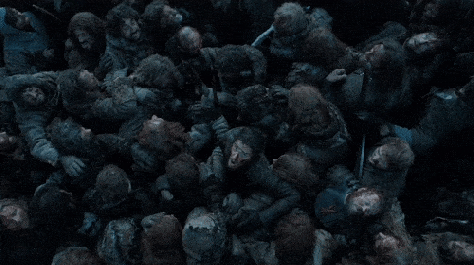 Quindi via i brutti pensieri. Ecco una buona notizia: sappiamo quando inizieranno le riprese dell'ottava stagione di Game of Thrones!
SPOILER ALERT: Come lo sappiamo? Ci ha dato una mano Jamie (simpatica quanto Pycelle…). A svelare questo piccolo segreto è stato infatti l'attore Nikolaj Coster-Waldau, che nella Serie interpreta appunto Jamie Lannister. Speriamo che Cersei non lo scopra. Durante un'intervista l'attore si è infatti lasciato scappare un commento sulle riprese della prossima stagione. Ecco le sue parole:
Ero al corrente di cosa sarebbe successo durante le prime tre stagioni. Poi siamo andati avanti una stagione alla volta. Riceviamo gli script un mese prima di iniziare a girare, o al massimo sei settimane, e allora sappaiamo cosa succederà nella stagione, ma al momento non so cosa accadrà nella prossima. Torniamo sul set di Game of Thrones in ottobre, quindi forse nelle prossime settimane riceveremo tutti quanti gli script e scoprirò cosa succederà. Sono molto curioso!
Secondo quanto rivelato dal nostro Jamie, le riprese dovrebbero iniziare a ottobre. Aggiungiamo quindi questa informazione a quel poco che già sappiamo in merito all'ottava stagione di Game of Thrones. Sarà composta da sei episodi che avranno una lunghezza notevole (si parla anche di due ore). Non sappiamo ancora quando ci sarà la première dell'ultima stagione, ma i tempi di post-produzione saranno lunghi. Sono infatti previsti intensi lavori di CGI per le battaglie contro gli Estranei. La première potrebbe esserci alla fine del 2018 o all'inizio del 2019.
Nell'attesa, come al solito…