Circa un mese fa la Disney ha annunciato tutte le serie tv che sarebbero apparse sulla sua nuova piattaforma streaming Disney + (come avevamo riportato in questo articolo). Buona parte di questi titoli appartengono all'universo Marvel: The Falcon and the Winter Soldier, Wanda Vision, Loki, What if…?, Hawkeye. Si sono aggiunti all'ultimo altri tre titoli, che vedrebbero personaggi ancora mai apparsi negli adattamenti cinematografici: Moon Knight, Ms. Marvel e She-Hulk.
È proprio per She-Hulk che iniziano ad agitarsi le acque per quanto riguarda il casting della protagonista. Molti dei fan del personaggio, entusiasti all'idea di un adattamento, ritengono che Stephanie Beatriz sarebbe perfetta per il ruolo di Jennifer Walters, la protagonista. Quando le è stato chiesto cosa ne pensasse , ha risposto così:
Muoio dalla voglia di interpretare quel ruolo. Sono davvero lusingata. È uno dei migliori personaggi dell'universo Marvel. […] Da quando ho letto alcuni di questi commenti ho iniziato ad allenarmi di più. Credo che sarebbe elettrizzante per i fan vedere alcuni di questi personaggi, sempre pensati in un determinato modo, reimmaginati in maniera diversa.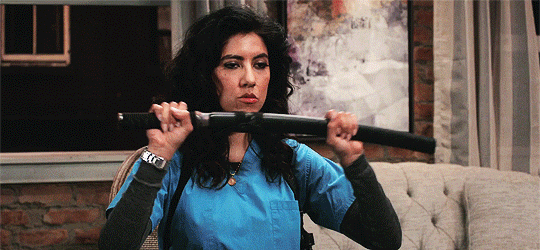 La Beatriz, quindi, non solo è felicissima dell'idea ma ha anche già iniziato a prepararsi in caso ricevesse la chiamata dalla Disney. La scelta, come hanno già notato i fan, sarebbe decisamente appropriata. Il ruolo per cui l'attrice è più conosciuta è quello di Rosa Diaz, la tostissima detective di Brooklyn Nine-Nine. Una donna eroica, amata dai suoi colleghi, ma che nessuno osa contraddire perché tutti ne sono terrorizzati.
La protagonista di She-Hulk è Jennifer Walters, cugina di Bruce Banner. Dopo una trasfusione di sangue del cugino, Jennifer sviluppa la stessa propensione a trasformarsi e diventare grossa, verde e incredibilmente potente, condizione che diventerà permanente. A differenza di Bruce, però, lei riesce a mantenere la propria personalità e a non perdere il controllo quando si trasforma, cosa che la rende una degli eroi più forti e intelligenti dell'universo Marvel.